The Pekin CSD is holding a School Board Candidate Forum on Wednesday, Oct. 27, 2021, 6:00 PM - 7:00 PM, in the school's media center. Director seats for Districts 3, District 5 and an At-Large are being contested. Melissa Robison, Clarion-Plainsmen Newspaper will be our moderator. We are working to provide this event on Facebook Live.

Dear: Pekin Community School District Families, Pekin CSD is participating in the United States Department of Agriculture (USDA) Seamless Summer Option (SSO) for the entirety of the 2021-22 school year. This means that our school provides free meals to all students! This program provides additional support and flexibility for our district to continue serving meals to children while maintaining safety measures and managing the impacts of COVID-19 pandemic. Included in the impacts of the COVID-19 pandemic are nationwide supply chain and product availability shortages. Disruptions are due to a lack of availability of raw ingredients and labor to produce, unload, and transfer food products. Some food and/or beverage products normally provided to students may not be available or arrive as scheduled. Due to unforeseen circumstances, last-minute menu changes and product substitutions may occur. Be assured meals will remain balanced, healthy and plentiful. We ask for patience and understanding as we do our best to meet the needs of your children. Our breakfast and lunch menus can be found at
www.pekincsd.org
(click on the Menu tab and scroll down to Quick Links) Please contact me with any questions at 319-695-3707 ext.140 or email me at
natalie.kopsieker@pekincsd.org
Sincerely, Natalie Kopsieker Food Service Manager This institution is an equal opportunity provider.


Here are a few additional photos of elementary Art projects.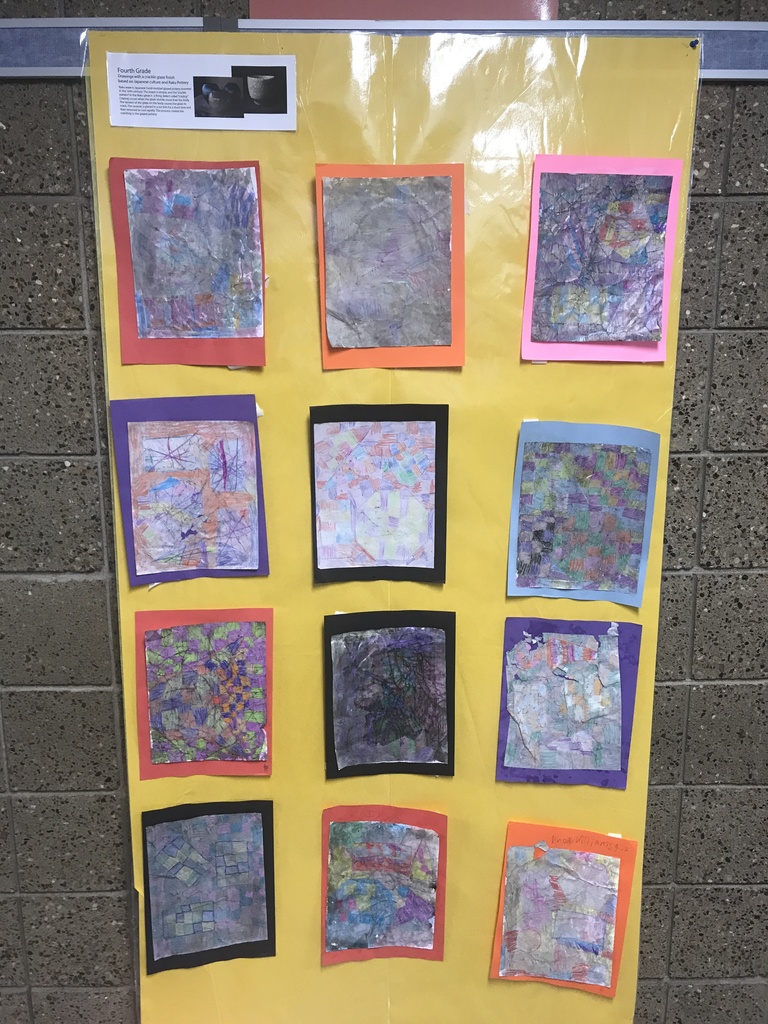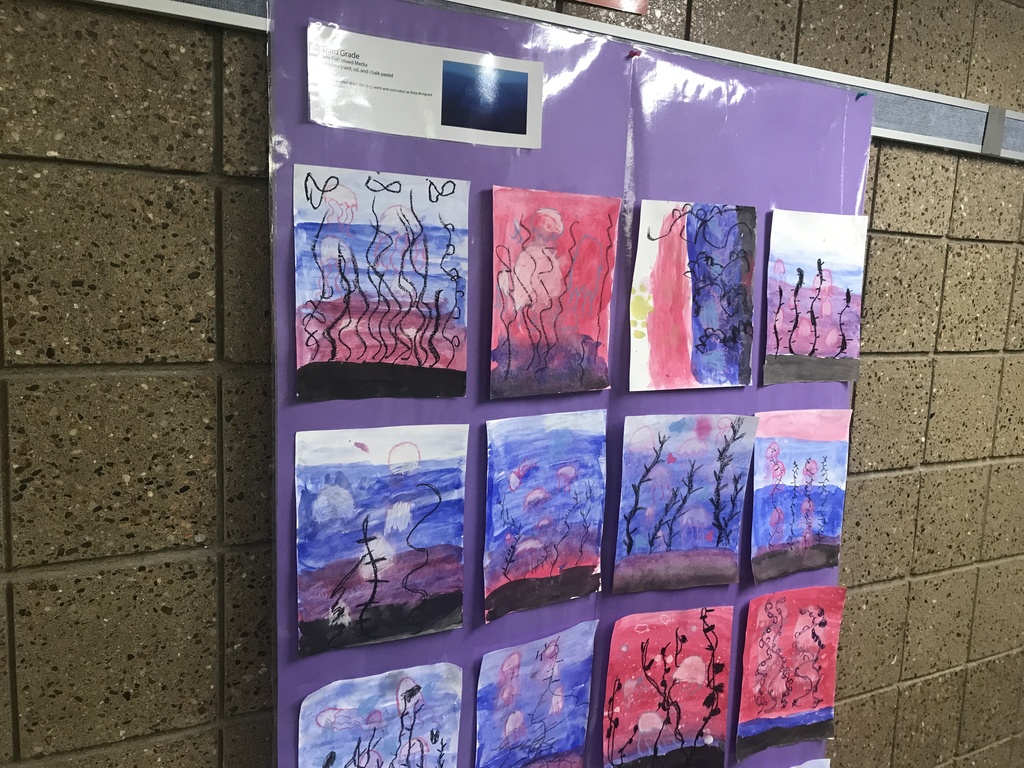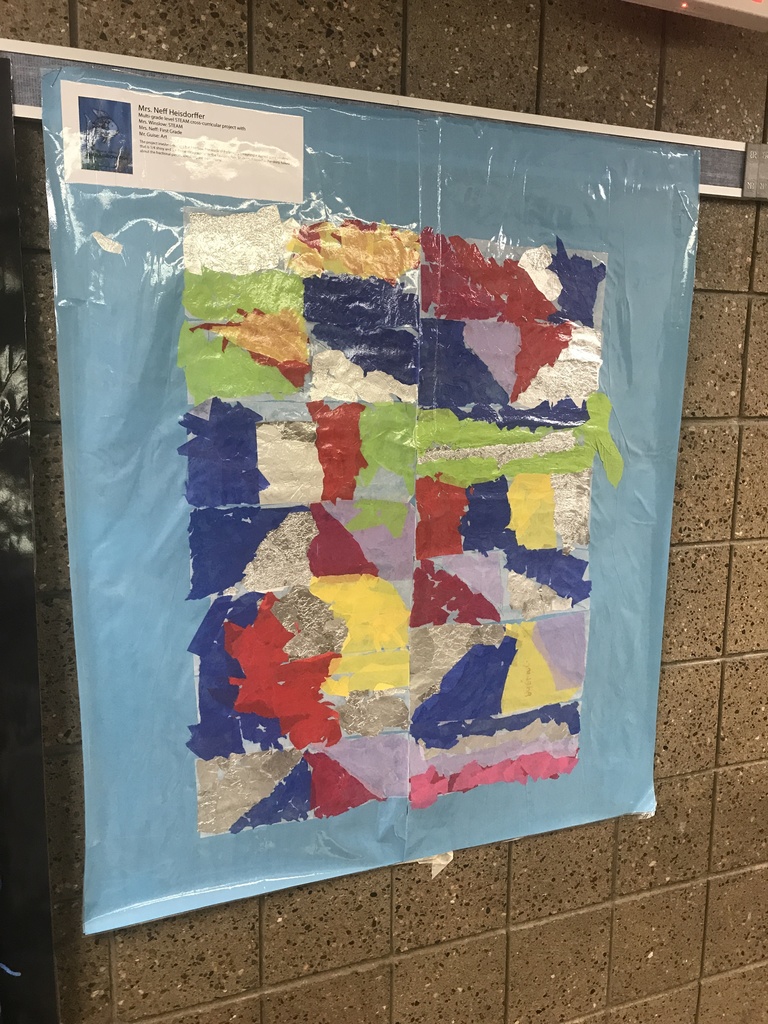 Elementary students are having a great time learning about and building art in the Pekin CSD Elementary Art Room. Currently, students are working on paper mache sculptures. Kindergarten, through the art process, is learning to identify and explain what a sculptor does. First Grade is learning sculptures can be made from many different materials. We are discovering forms, space, and shape by making the first letter of our name into a 3D sculpture in Second Grade. Third grade is learning about other cultures that use masks, like their sculpted masks, to express special dances, holidays, and beliefs. Inspired by Oldenburg's sculptures, the fourth grade learned about perspective and size relationships by making oversized donut sculptures. In fifth grade, we worked on three-dimensional forms and learned the parts of the insect, head, thorax, and abdomen. Sixth Graders are building complex frogs and learning about symmetry and asymmetry. Mr. Guise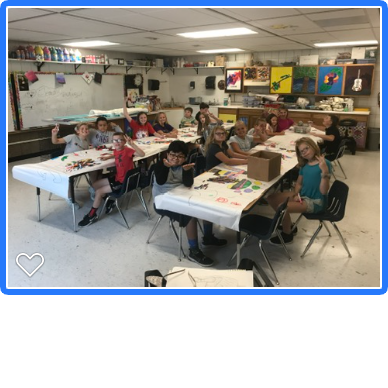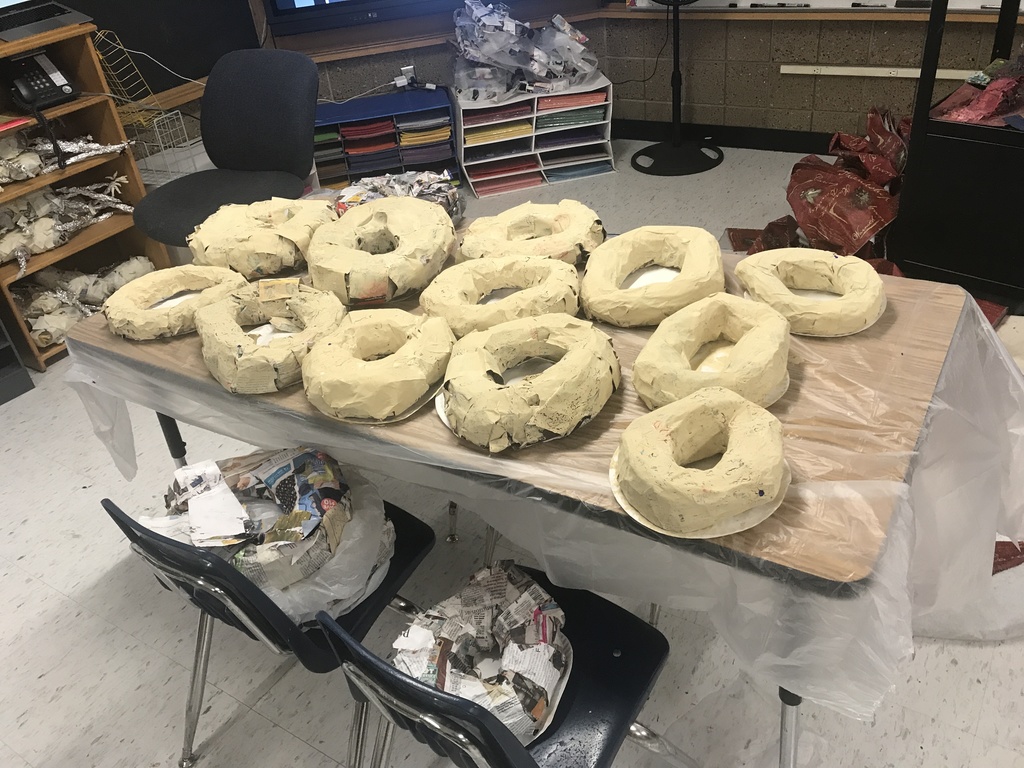 Parent/Teacher Conference registration is now open through Powerschool. Follow the step-by-step directions on the website for each of your students. School will dismiss early on Nov. 9th & Nov. 11th at 1:30. Conferences will be held Nov. 9th & Nov. 11th from 3:00-7:00 PM. There is no school on Nov. 12th. Daycare will remain open on Nov. 9th &11th until 6:00 PM. They will also be open Nov. 12th, but by reservation only. Please contact Janet for more information.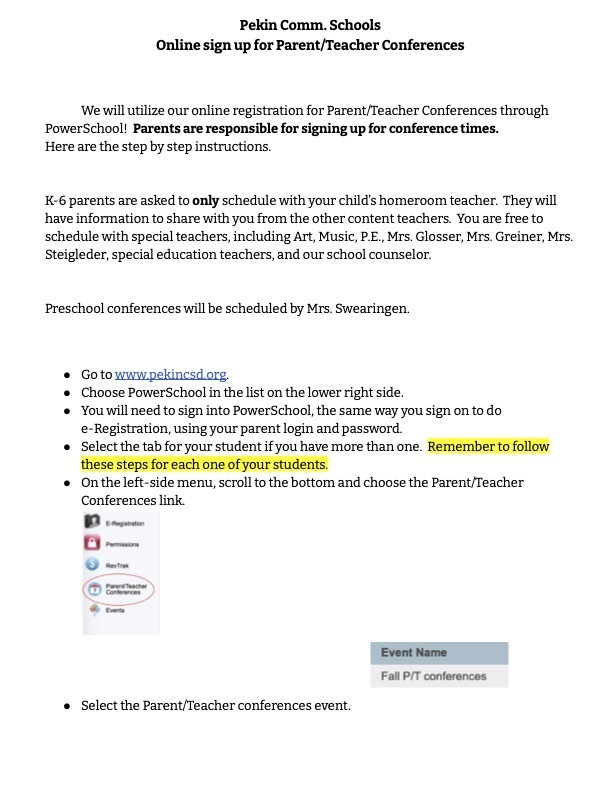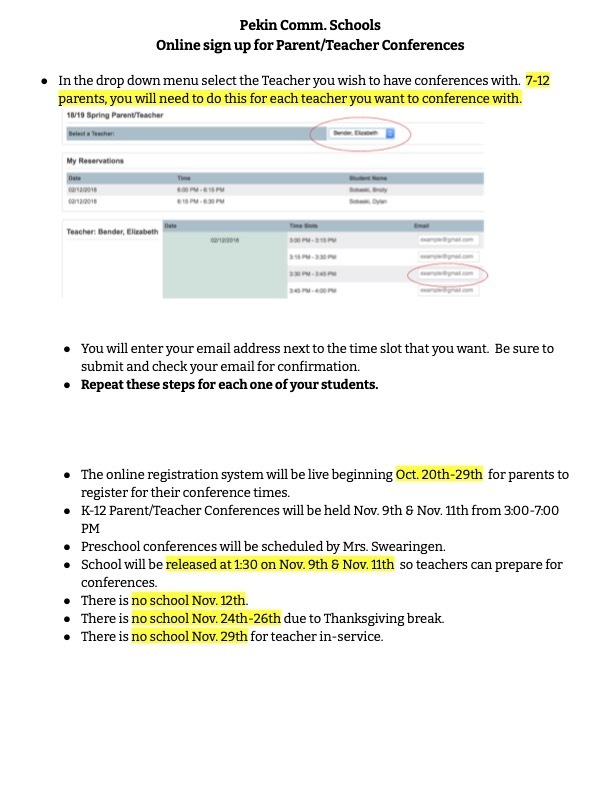 Good luck to the Pekin Volleyball Team at the regional tournament in Danville tonight at 7:00 PM. Go Panthers!

The Pekin CSD will have an Early Release (1:30 p.m.) this Thursday, October 21, 2021. The early release allows the district to fully support our hosting of the "District XC Meeting" in Ottumwa. Thank you!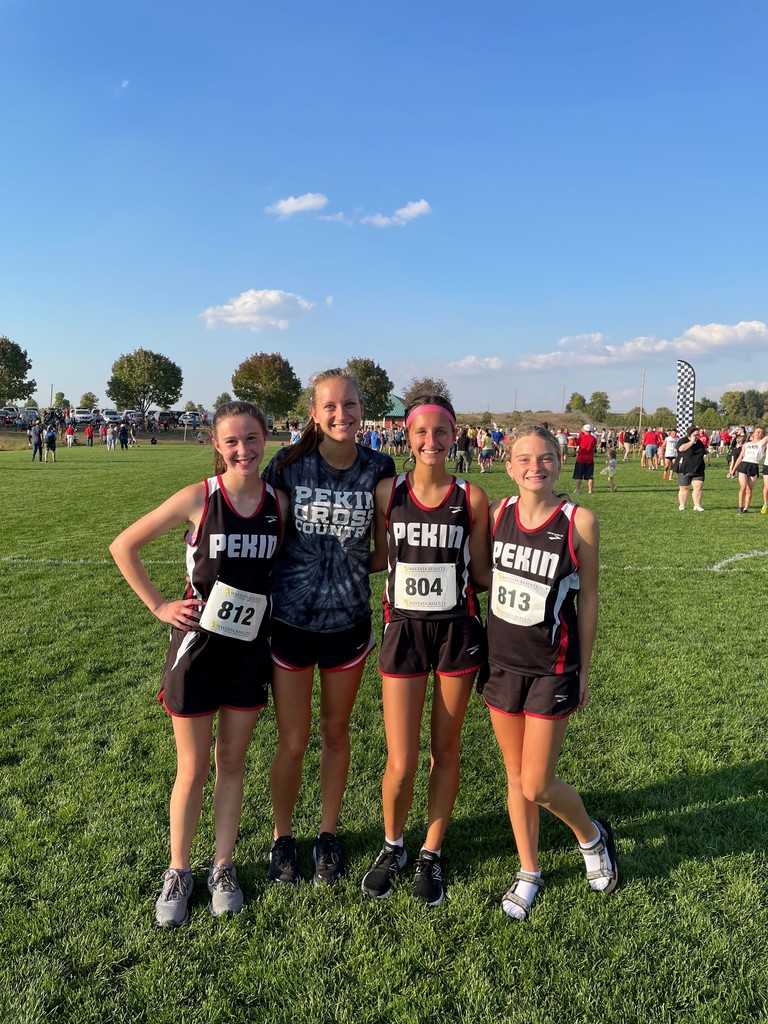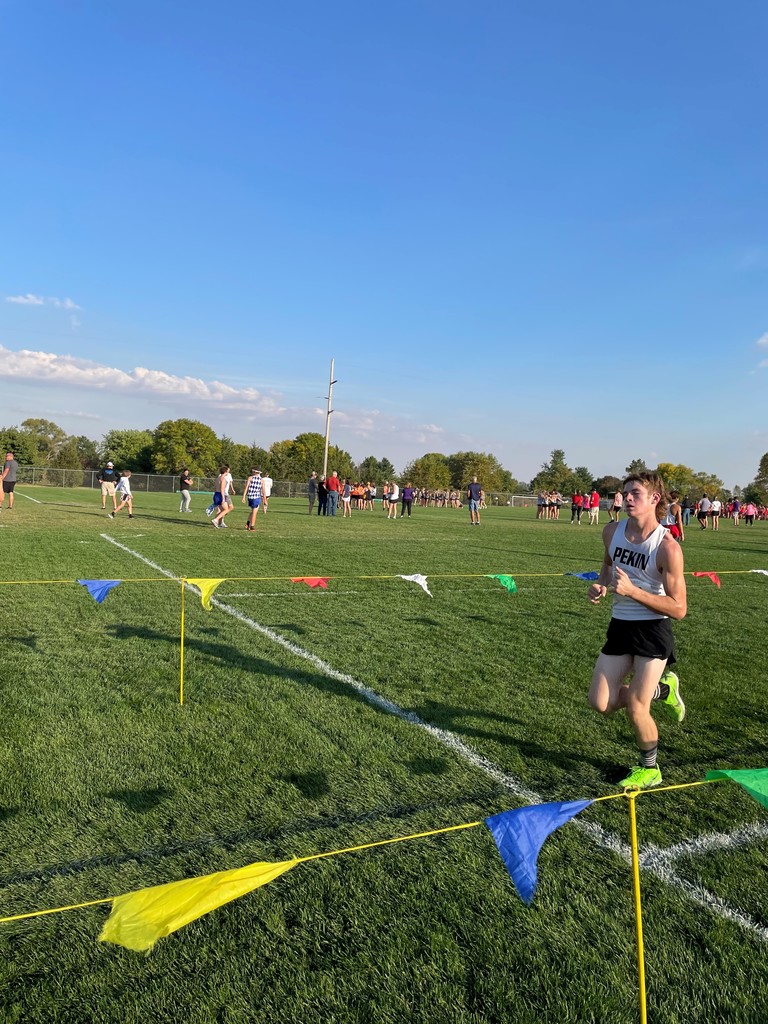 Danville will host regional volleyball on October 20 at 7 PM. The state is requiring all tickets to be purchased online. You can purchase tickets here:
https://ia.varsitybound.com/sports/vb/2021-22/tickets
. Also, the only doors open will be the ones on the north side of the school identified as Athletic doors. Thanks and Go Panthers!

Loved the DAY of AWESOMENESS with the elementary students and staff! Congratulations to all!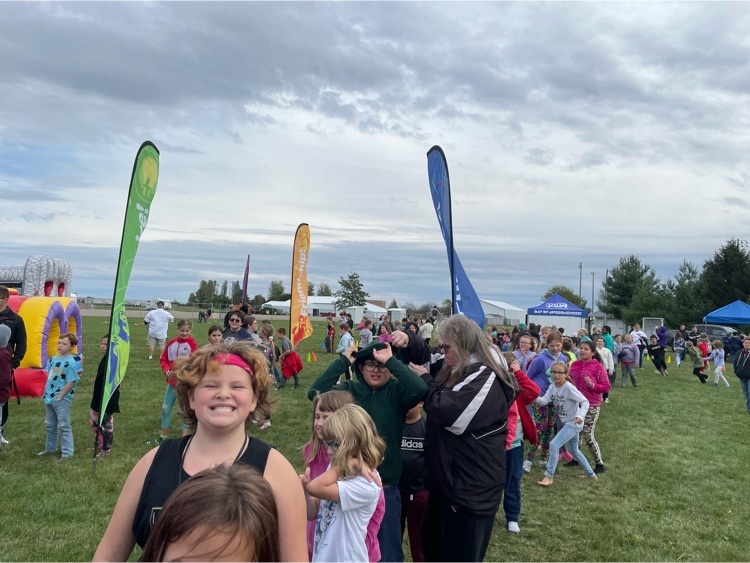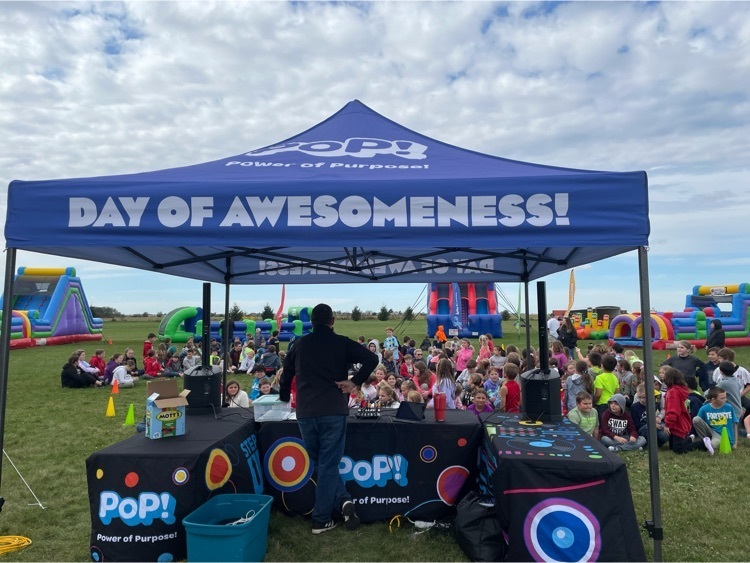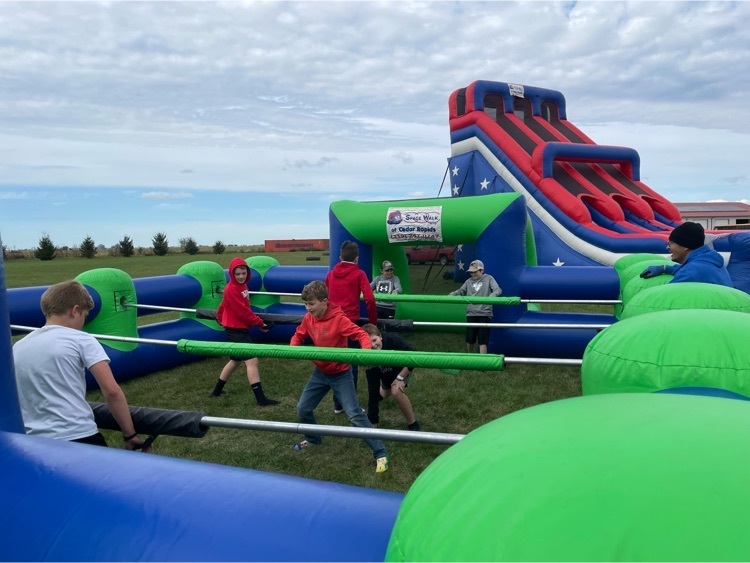 Loved the DAY of AWESOMENESS with the elementary students and staff! Congratulations to all!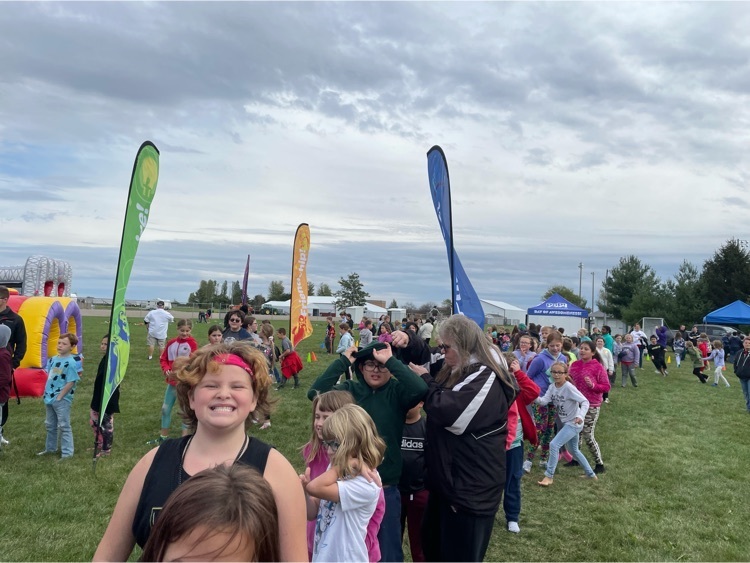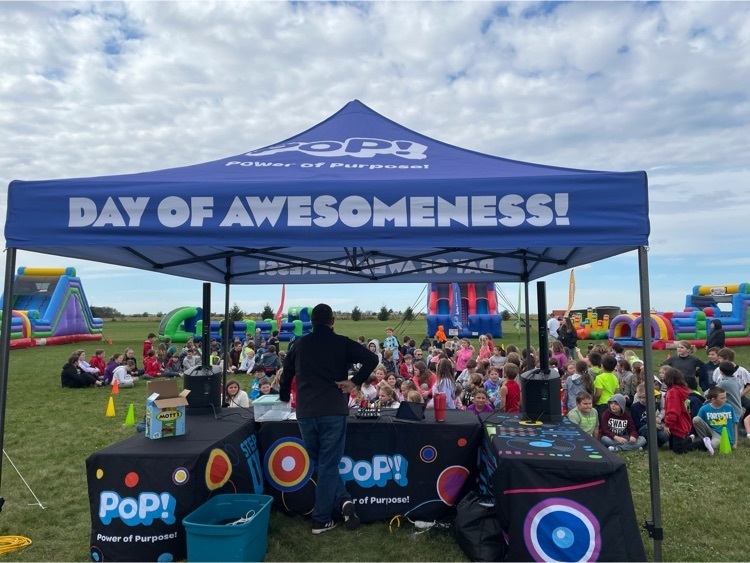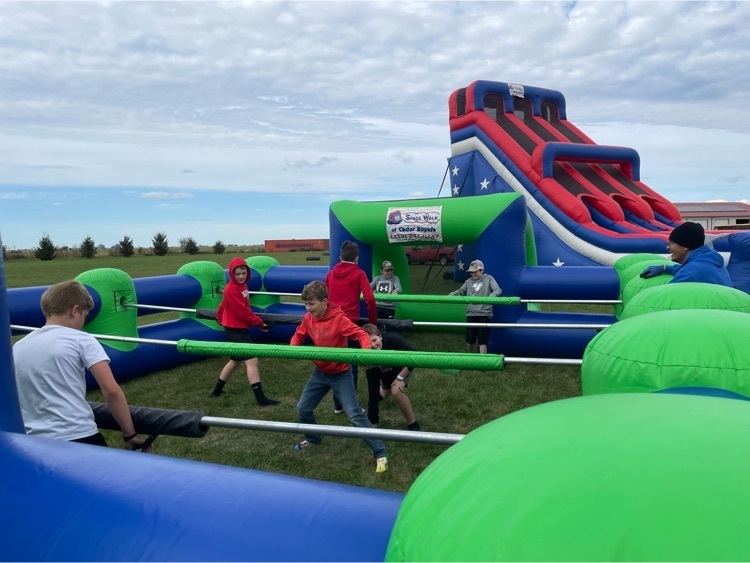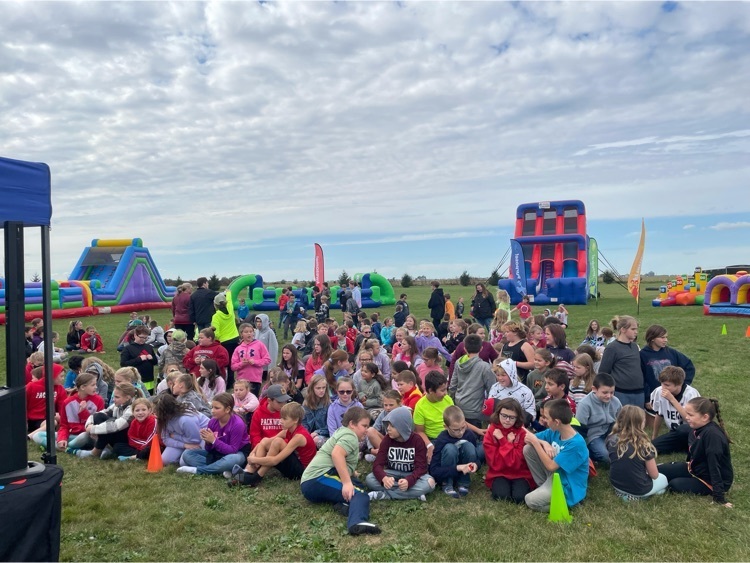 Pekin Elementary, The Day of Awesomeness is tomorrow, Friday, October 15th, weather permitting. All students will be participating in the fun activities as a reward for their fundraising efforts. We have raised over $6,000 towards our goal. We ask that students dress appropriately for the weather as they will be outside for an hour and a half or so. We also ask that all students bring a second pair of socks for the day. Mrs. Ledger

Attention Pekin Families: If you are interested in getting your flu vaccine please consider getting it at Summit Pharmacy in Fairfield. Summit Pharmacy is donating back a portion of vaccine costs to Pekin School for each vaccine that is given in the month of October. Please be sure to mention Pekin Schools when you get your vaccine so every vaccine in October counts for us. We held a flu clinic here at school for our staff on 10/4 and a portion of those proceeds will go towards supporting our school. Thank you for supporting our school while keeping you and your family healthy.

Grateful Hearts Food Program is open to help SE Iowa families. See more information below.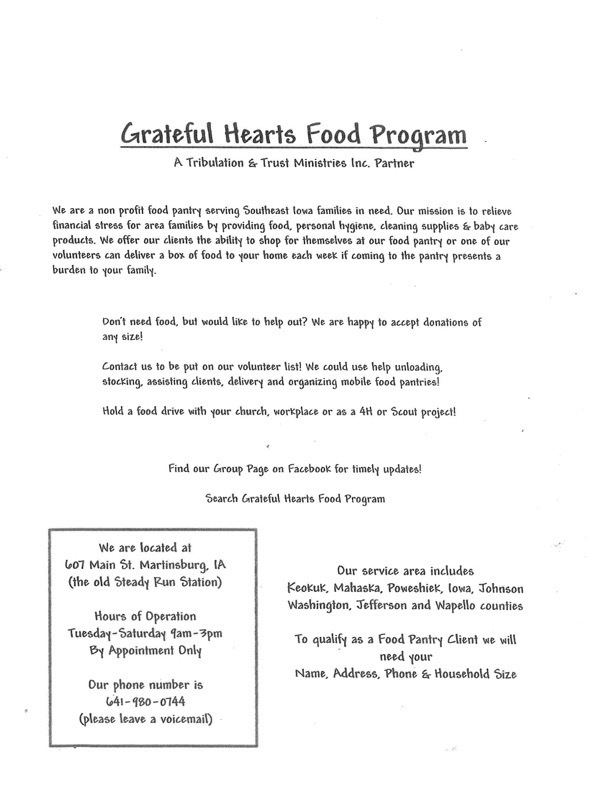 Once again the Elks of Fairfield generously donated a dictionary to each and every third grader. The students are so excited to receive them and appreciative of these outstanding aids to their education. THANK YOU ELKS!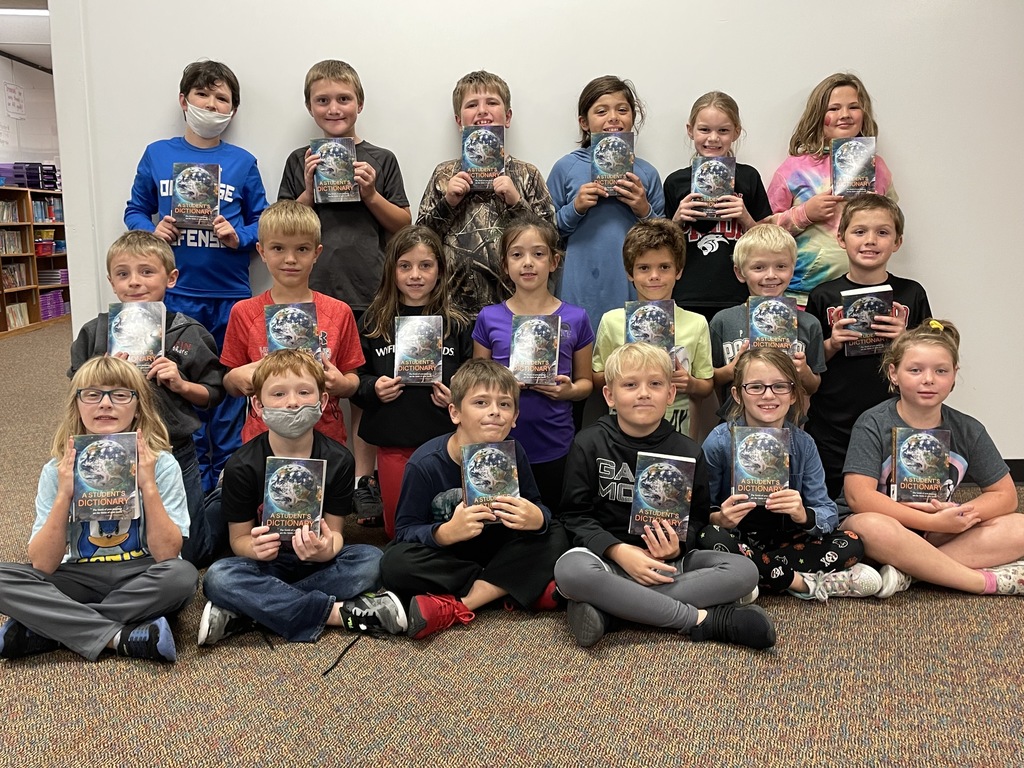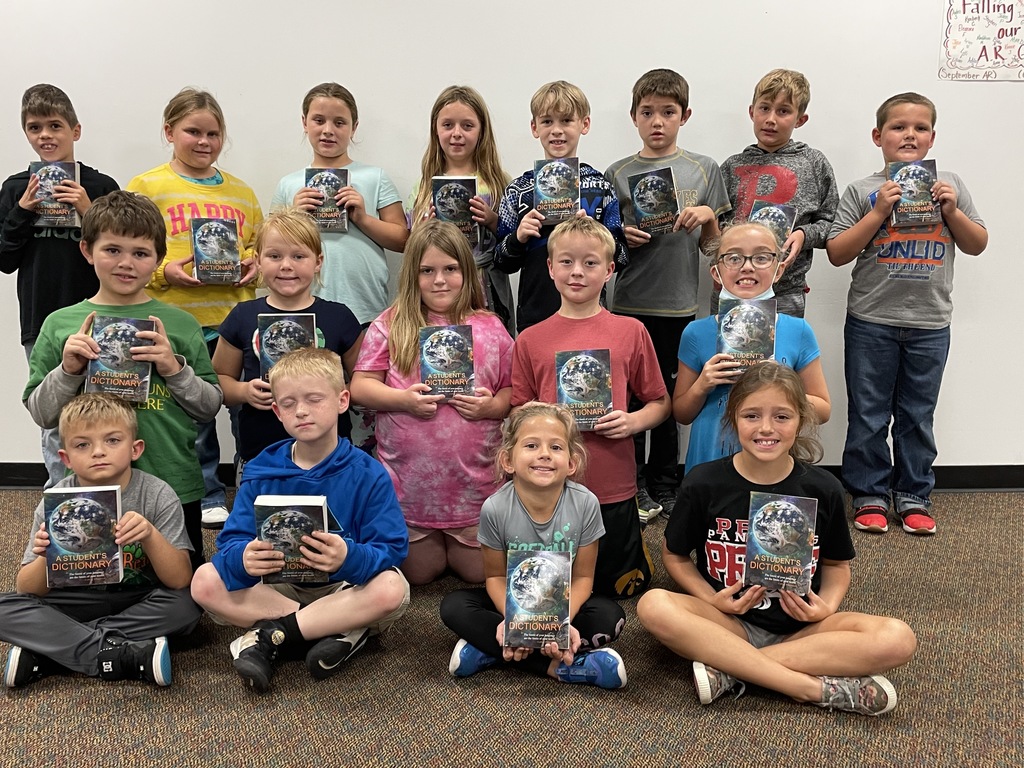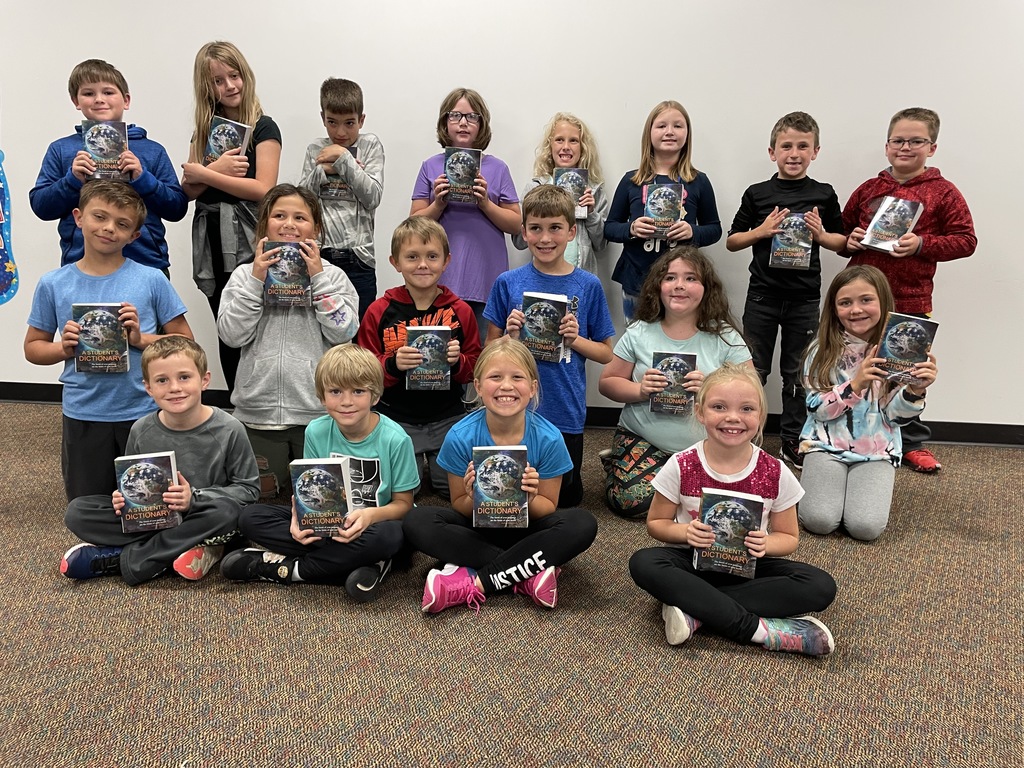 Fifth graders completed their first math unit which focused on finding the volume of rectangular prisms and are now in unit 2 working to learn the traditional algorithm for 2-digit multiplication and long division. Parents may rest easy because this is the way we all learned and still use today. If your child needs help, you will know what to do. Each Friday students take a three minute timed test over addition, subtraction, multiplication, or division. They work to complete 50 problems in three minutes. Many have passed both addition and subtraction and only have multiplication and division left this quarter. A few have even passed all four! Those students get to play math games on their chrome books during the testing time. I always say, "Practice makes progress." The more they practice the better they'll get, so quizzing them at home, while riding in the car, or having them practice facts on computers or iPads will benefit them greatly. Mathematics is an important part of our daily lives. It is my hope that I am able to help students become more confident, competent problem solvers. Mrs. Reneker

The 2021-2022 school year has been off to a great start! I have been very impressed with the 5th grade class as a whole. We have been working hard on building reading stamina. In September each student had an AR goal which was met by a good percent of students. For the month of October one of our reading focuses is reading a book at their level and completing a cereal box book report. Students will be designing a cereal box to advertise their book. They are LOVING getting to create their own design. We have also been focusing on theme, compare and contrast, and sequence of events. These are all skills that students have been working on across multiple texts this year. I am super excited to see how much these students will continue to improve and grow over the next few months. Kaitlin Book

I was honored to be represented on "Dress up like Staff Day" by this great guy! Let's be honest, his tie, shirt, vest, pants and shoes are better than any of mine…not to mention he's a handsome guy! I know we aren't supposed to have favorites, but come on!!!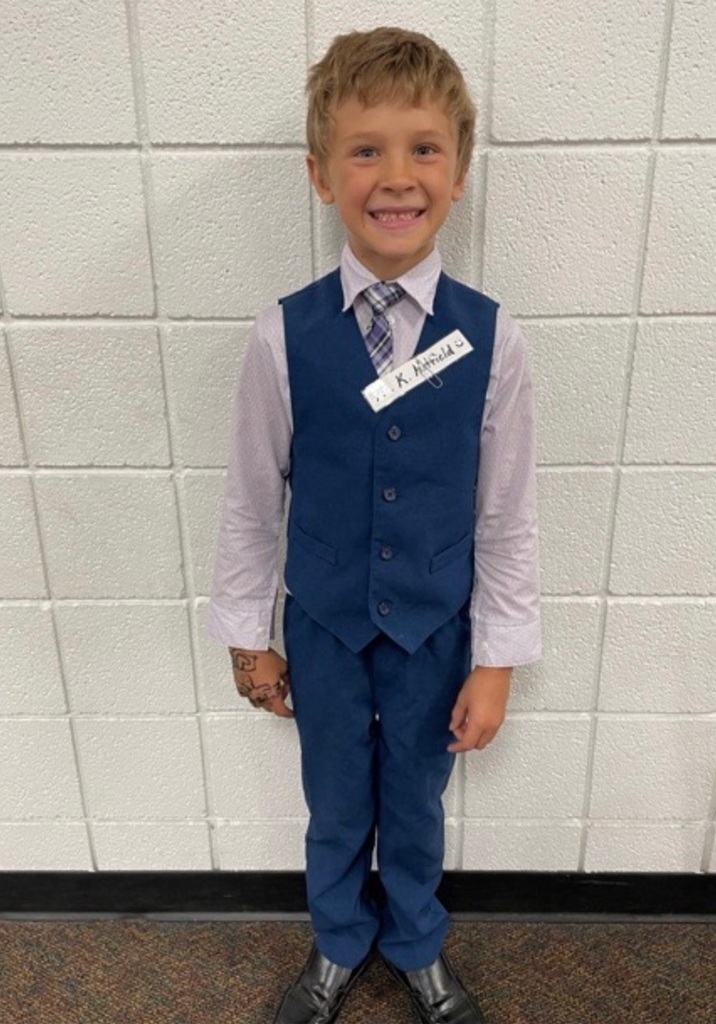 Pekin Elem. Parents, I want to personally thank all the families who have already participated in our SchoolStore fundraiser! We are on our way to reaching our goal, but we need everyone's help to complete phase 4 of our playground expansion project. If your family has not participated, there's still time! This safe and easy fundraiser is 100% online so there is no face-to-face selling, collecting money, or delivering products. Your child will receive a prize just for participating, and more prizes will be awarded when goals are reached. Please help now. It really will make a difference. Go to
https://www.schoolstore.net/sid.t?0000178734
to show your support. Thanks Pekin Elementary School P.S. Family participation is the key to our success, and we are counting on you!


Pekin's "Homecoming Week" has been terrific! The school decorations have been wonderful. The assemblies have been full of spirit, enthusiasm and pride! The Graduating Classes of 1971 and 2001 are back to visit as well! Go Panthers!