Good luck to the Pekin Volleyball Team at the regional tournament in Danville tonight at 7:00 PM. Go Panthers!

The Pekin CSD will have an Early Release (1:30 p.m.) this Thursday, October 21, 2021. The early release allows the district to fully support our hosting of the "District XC Meeting" in Ottumwa. Thank you!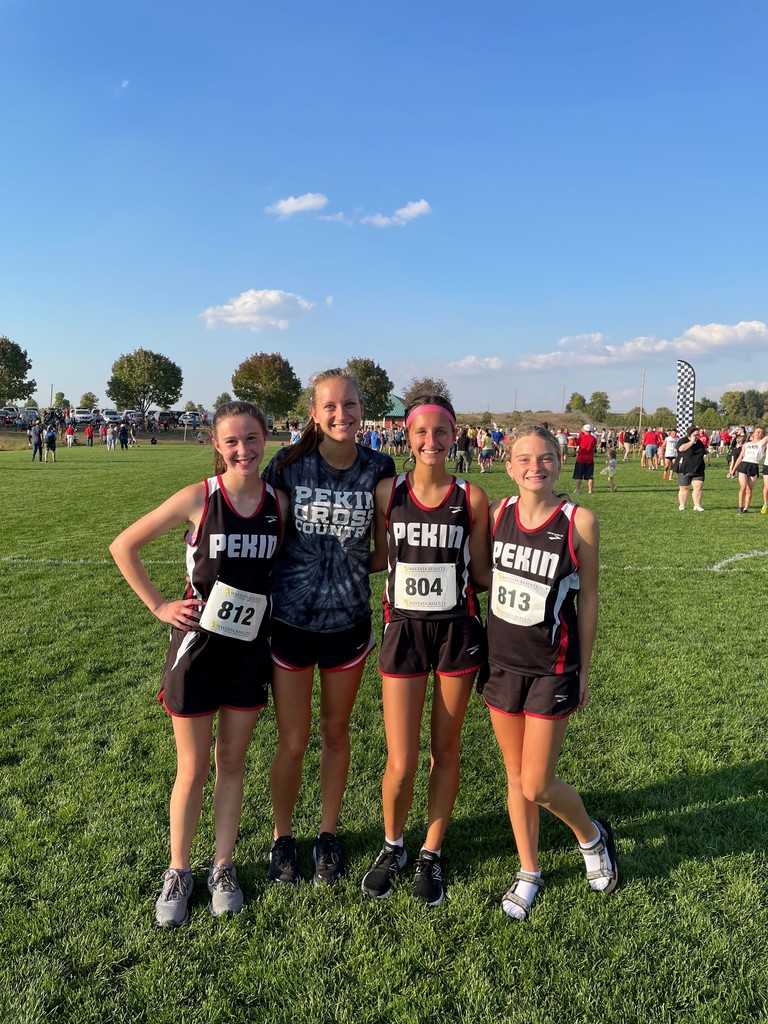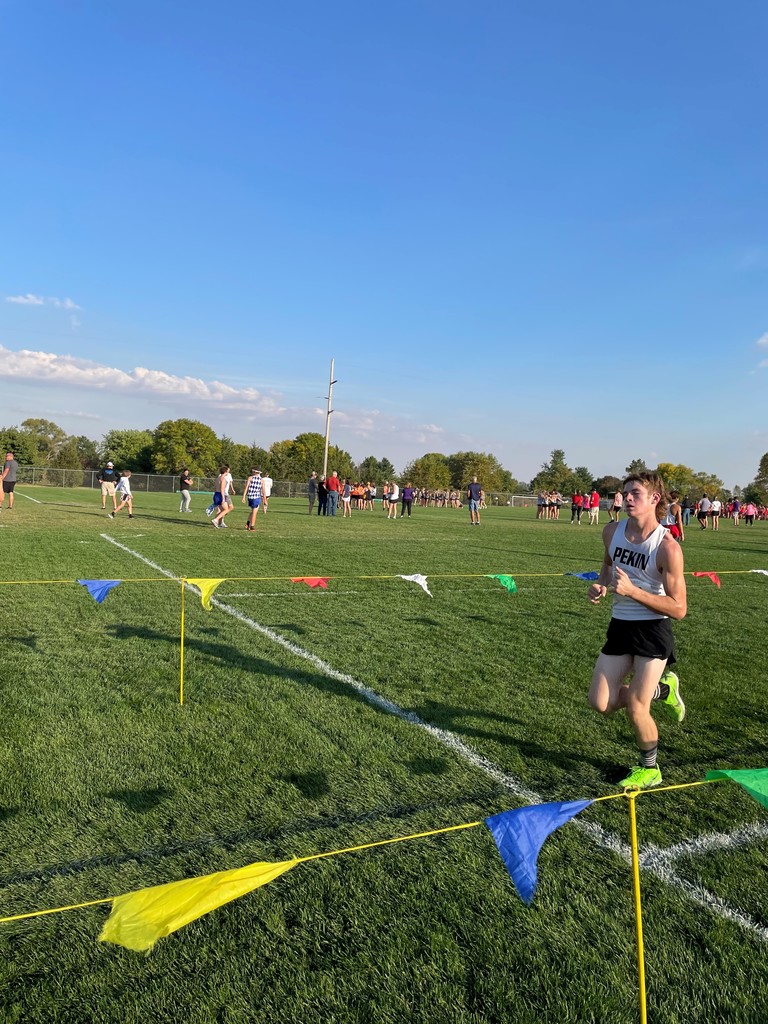 Danville will host regional volleyball on October 20 at 7 PM. The state is requiring all tickets to be purchased online. You can purchase tickets here:
https://ia.varsitybound.com/sports/vb/2021-22/tickets
. Also, the only doors open will be the ones on the north side of the school identified as Athletic doors. Thanks and Go Panthers!

Loved the DAY of AWESOMENESS with the elementary students and staff! Congratulations to all!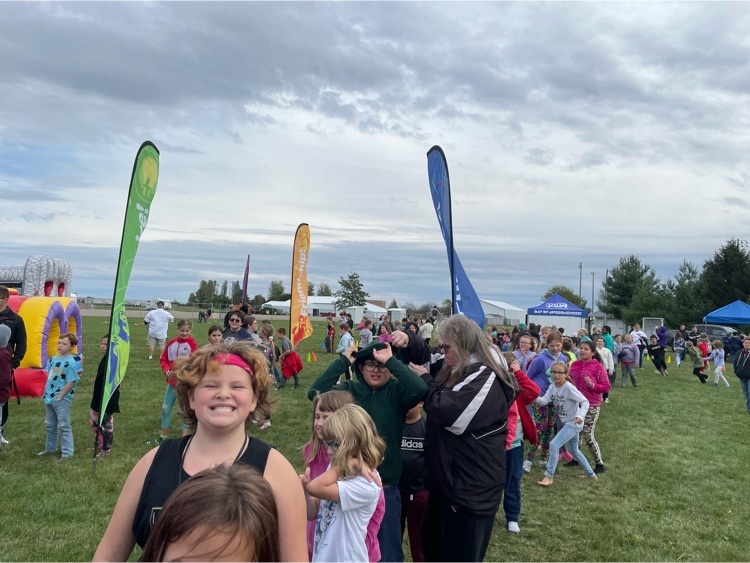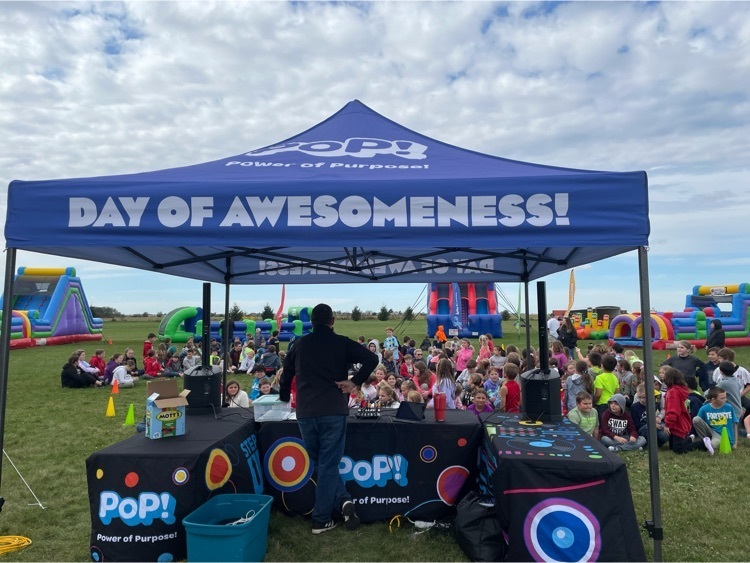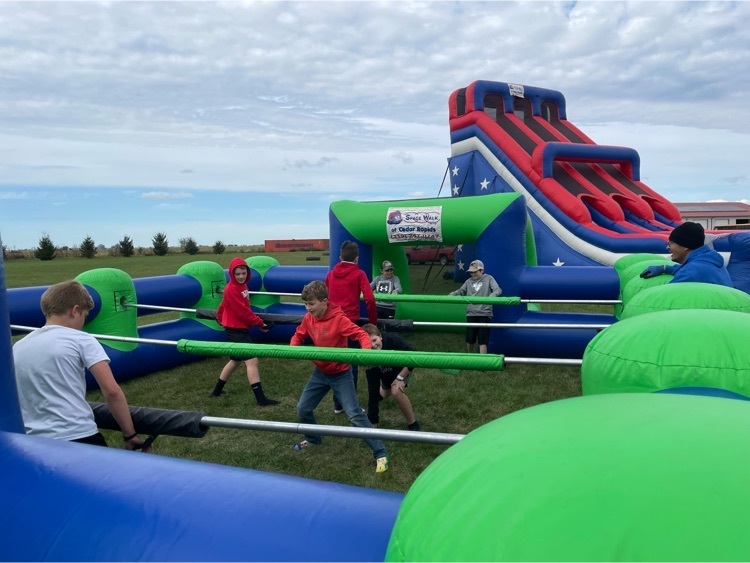 Loved the DAY of AWESOMENESS with the elementary students and staff! Congratulations to all!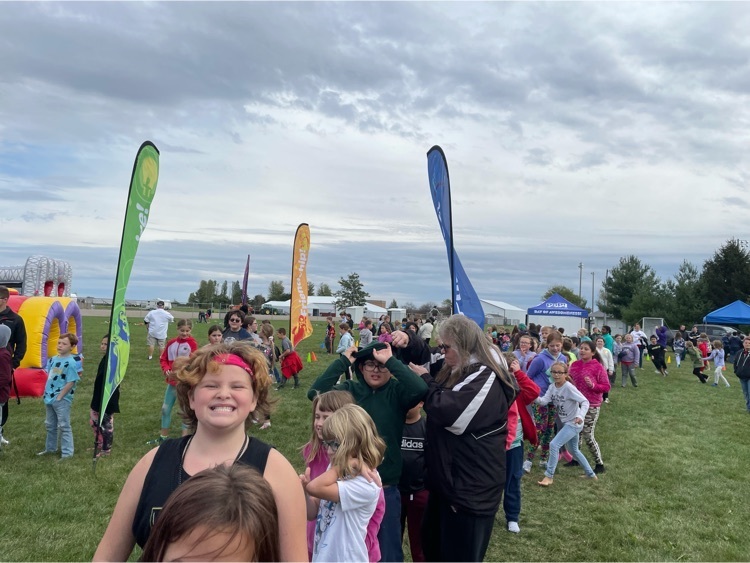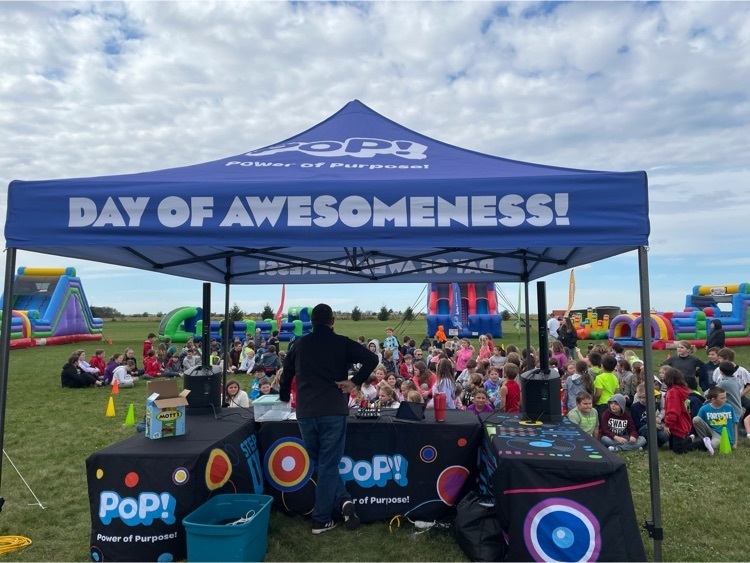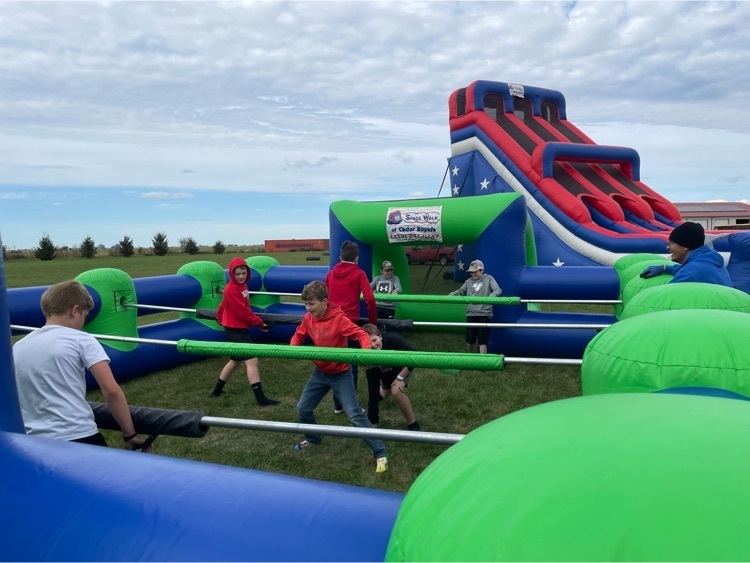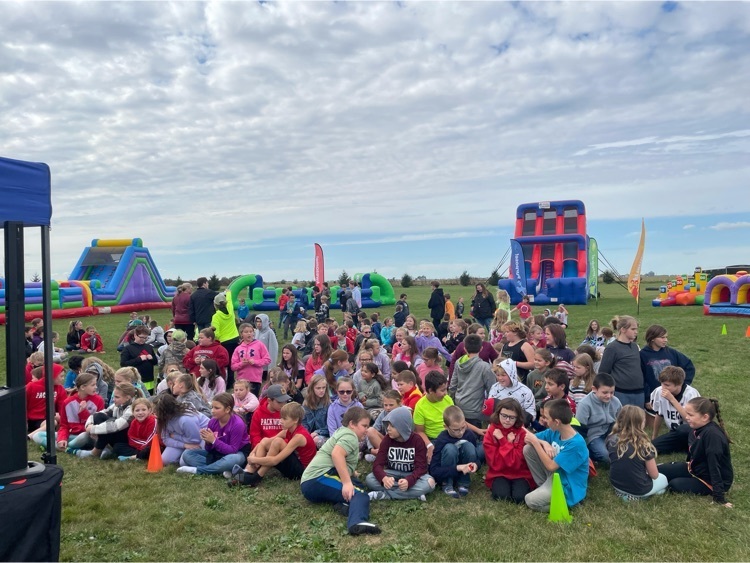 Pekin Elementary, The Day of Awesomeness is tomorrow, Friday, October 15th, weather permitting. All students will be participating in the fun activities as a reward for their fundraising efforts. We have raised over $6,000 towards our goal. We ask that students dress appropriately for the weather as they will be outside for an hour and a half or so. We also ask that all students bring a second pair of socks for the day. Mrs. Ledger

Attention Pekin Families: If you are interested in getting your flu vaccine please consider getting it at Summit Pharmacy in Fairfield. Summit Pharmacy is donating back a portion of vaccine costs to Pekin School for each vaccine that is given in the month of October. Please be sure to mention Pekin Schools when you get your vaccine so every vaccine in October counts for us. We held a flu clinic here at school for our staff on 10/4 and a portion of those proceeds will go towards supporting our school. Thank you for supporting our school while keeping you and your family healthy.

Grateful Hearts Food Program is open to help SE Iowa families. See more information below.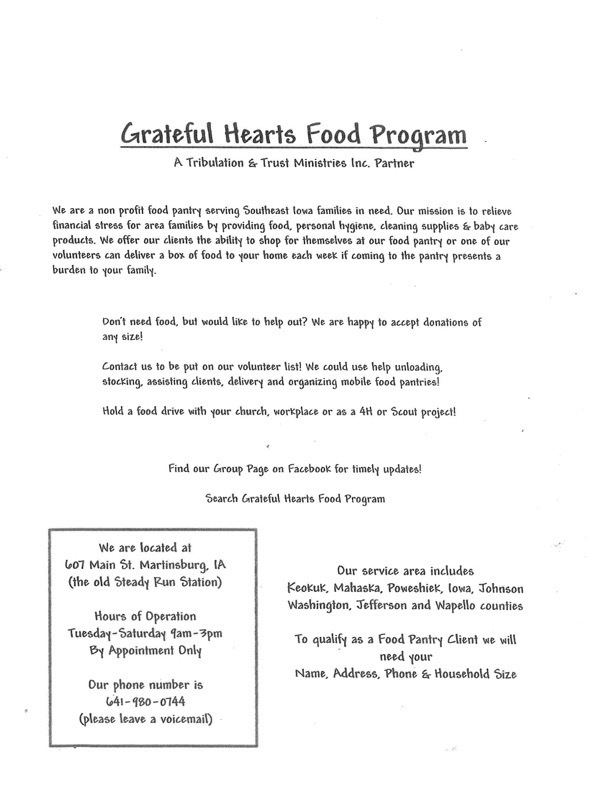 Once again the Elks of Fairfield generously donated a dictionary to each and every third grader. The students are so excited to receive them and appreciative of these outstanding aids to their education. THANK YOU ELKS!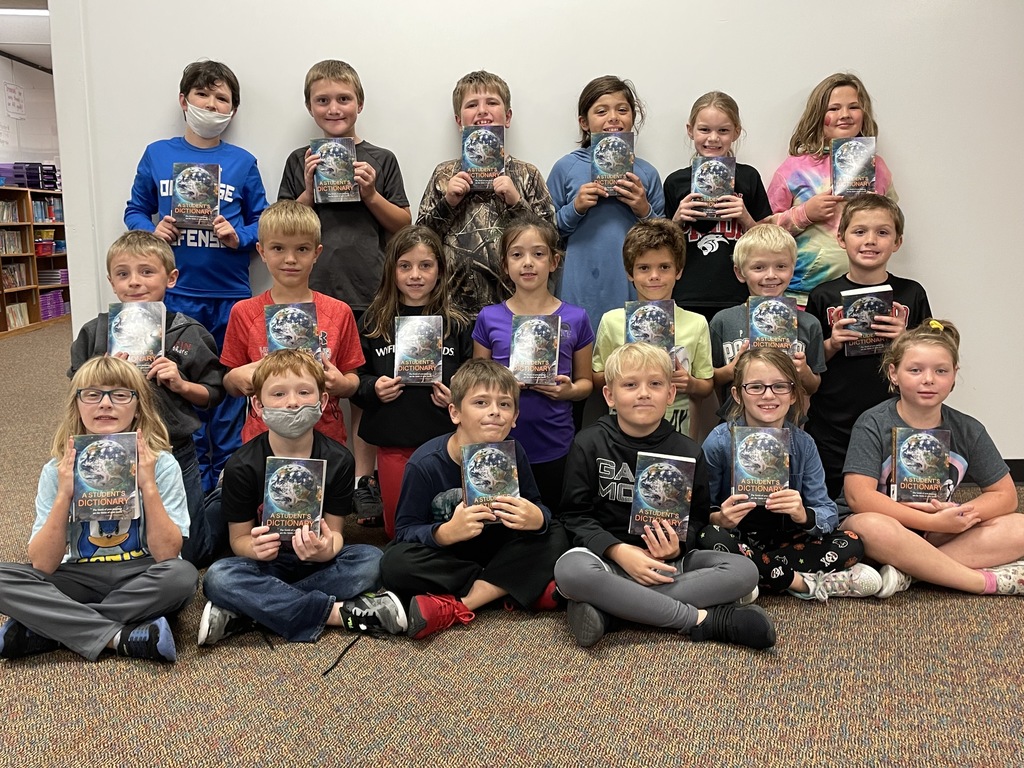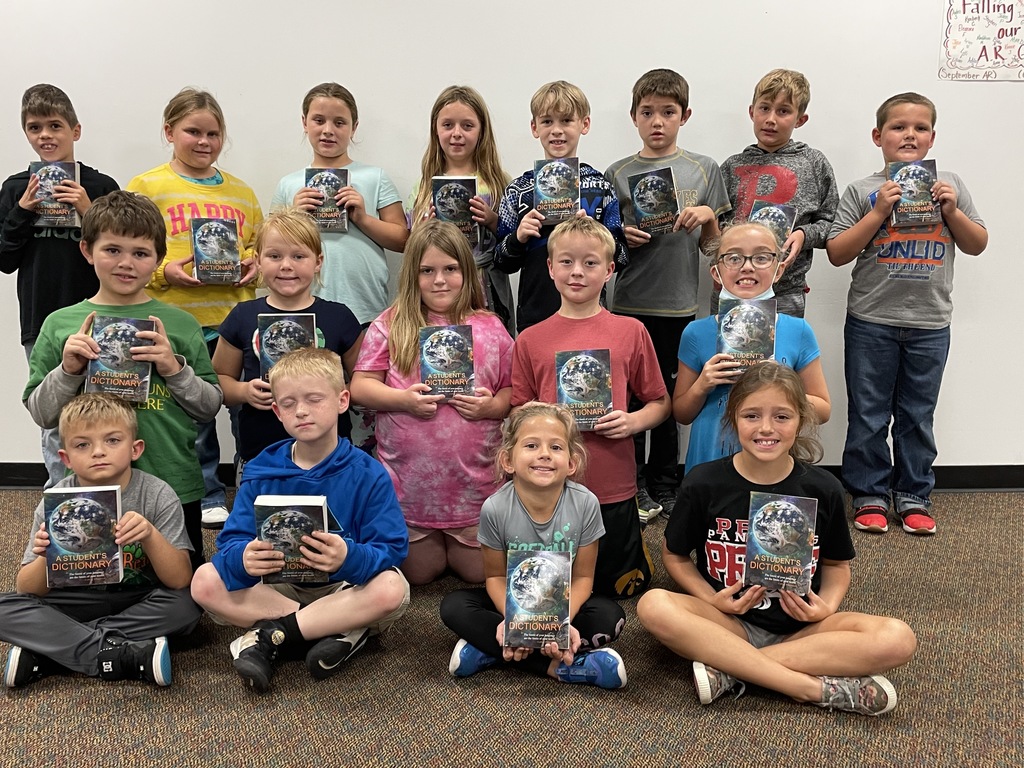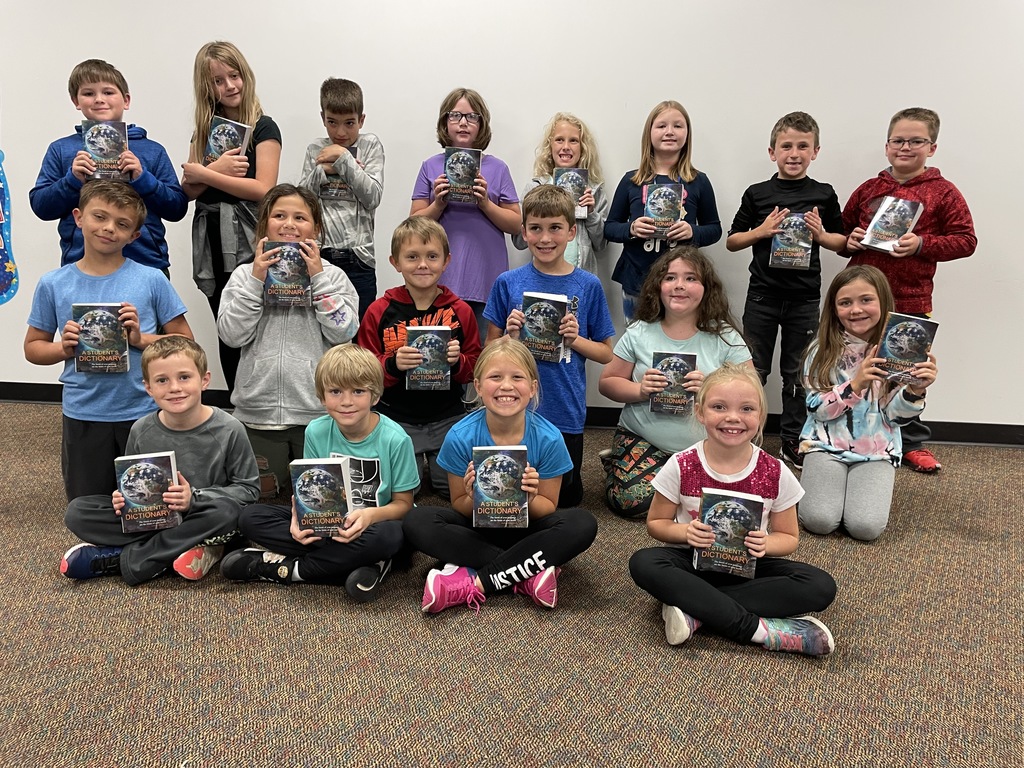 Fifth graders completed their first math unit which focused on finding the volume of rectangular prisms and are now in unit 2 working to learn the traditional algorithm for 2-digit multiplication and long division. Parents may rest easy because this is the way we all learned and still use today. If your child needs help, you will know what to do. Each Friday students take a three minute timed test over addition, subtraction, multiplication, or division. They work to complete 50 problems in three minutes. Many have passed both addition and subtraction and only have multiplication and division left this quarter. A few have even passed all four! Those students get to play math games on their chrome books during the testing time. I always say, "Practice makes progress." The more they practice the better they'll get, so quizzing them at home, while riding in the car, or having them practice facts on computers or iPads will benefit them greatly. Mathematics is an important part of our daily lives. It is my hope that I am able to help students become more confident, competent problem solvers. Mrs. Reneker

The 2021-2022 school year has been off to a great start! I have been very impressed with the 5th grade class as a whole. We have been working hard on building reading stamina. In September each student had an AR goal which was met by a good percent of students. For the month of October one of our reading focuses is reading a book at their level and completing a cereal box book report. Students will be designing a cereal box to advertise their book. They are LOVING getting to create their own design. We have also been focusing on theme, compare and contrast, and sequence of events. These are all skills that students have been working on across multiple texts this year. I am super excited to see how much these students will continue to improve and grow over the next few months. Kaitlin Book

I was honored to be represented on "Dress up like Staff Day" by this great guy! Let's be honest, his tie, shirt, vest, pants and shoes are better than any of mine…not to mention he's a handsome guy! I know we aren't supposed to have favorites, but come on!!!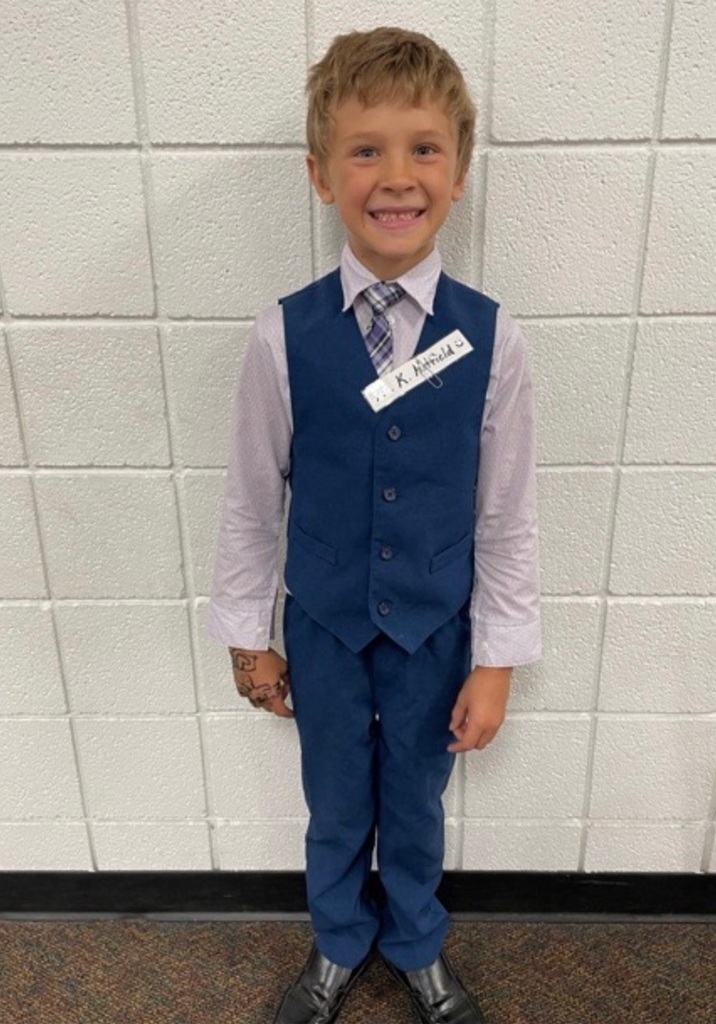 Pekin Elem. Parents, I want to personally thank all the families who have already participated in our SchoolStore fundraiser! We are on our way to reaching our goal, but we need everyone's help to complete phase 4 of our playground expansion project. If your family has not participated, there's still time! This safe and easy fundraiser is 100% online so there is no face-to-face selling, collecting money, or delivering products. Your child will receive a prize just for participating, and more prizes will be awarded when goals are reached. Please help now. It really will make a difference. Go to
https://www.schoolstore.net/sid.t?0000178734
to show your support. Thanks Pekin Elementary School P.S. Family participation is the key to our success, and we are counting on you!


Pekin's "Homecoming Week" has been terrific! The school decorations have been wonderful. The assemblies have been full of spirit, enthusiasm and pride! The Graduating Classes of 1971 and 2001 are back to visit as well! Go Panthers!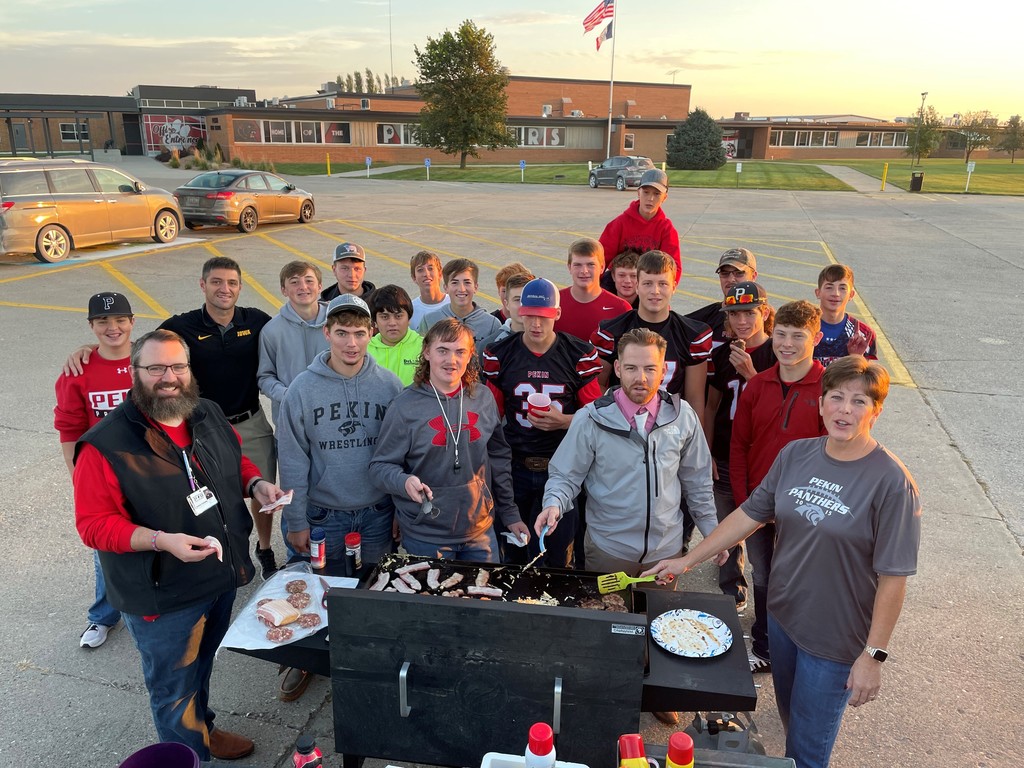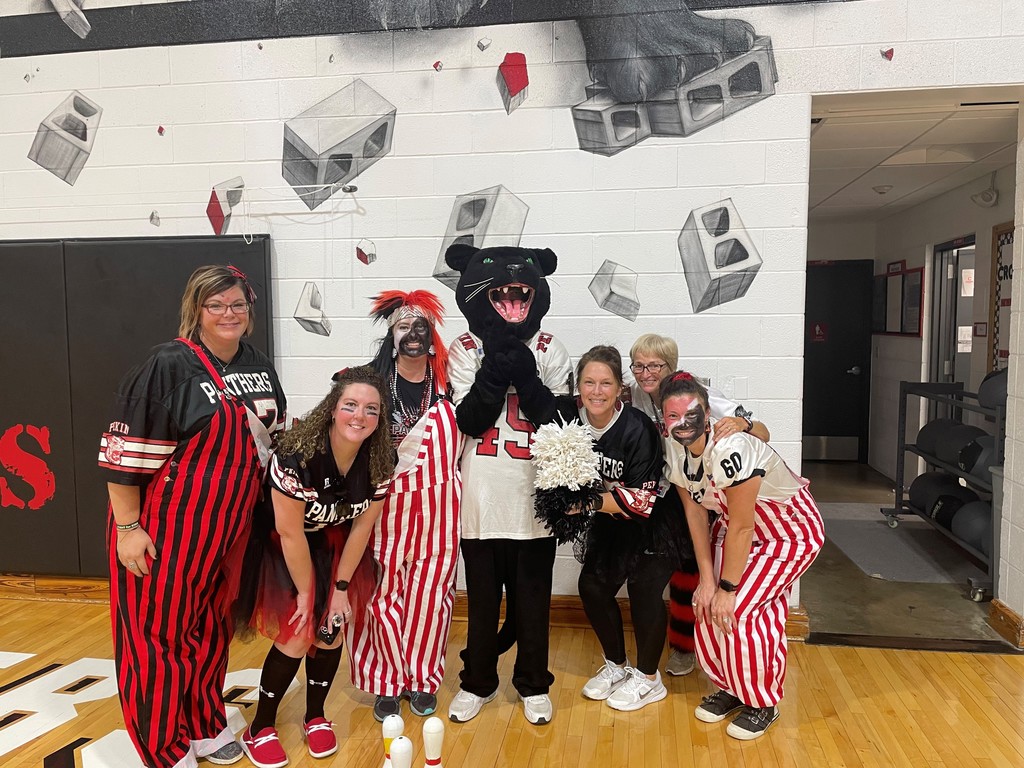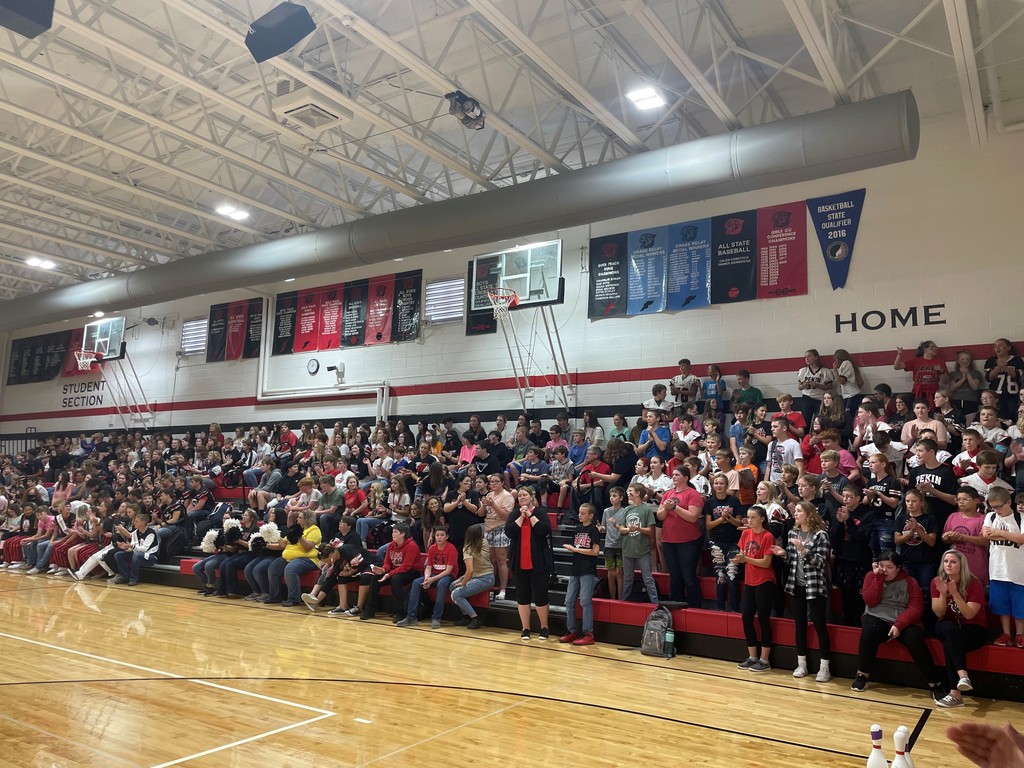 The Pekin School District Administration Team is working with U.S. Cellular to try and improve cell service, not only at the school, but in the surrounding communities. To do this, the district team is putting out an anonymous survey (link below) for people to fill out if they have issues with cell or data service. The data collected from this survey will be used by U.S. Cellular to know what areas they need to visit to perform site surveys to help them figure out what they need to do to improve service. Please fill out the survey if you have cell phone performance issues. If you know someone that has issues but does not access social media, please share this link with them so they can fill out the survey, or assist them by filling out the survey for them. We are looking for locations close to the Pekin District and neighboring areas. Thank you for your assistance on this matter. Please assist us by sharing this on your Facebook Page to get it out to as many community members as possible. Survey Link:
https://forms.gle/J6GDtqkUvDD2vCZs7

My name is Angela Arendt and I am a 6th Grade English/Language Arts Teacher at Pekin Community Schools in rural, southeast Iowa. I am collaborating with Pekin's K-12 Computer Science/STEAM Coach to bring passion projects to the classroom. A passion project is an idea started by Google. 6th-grade students (ages 11/12) are allowed time during the week to build their knowledge on something that they enjoy doing and are passionate about. This assignment replaces the standard research project that you remember the teacher assigning to you and picking the topic for you. As a teacher, I am required to teach the 6th grade standards that include informational text, writing, conventions of grammar, and speaking & listening. With a passion project, students are asked to research a topic of their choice through reading multiple articles, interviews, watching videos, etc... Once they have their research completed to their liking, they then determine a way to present that information to the class, throughout our district, and local communities. Some of the topics that the students have picked are landscaping/turf management, baking, muscle cars, making a video, animation, zoology, life of a chicken, cows and farming, making dog treats for health problems, welding, electronics, pirates, soccer, lego building, longboarding, cats, motocross, video game development, the military, and hunting. These are just a few that are materializing in this differentiated classroom. We need you! Here is how you can help my students. At this time, some materials we need are: mulch, holiday decorations (this can be recycled - there is a student who will be decorating the garden area in front of Pekin for each holiday), flowers that can be replanted, baking supplies (flour, sugar, eggs, baking powder, baking soda, cream, vanilla, sprinkles, oreos, butter, milk, chocolate melts, cake pop sticks - students have to make from scratch), and eggs that can be incubated. Our students would love to talk to you! If you would be willing to video chat with one of them if any of the above topics are your passion or expertise, it would be great! If you know someone that would love to talk with a student - spread the word. We have a Zoom board in the Computer Science/STEAM classroom that we can set up a chat. If you could come to the school and talk to them, that would be great! If our students could come visit your work, that would be great! Help us spread the word about our Pekin Panther Passions! PLEASE reach out! Here is my email
angie.arendt@pekincsd.org
I'd love to hear from you!

The month of October for 6th grade ELA - For independent reading, 6th-graders were assigned a book project for the month of September. This month they are working on AR Goals. They will have until October 29th to complete their goal. Keep in mind that AR goals may be lower than they are used to. There are a few reasons for this. First, the reading goal time is just one month. Secondly, 6th-grade books are getting longer, and lastly, they are getting harder. I still encourage all students to read at home and pick a book that they enjoy. Reading should be for enjoyment. For whole group reading, we have read the story Knots in My Yo-Yo Strings by Jerry Spinelli, Just Once by Thomas Dygard, and Football vs Futbol, and non-fiction article. Our reading strategies focused on story plot, main idea, idioms, and finding text evidence. In October, we will be following the Halloween theme by reading the play The Hitchhiker by Lucille Fletcher and listening to the original Orson Wells radio interruption. Then read the paired non-fiction article Halloween: The Hidden History. Our reading strategies will focus on suspense, foreshadowing, flashbacks, connotative and figurative language. In writing, we are using our grammar and spelling skills to write a scary story. Passion projects are underway and students look forward to Fridays when we have the time to work on them. I have attached a document that you can read that explains Passion Projects and the progress we are making with them.

Here is a tentative schedule for this evening. We are also attaching the order for senior recognition. Thank you and Go Panthers!!!!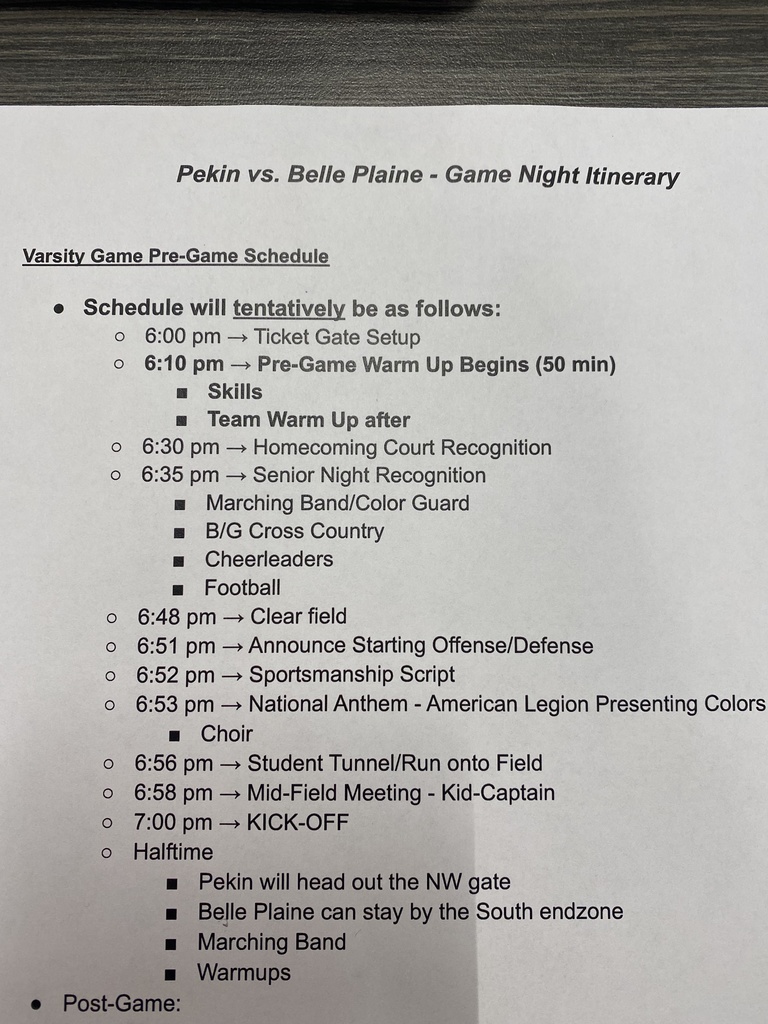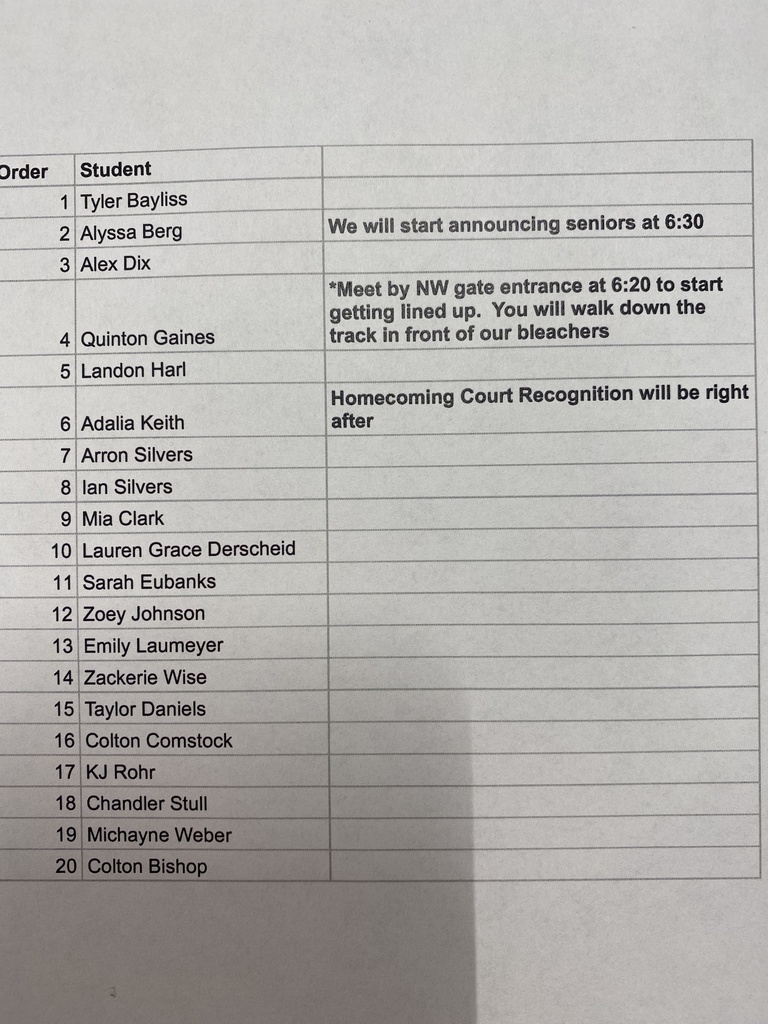 Pekin Banking is open for business with our newly trained tellers, Brin, Briggs, Kynsley, and Kendra. Thanks to Pilot Grove Saving Bank of Packwood, and Kortney Heald, for helping students learn about personal finance. Pekin Banking is open each Wednesday. For more information please contact Kortney at the bank or Di in the elementary office.

Here are a few reminders to Pekin parents. 1. All students at Pekin will dismiss at 1:30 p.m. on October 21st for the District Cross Country meet. This is a change in the original school calendar. 2. Only students eating breakfast, or who have appointments with staff, are allowed in the building before 8:05. All other students are asked to wait outside until the 8:05 bell. So, as the weather turns colder, or is rainy, please make sure your child dresses appropriately. Students are welcome to stay in the car with parents until the 8:05 bell to stay warm and dry. 3. Pekin Elem. will not have a school-wide Halloween parade. Individual classrooms will celebrate with special activities as their daily schedule allows. 4. Encourage your students to wear blue on Oct. 13th for National "Stomp Out Bullying" day. 5. Encourage your students to wear teal on Oct. 25th for Spina Bifida Awareness Day.