We will be keeping an eye on the weather to determine if seniors are still able to paint their parking spots this evening. Right now we are still on!

On June 25 and 26th at 7:30 pm, the American Gothic Performing Arts organization is showing a stage production of Disney's Newsies at the Bridgeview Center in Ottumwa. The cast is made up of area high school performers and Pekin is proud to have two students performing: Adalia Keith and Richard Nissen. They have been working hard along with the rest of the cast to bring you an amazing experience! Please join Pekin in wishing them the best and it would be great if you were able to make it out to support their hard work in person.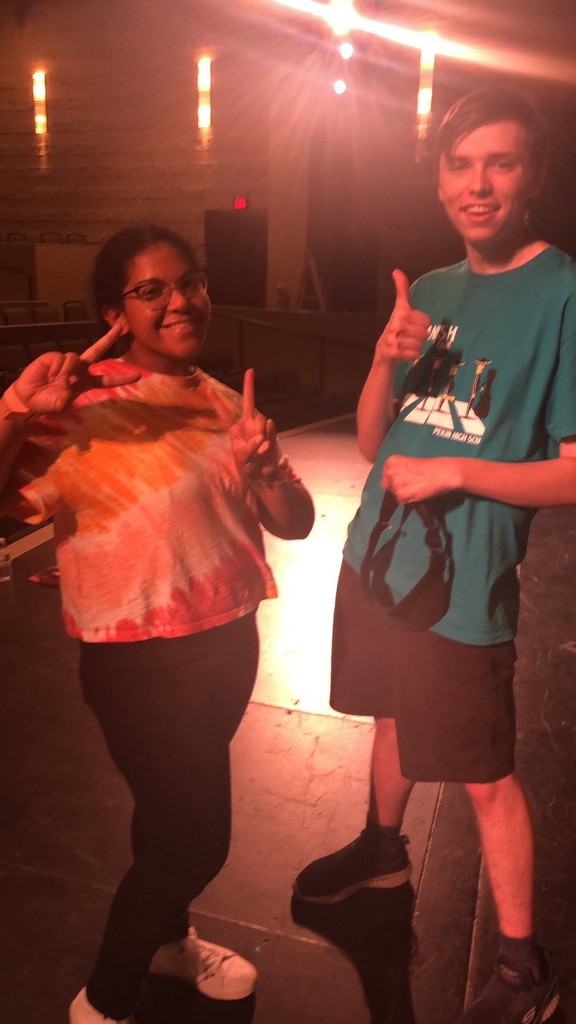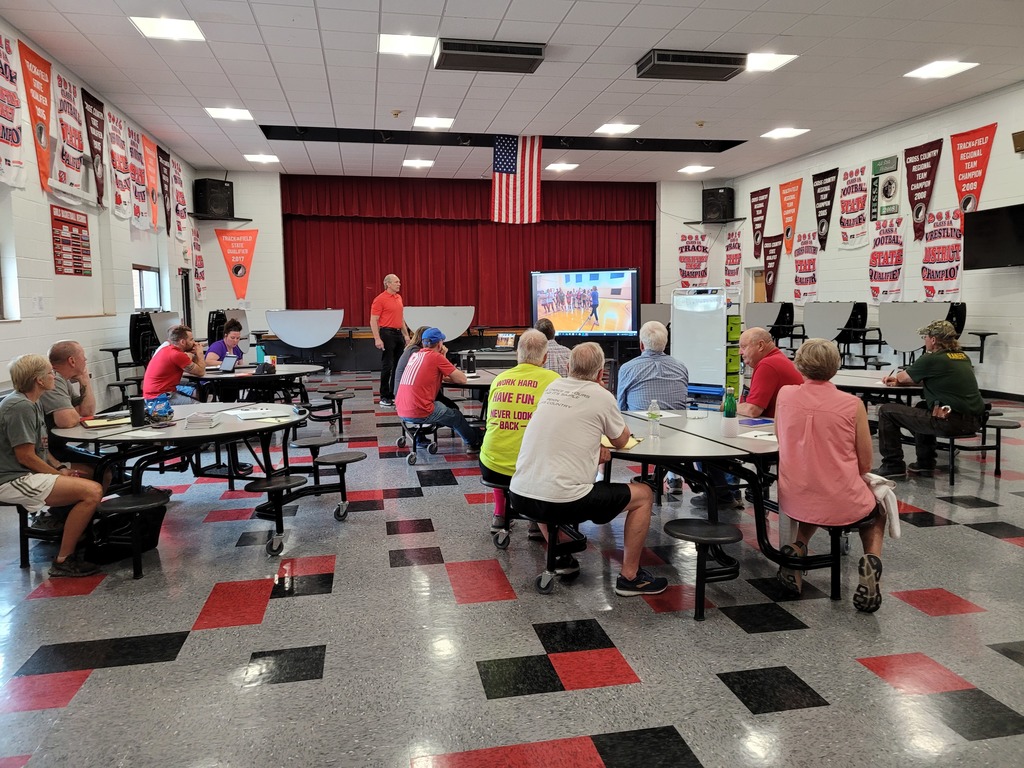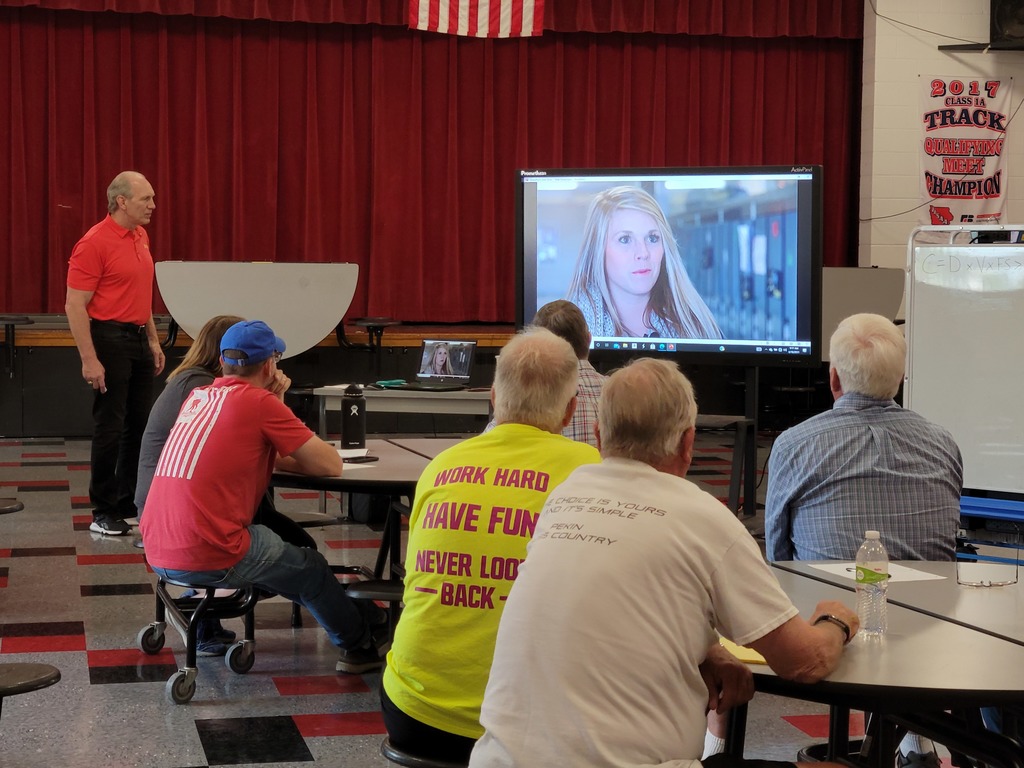 Mr. O'Connell is working hard to get this kids working hard! Keep up the positivity!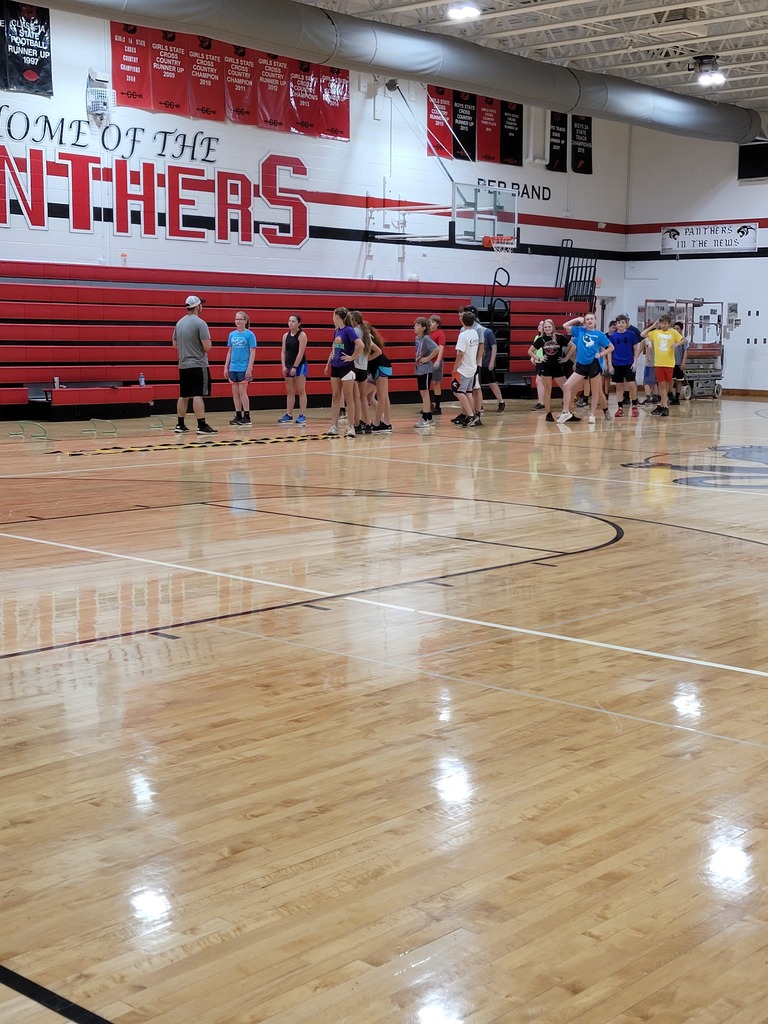 It was nice to see and visit with junior high students during their "strength and conditioning" session today. I was also able to observe our football coaches teaching during the Panther Football Camp ! Mr. Hatfield Go Panthers!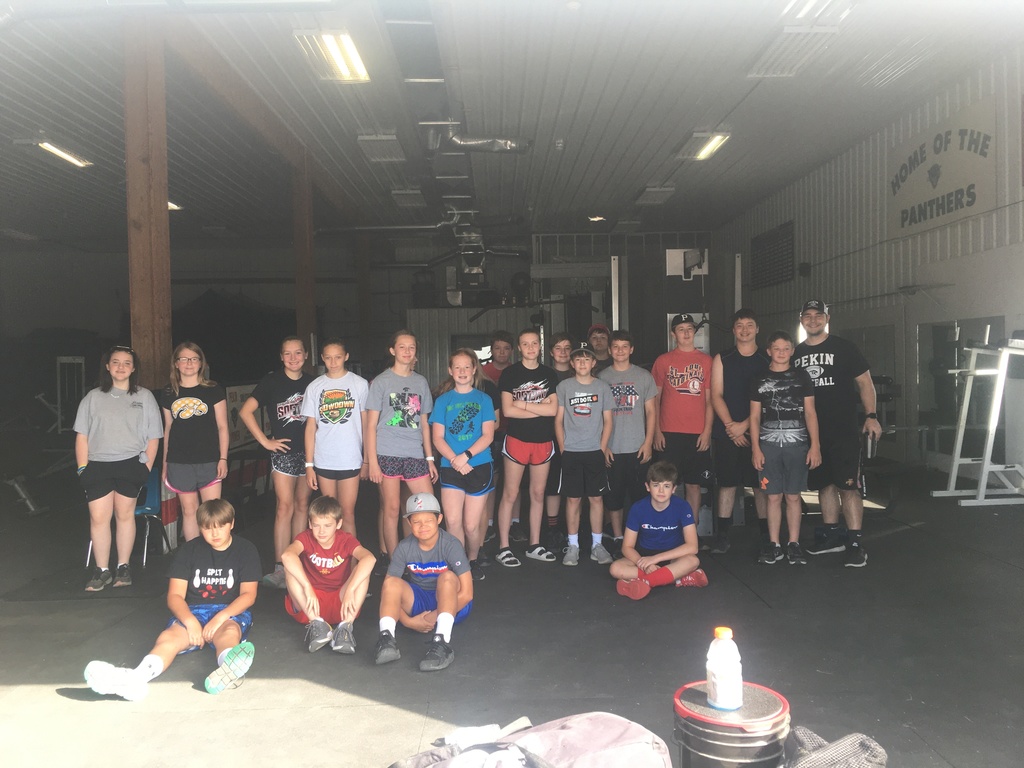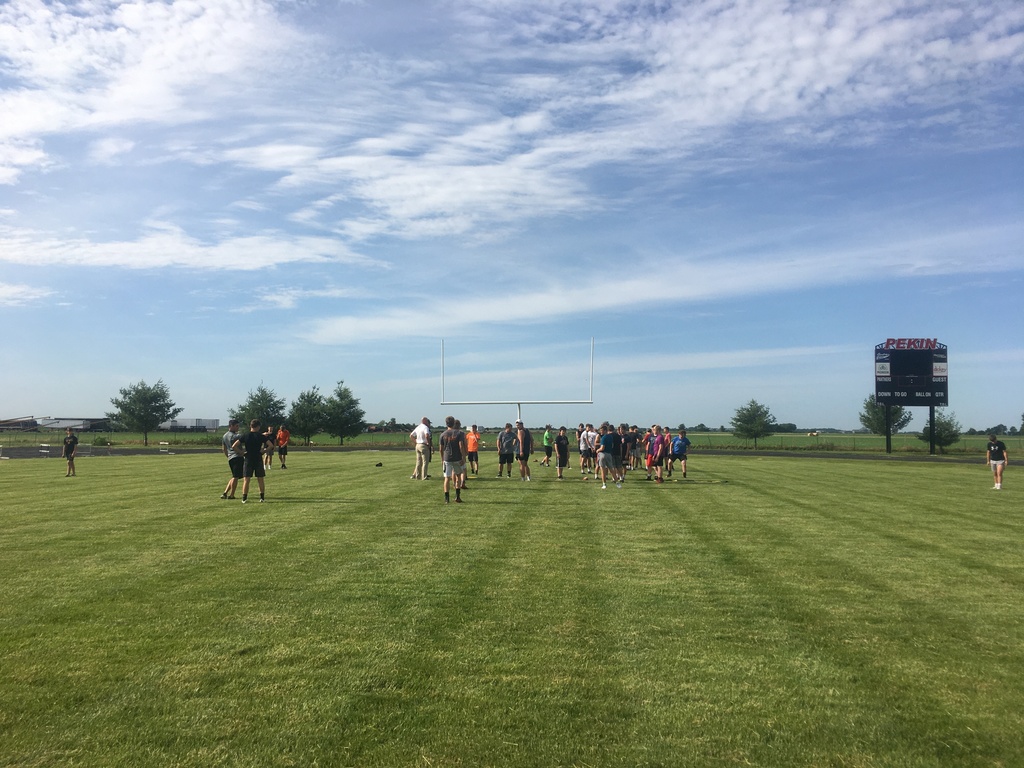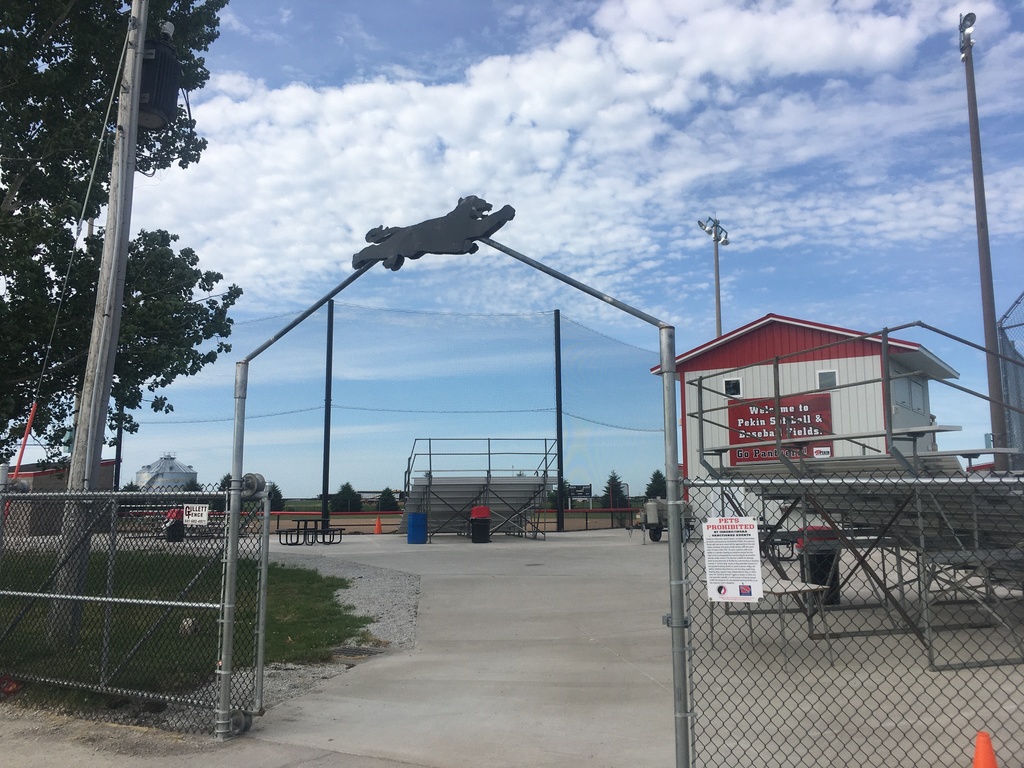 This week, the Iowa Department of Natural Resources (DNR) hosted the Scholastic Clay Target Program (SCTP) state trapshooting championships at the Iowa State Trapshooting Association home grounds just north of Cedar Falls. The Cardinal Pekin Dust Devils Trap Team had 16 athletes attend and compete at this event. Though the final number of participants has not been posted for this season yet, in the past this event has had over 2,000 youth from over 100 Iowa teams participate. The Iowa Scholastic Clay Target Program has grown from nearly 400 athletes in 2007 to about 3,700 today. Iowa has been the largest state across the nation in the Scholastic Clay Target Program for the past several years. There is no "bench" in the shooting sports so everyone gets to play regardless of athletic ability. The sport is also co-gender and accommodating to those with disabilities. Many Iowa schools offer varsity letters for trapshooting athletes requiring shooters to follow the same academic standards and good conduct policies as other student-athletes. Most teams in Iowa begin practices in March and compete in dual, triangular and invitational meets throughout the spring. Teams are coached by adult volunteers who are certified through the Iowa DNR Basic Shotgun Coach certification program. Firearms safety is always emphasized and the sport is safer than other popular sports offered in schools today. In the years past, Iowa teams have logged approximately 600 competition events between September and June and fired at over 1.6 million clay targets in the local competitions. The 5 day state trap championship event adds an additional 500,000+ clay targets to that staggering number alone. An unexpected but appreciated winfall came when the team learned that they were fortunate enough to win a SKB trap gun at a drawing during the state shoot. This gives our team a very nice backup should one of our athlete's own firearm break down on them in the middle of a competition. Our 2021 State qualifiers: Intermediate Entry Level (First year of competition before high school) Will Adam Camryn Clubb Intermediate Advanced Level (2nd + year of competition before high school) Colton Zaputil Junior Varsity (1st year of competition - high school) Tobias Kaska Levi Coleman Conner Yeoman Joanna McKim Varsity (2nd + year of competition -high school) Alex Dix Johnny Guiter Arron Silvers Ava Howell Ian Silvers Luke Enloe Stephen Troxel Owen Rupe Tyson Paris Overall the Dust Devils fared very well for their first appearance at the state competition as the entire team averaged 85% as a whole. Our full varsity squad placed 20th out of 160 squads with all 5 of the athletes on the squad shooting over 90% of their birds (Alex Dix, Johnny Guiter, Arron Silvers, Ava Howell, Ian Silvers). As individuals, we saw 2 of our athletes place in the top 10 of their divisions - Colton Zaputil placed 7th out of 234 Intermediate Advanced athletes and Arron Silvers placed 10th out of 769 Senior Varsity Division athletes. Awards Earned at State Competition include: Colton Zaputil (3) 25 straight, 50 straight Arron Silvers (5) 25 straight, (2) 50 straight, 75 straight, 100 straight Johnny Guiter 25 straight Ava Howell (2) 25 straight, 50 straight Please join me in congratulating all of our state athletes on their outstanding performance at the state level! What's next? The National Qualifiers will continue to practice weekly to prepare for their trip to Ohio in late July.

Honored to be joining the Panther Family! Looking forward to meeting and working with everyone! Mr. Hatfield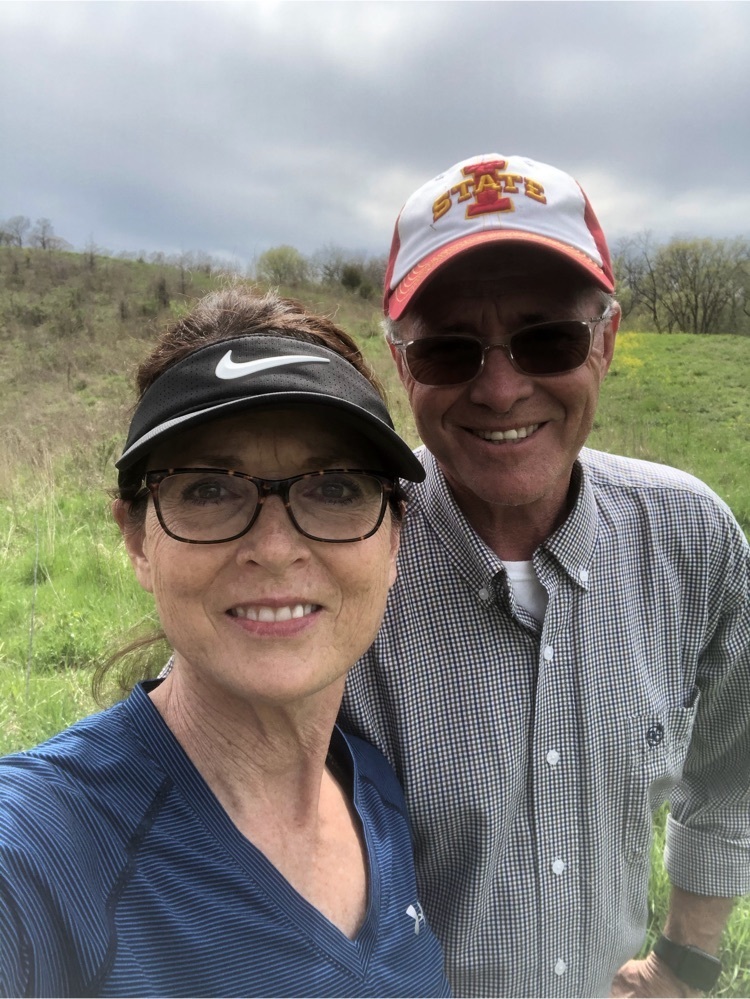 Our fundraiser efforts have paid off!!! The new merry-go-round was installed this week, and it was a big hit with the kids. Thanks to all our supporters for your efforts.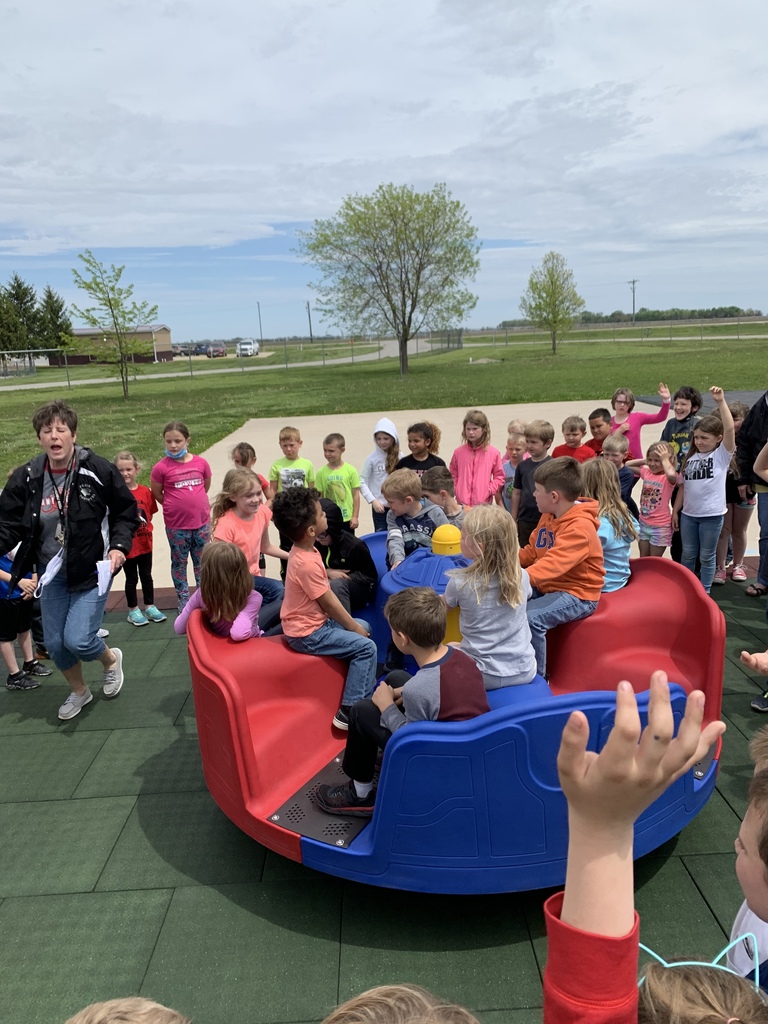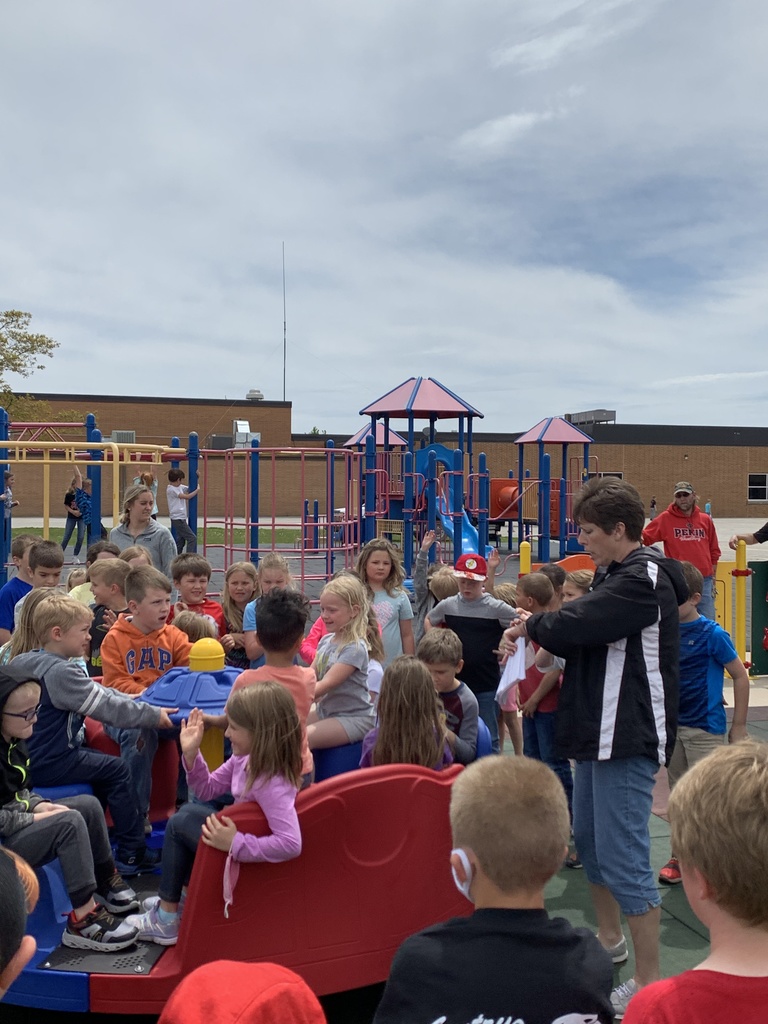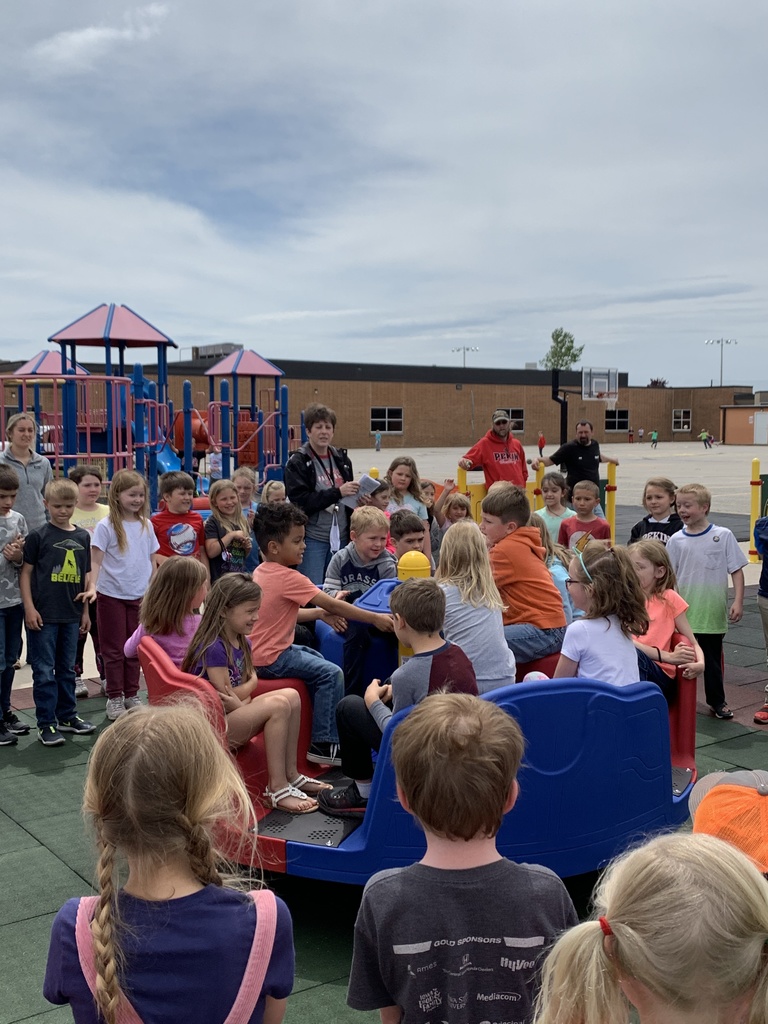 Midwest One Bank recently visited 1st grade to discuss financial literacy. We are so blessed to have such wonderful community partners that support our students' learning.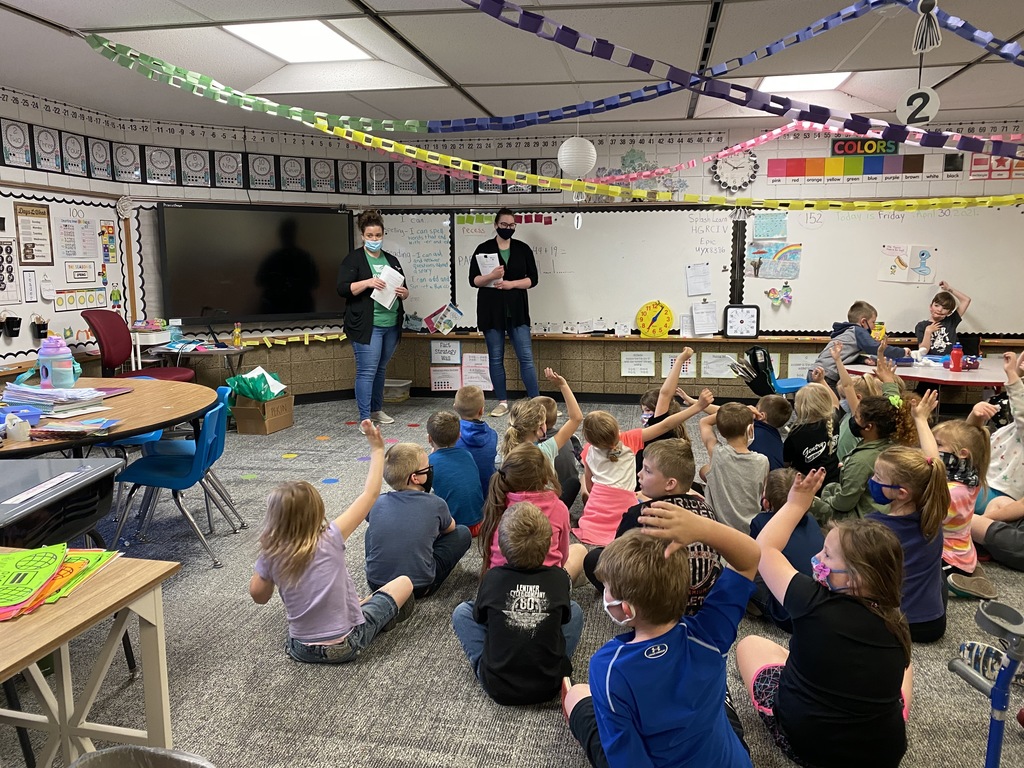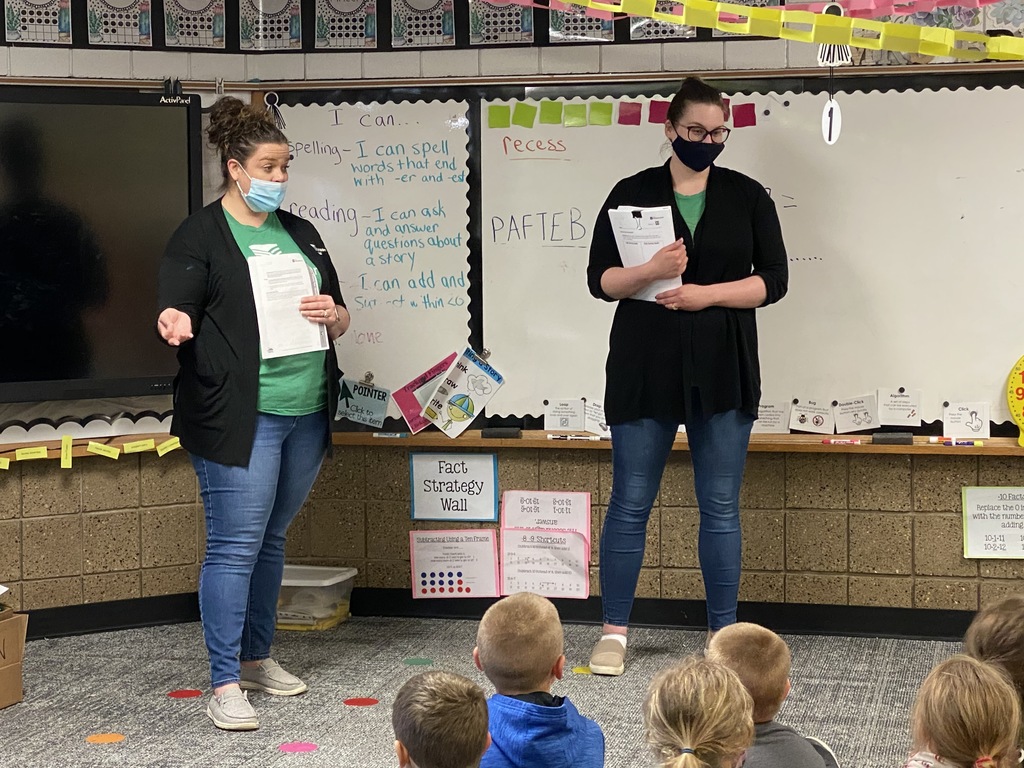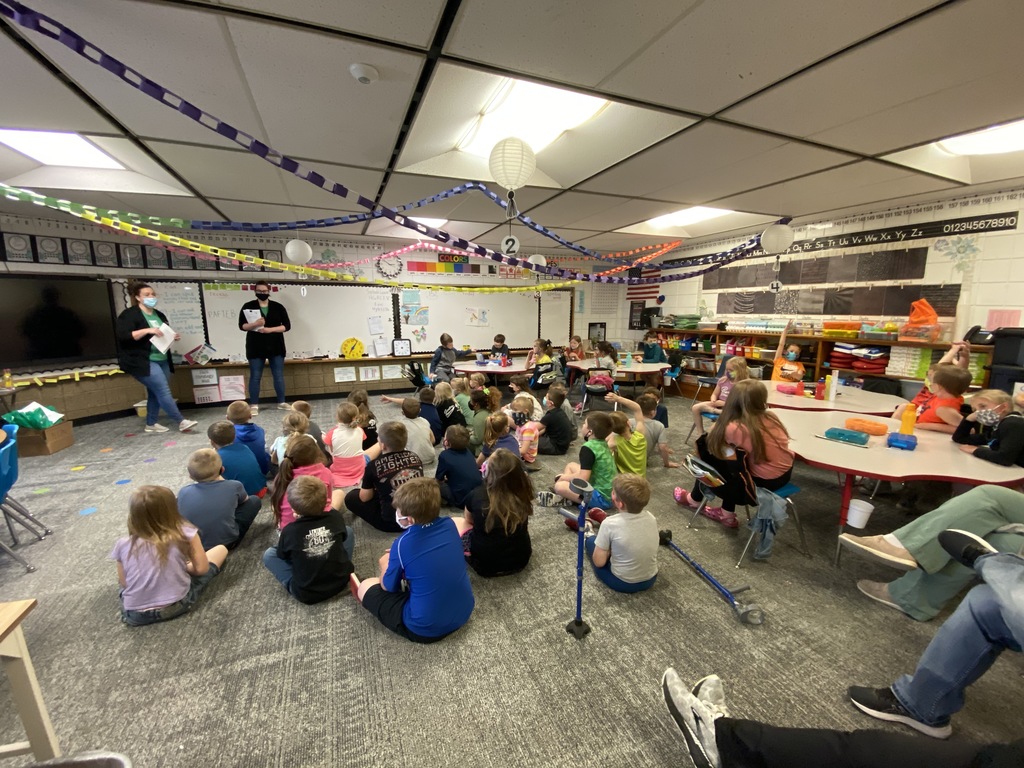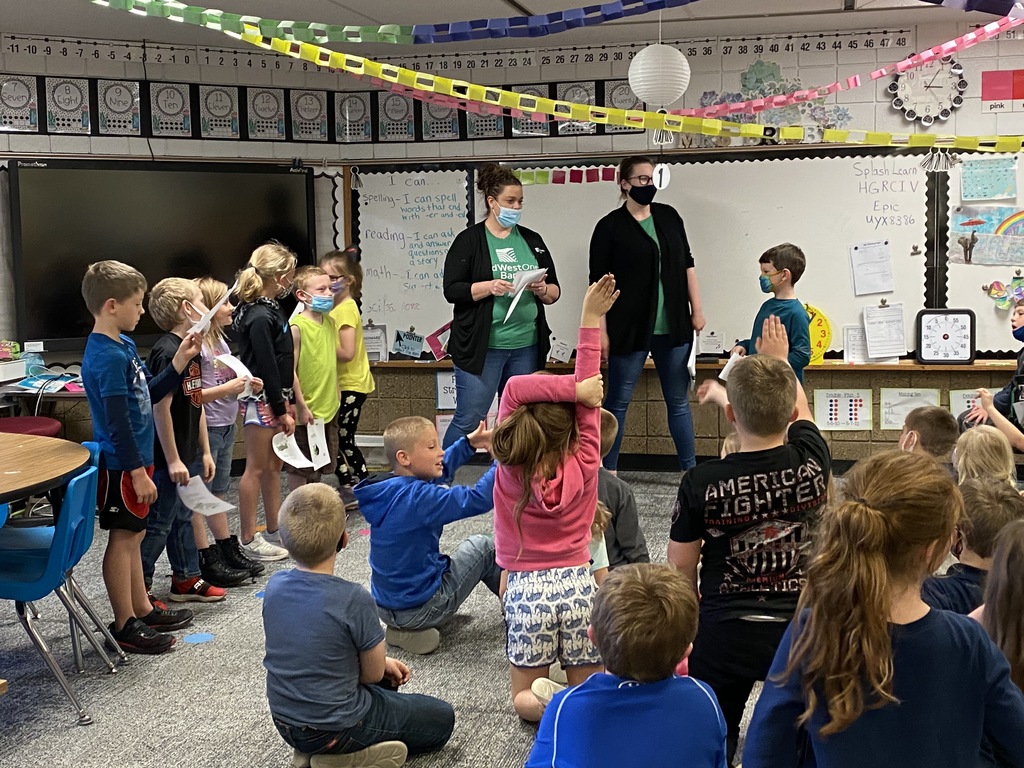 Pekin Elementary loved the end of the year celebration for Switch! We did a story walk to the book "I am Yoga." The kids had a fun time trying all the new yoga poses and walking around reading the story.. so did the parents!!!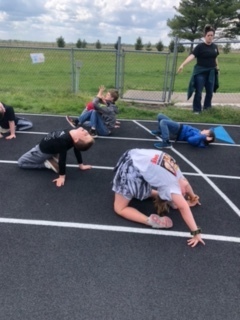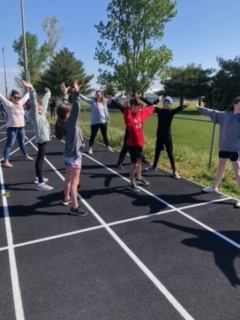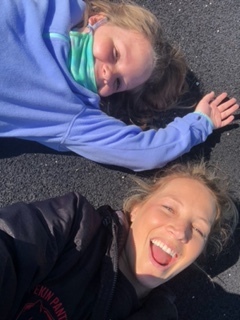 Enjoy your Summer Break!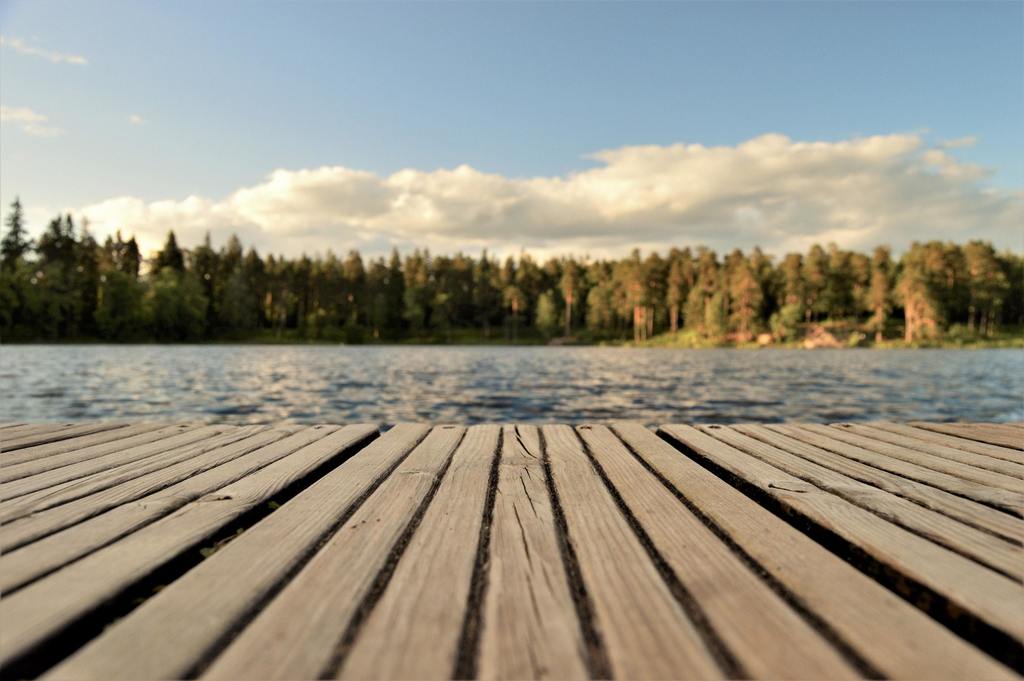 FINAL: West Burlington 74, Pekin 59. Falcons get the winner of Mid-Prairie and Camanche. Pekin ends their season at 17-3.