6th Reading In December, the 6th-grade students used their creative skills to apply their knowledge to language projects. We read three Christmas stories The Christmas Carol, How the Grinch Stole Christmas and The Ugly Christmas Sweater Rebellion. For The Christmas Carol story, students had to write their own Christmas Carol parody. For the book, How the Grinch Stole Christmas, students had to write an essay to persuade me to think the Grinch was either Malicious or Misunderstood. Their writing skills are developing well. For The Ugly Christmas Sweater Rebellion book, students were given "$20.00" to spend in the stem room for supplies to design their own ugly Christmas sweater. During the three days of designing, our awesome, resourceful stem teacher challenged the students to math skills by offering a buy one, get one free offer and a 75% off sale during the duration of the unit. Some students were very creative in their thinking of how they were going to spend their money. In January, we read the story That Knot is Not a Knot. Along with new vocabulary words, the students learned how to tie real knots and fake knots. We also learned how to use the string to create a cat's cradle, Jacobs Ladder, witches' broom, and the Eiffel Tower. We compared this to fidget spinners that students use today. In Quarter 3, not only are we focusing on vocabulary words, but we also are focusing on spelling words to learn how to spell more accurately and enhance our vocabulary. AR will start again. I encourage students to read at home and study their spelling words. 6th Grade Math In math class, we have already worked through four units and have switched to our second math journal. Recently, the 6th grade students have been working on solving problems with order of operations. The Everyday Math series has also given the students a great introduction to algebraic expressions. If the students want to practice any of the skills we have been working on, they can log-in to their IXL account at home. This is a great opportunity for them to practice their math skills we have been working on. IXL:
https://www.ixl.com/signin/pekin
The students' username is their last name first initial with no spaces. Passwords are on their google classroom or you can email me. Let me know if they have trouble getting logged in. -Mrs. Hinnah 6th Social Studies/Science We just finished up our World Cultures unit for Social Studies. We put a new spin on this unit this year since it was Christmas time. I had the 6th graders pick a country and compare Christmas in that country to the U.S.A. The students made Christmas cards using designs and phrases from their country, they picked out a recipe from their country then brought it in and shared it with their classmates, then the final part of the project was to make a slideshow presentation comparing Christmas in their country to Christmas in the U.S.A. This week we started our Weather & Water FOSS kit for Science. Ms. Clarahan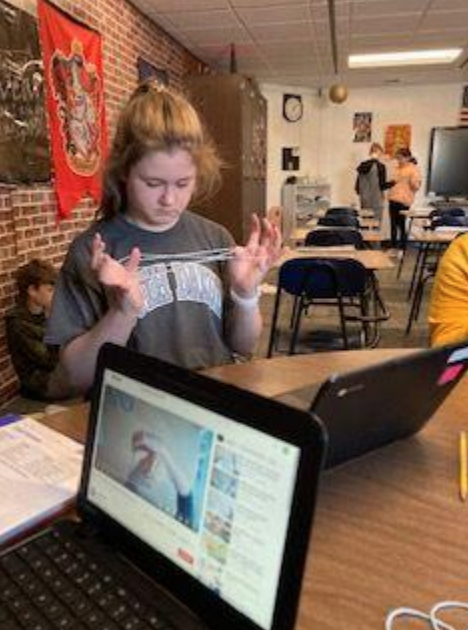 Dear Pekin Parents and Students, With windchill temperatures expected to be - 25 degrees or more in the morning, the Pekin Community School District will have a 2-hour late start on Thursday, January 20, 2022. Thank you! Mr. Hatfield

WACO Warrior Wrestling Tournament Update The tournament has been canceled.

WACO Warrior Invitational Update The wrestling invitational at WACO has been moved back to 12:00pm tomorrow. Coaches will be in contact with wrestlers, managers, and cheerleaders with the departure time.

Reminder: No School for Pekin students on Friday, January 14, 2022 due to a staff work day. All Friday evening activities have been postponed. We will assess road and weather conditions early Saturday morning to determine event participation. The Pekin Child Care Center will close at 4:00 PM. Thank you!

Fifth Grade Math Update First semester is about to end, and students are ready to start their second math journal. Second quarter focused mostly on introducing fractions. Students now realize that fractions are actually division problems, the numerator divided by the denominator. They have learned how to convert improper fractions to mixed numbers and vise versa. They also worked on finding common denominators to add and subtract fractions with unlike denominators. This is a difficult concept for them. They are now able to find a fraction of a whole number and multiply two fractions. Simplifying fractions is still a struggle for most students, but practice makes progress, so we keep working at it. Students have also been writing decimal numbers in expanded form and adding and subtracting decimals. They have learned that 0.6 is the same as 6/10, 0.06 = 6/100 and 0.006 = 6/1000. We have also spent time working with ordered pairs and coordinate grids. Next semester we will continue fraction work using more mixed numbers. It is quite exciting to think about how much students have learned so far this school year. Fifth Grade Social Studies As we wrap up the 2nd quarter, we are focusing on the theme, "How Can Leaders Impact a Historic Event?" We have studied two influential leaders Andrew Jackson and John Ross and their connection to the Trail of Tears. We have focused on what makes someone a good leader, and also how history could have been changed by the leaders using their power to make different decisions. We have had some wonderful in-depth class discussions throughout this unit about the importance of studying our history can help us not to repeat our past mistakes. During this unit, we have focused on the skill of taking notes, and using those notes to answer essay paragraph style questions. We also took the last few days before break to do an "Ugly Christmas Sweater" themed unit. We learned where and when they "think" the idea originated, designed our own sweaters and we were able to decorate them as well. During this project we learned and solved a logic problem, and graphed coordinates to form Christmas themed pictures. Fifth Grade ELA It's hard to believe that we are already finishing up the 2nd quarter! During the second quarter students have been working on a wide variety of skills in reading and writing. One skill that will be ongoing throughout the year is reading fluently and accurately. Our reading intervention time has helped this tremendously. During this time teachers are able to work with a smaller group and focus on each student's individual needs. We have also been working hard on using the text to help and answer questions and draw conclusions/make inferences. Making inferences can be a tough skill for students to understand since it is not "right there". We are just wrapping up an informative writing essay that consists of five paragraphs. This took most of the quarter to complete. We took our time to research, take notes, and work paragraph by paragraph to complete this essay. Students were able to choose their own topic to research and write about. I found this neat to get to know what each student was super interested in. Students continue to work toward meeting their AR goals and completing book projects. In December we were able to complete a snow globe book project. We also completed a Polar Express Unit. Students really enjoyed this unit. They designed and "purchased" materials to build their own train. I am excited to see how much the students will grow and succeed over the next two quarters.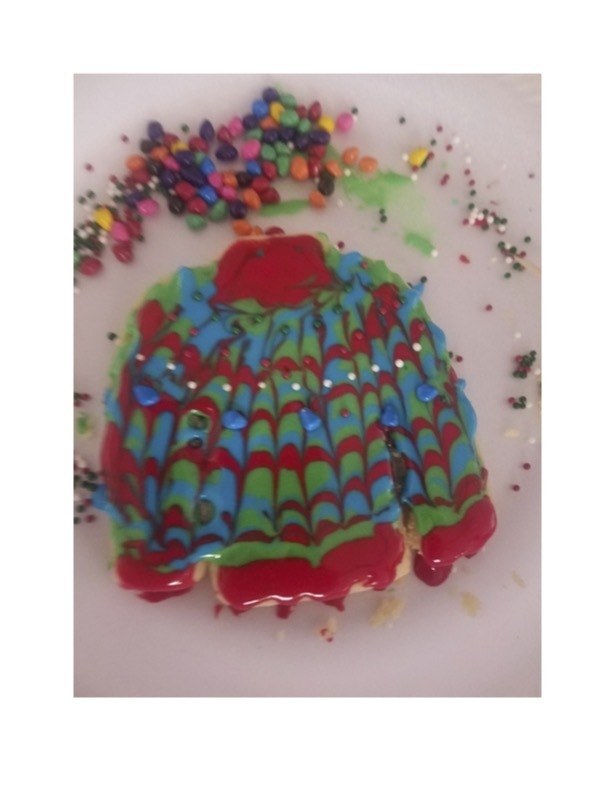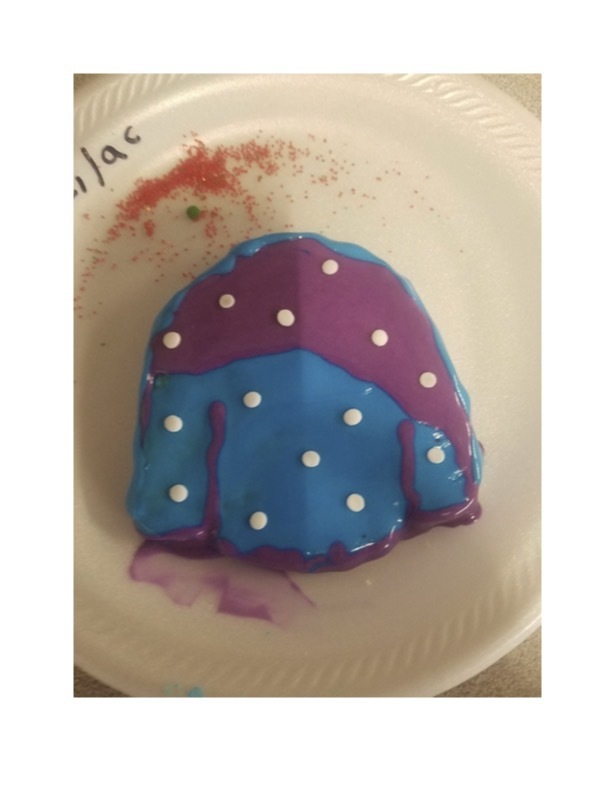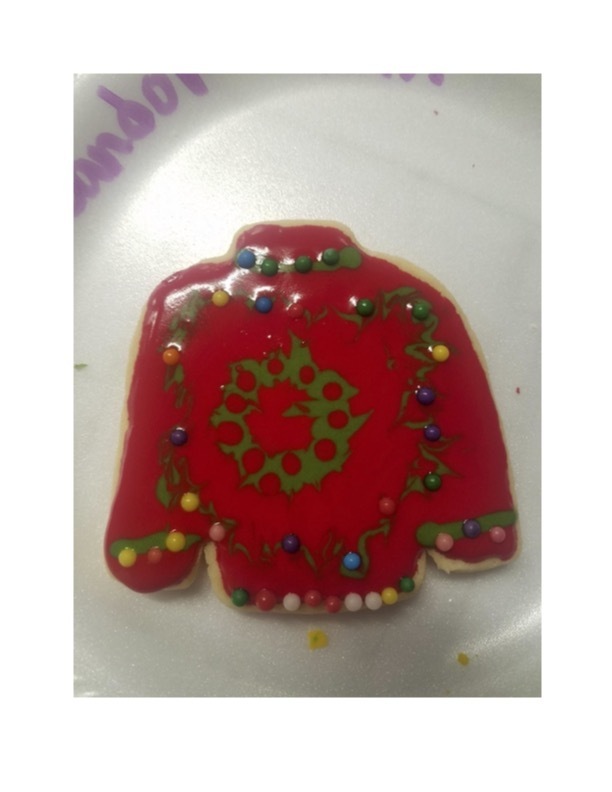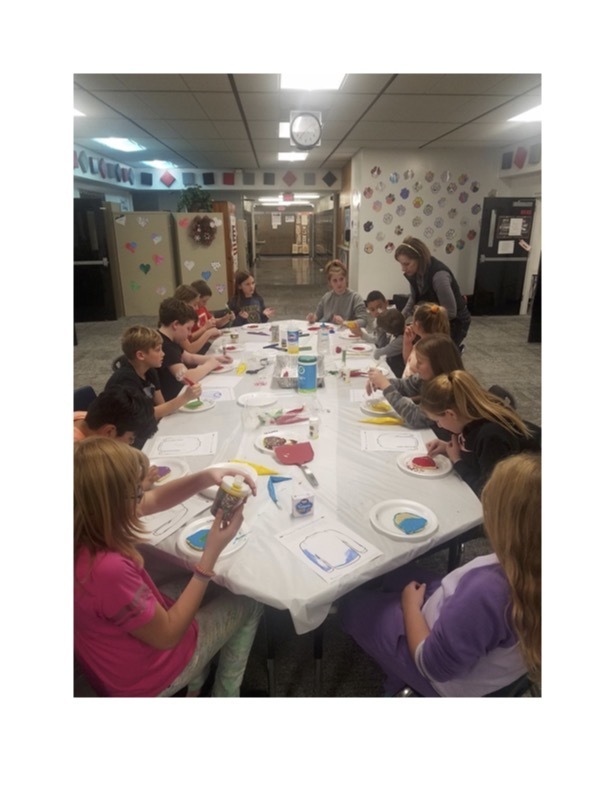 The high school basketball games scheduled for tonight (1/7) at Pekin, vs. Lone Tree have been postponed. Tomorrow's (1/8) basketball games at Pekin vs. Sigourney will begin at 1pm. JV Boys will be in the elementary gym beginning at 1pm, followed by the JV Girls. The Varsity Girls will be in the high school gym beginning at 1pm, followed by the Varsity Boys. Please come out at support our teams! This is also a Coaches vs. Cancer games, raising money in support of the American Cancer Society.

Academic Letter Winners will be presented on Friday, January 14th between the varsity girls and varsity boys basketball games. Students have been notified that they are a recipient of these awards. There is also a list on the window of the high school office. Students need to line up a few minutes before the end of the varsity girls games. If you have any questions, please contact Christy in the High School Office.

Thanks to Morgan Dickey and Annie Millikin, our speech pathologists serving Pekin, we were able to receive two core communication boards for non-verbal students. We installed them in the gym and on the playground.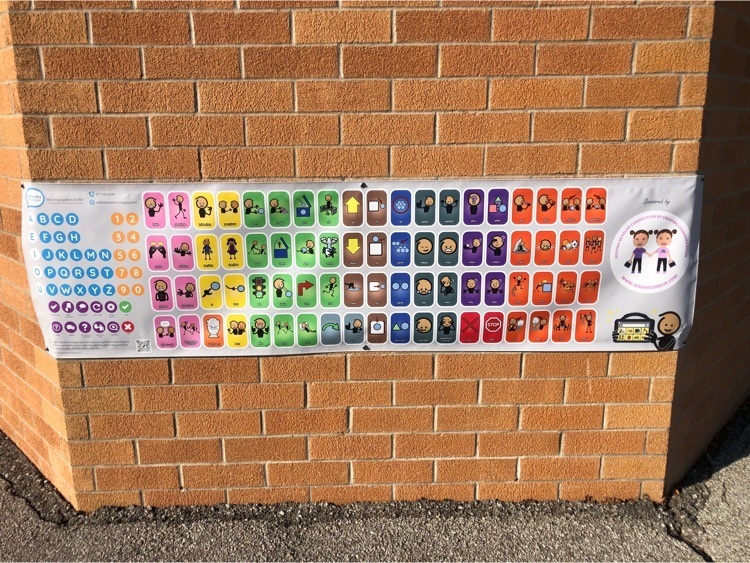 Dear Students and Parents, On behalf of the entire Pekin Community School District we wish our students and families a very Merry Christmas, Happy Holidays and best wishes for a terrific 2022! We have an early dismissal on Wednesday, December 22, at 1:30 PM. Go Panthers! Mr. Hatfield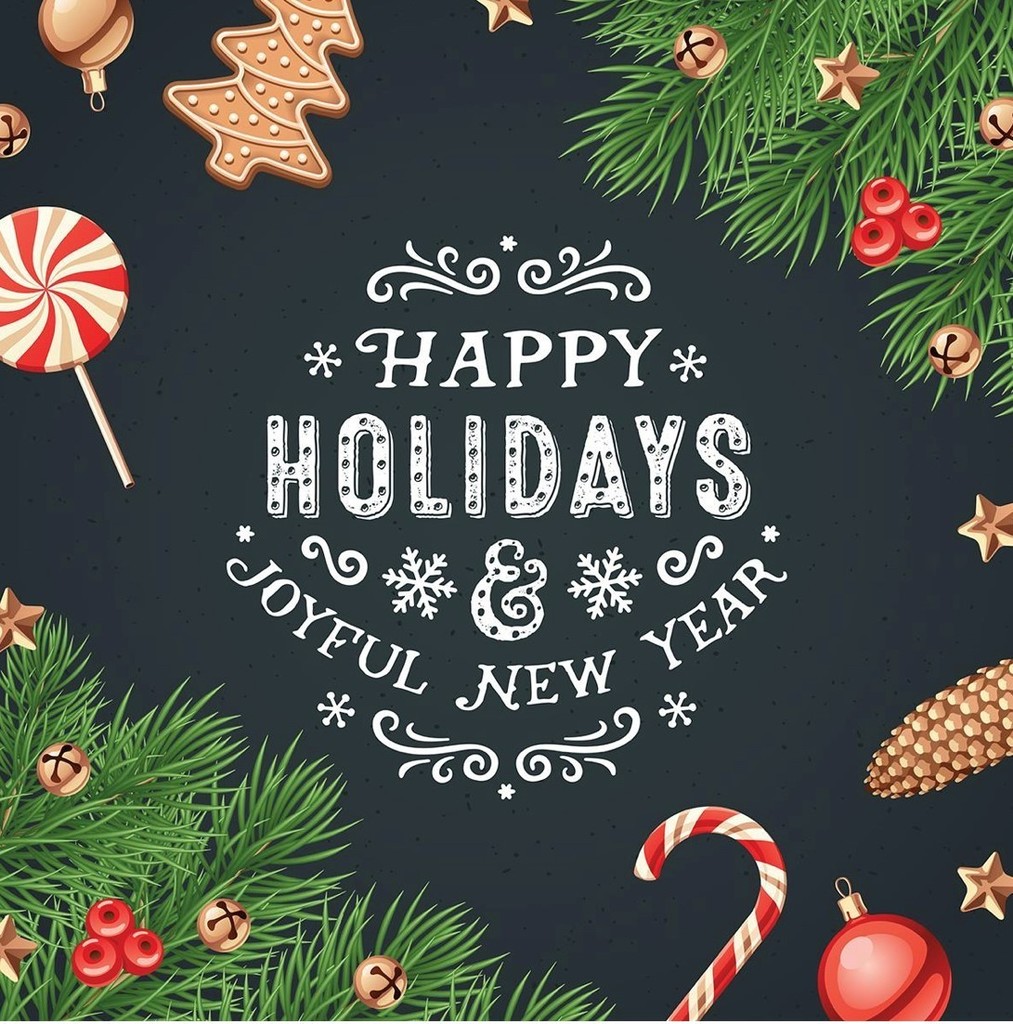 Dear Parents, School districts ​​recently learned of an anonymous, nationwide threat against schools that is being shared on social media outlets such as TikTok. The general threat toward all U.S. schools declares Friday, Dec. 17, as "American School Shooting Day." The posts warn about the possibility of nationwide shootings or bomb threats associated with this day. We have partnered with local law enforcement to vigilantly investigate whether there are any local connections to these social media posts. At this time, law enforcement has not acquired any evidence that would deem these threats as credible in our area. Out of an abundance of caution, our schools will be in close contact with law enforcement throughout the day on Friday. Additional patrols of our buildings will occur tomorrow, Friday, December 17, 2021. Please take this opportunity to talk with your students about the appropriate use of social media, and the seriousness and resulting consequences of making any kind of threat. Encourage your students to speak with you or an adult at school if they see or hear something so immediate action can be taken. In addition, if anyone in our community sees something suspicious, please report it to the school immediately or call local law enforcement. We appreciate your support and partnership. ​Mr. Hatfield, Superintendent of Schools​

The Pekin Community School District will have a 1:00 PM early release on Wednesday, December, 15, 2021. The National Weather Service has issued a "damaging winds alert" for much of the region. Wind gusts of 60- 80 mph are expected later in the day on Wednesday. The district's facilities will be closed at 3:30 PM. The Pekin Child Care Center will be closed at 4:00 PM on Wednesday. Mr. Hatfield

Dear Parents, The Pekin Community School District is assessing the weather situation for possible adjustments to our dismissal times for Wednesday, December 15, 2021. The National Weather Service expects dangerously high winds (gusts up to 60-80 mph) to begin early Wednesday evening. Thank you. Mr. Hatfield

And a few more.... Nice job, 3rd grade!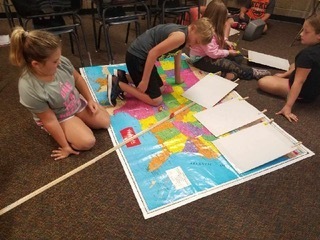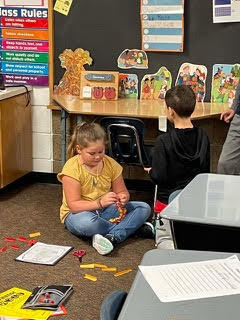 A few more photos of 3rd grade STEAM projects.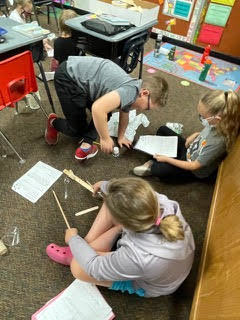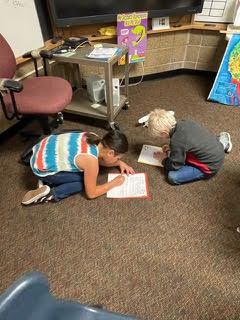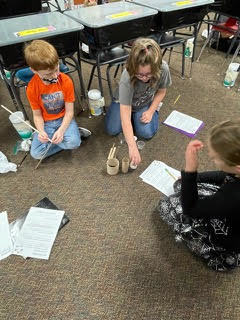 Third grade students have been busy working on several STEAM projects throughout the first half of this school year. STEAM is a great way to incorporate many life-long learning skills: cooperation, listening and communication, reasoning, investigation, critical thinking, and creativity. The students have created catapults to launch rocks at Bigfoot. They had the challenge of making the longest chain using only two sheets of paper and tape. They've worked with partners to create carts that would roll the farthest distance. As we finish this month, we will be incorporating some projects with the Christmas theme. We look forward to seeing what the students create!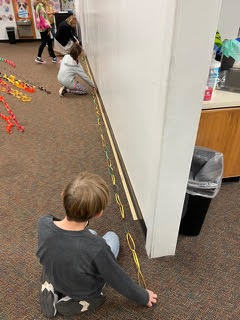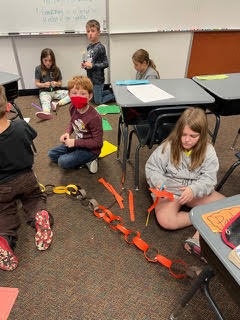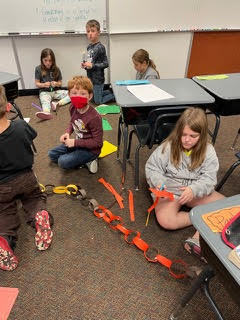 The fourth graders have been working hard this quarter. Thinking more outside the box and writing more detailed works have been the focus in Mrs. Scholtus's class this quarter. Context clues, main idea, making inferences, and analyzing text have been strategies that have been focused on in reading class. Using clues from the text, text evidence and a student's own background knowledge are the keys to many of the skills the students must incorporate within the fourth grade Common Core components for reading. Reading for Accelerated Reader allows the students to practice these advanced skills for reading. The students see this more now that they have two goals for AR. Each student not only has her/her points goal as in the past, but they now also have a comprehension goal of 85%. This is also the goal for their Skills Iowa Assessments to ensure the students meet the standards for comprehension work. The students have also found out how reading and writing go together in fourth grade. Many of the stories that the students have read, they have also been writing about in different ways. They have written character descriptions and summarizing paragraphs. The students will soon be working on writing a narrative story using dialogue. The focus of this is to understand the narrative writing process where characters talk back and forth to each other as in a fictional book. We are also including the use of technology as stated in the fourth grade writing standards for Common Core. Students also have Daily Grammar Practice for homework like the Home Links in math to practice grammar and spelling skills needed to become a better writer. In Mr. Marlay's math class the students have been perfecting their use of multiplication and division facts. Our math series has given the students a great review of decimals, the metric system, and customary measuring system during the last few weeks. We presently have many different computerized programs that are enhancing the math program. The use of Math Playground, IXL, and Everyday Math Online have allowed the students to find different ways to work on their math skills. One of the great things about these programs is that the students can use these web based programs at school or at home. In Mrs. Strupp's Science class, we ended our unit on Energy by completing a S.T.E.A.M activity. S.T.E.A.M stands for science, technology, engineering, art, and math. In the activity, students worked in teams as they went through the engineering design process. Their task was to create a secret code to transmit a message containing locations of beryllium deposits. They sent their codes using a telegraph key. This was a great opportunity for my students to show off their engineering skills and work together as a team. Mrs. Strupp kicked off Social Studies with Civics/Government. Students are working on their note taking skills while watching videos and reading various articles, to help them learn how the Iowa Caucuses impact our elections. Students have been practicing coding once a day each week for the last several weeks, and it is something they look forward to. Each week's lesson challenges them more and more. It is so great to see the students problem-solve to complete each level's task. Coding helps students prepare for 21st Century jobs and for jobs that aren't even created yet!

Once again, Pekin PTO, and all their volunteer elves, pulled together a wonderful day of shopping for our K-6 students at Santa's Workshop. A huge "THANK YOU!" to parents and community members for their donations. This day is not made possible without the help of many people who are generous with their time and talents. We even had a special appearance by Mrs. Claus! Happy Holidays!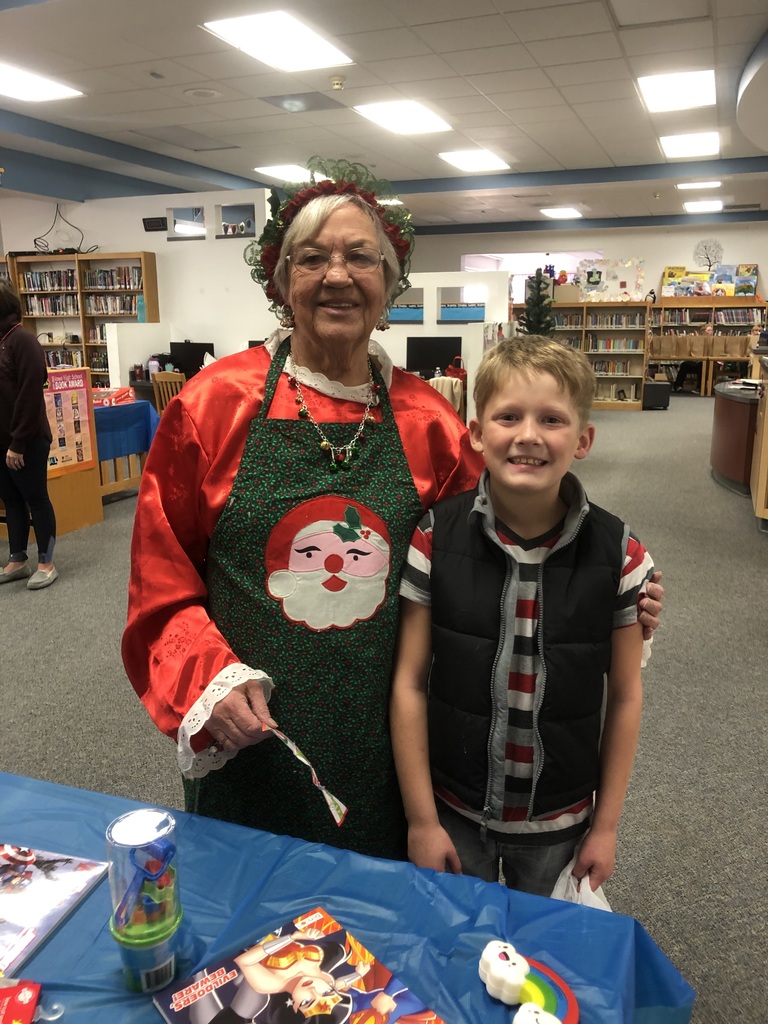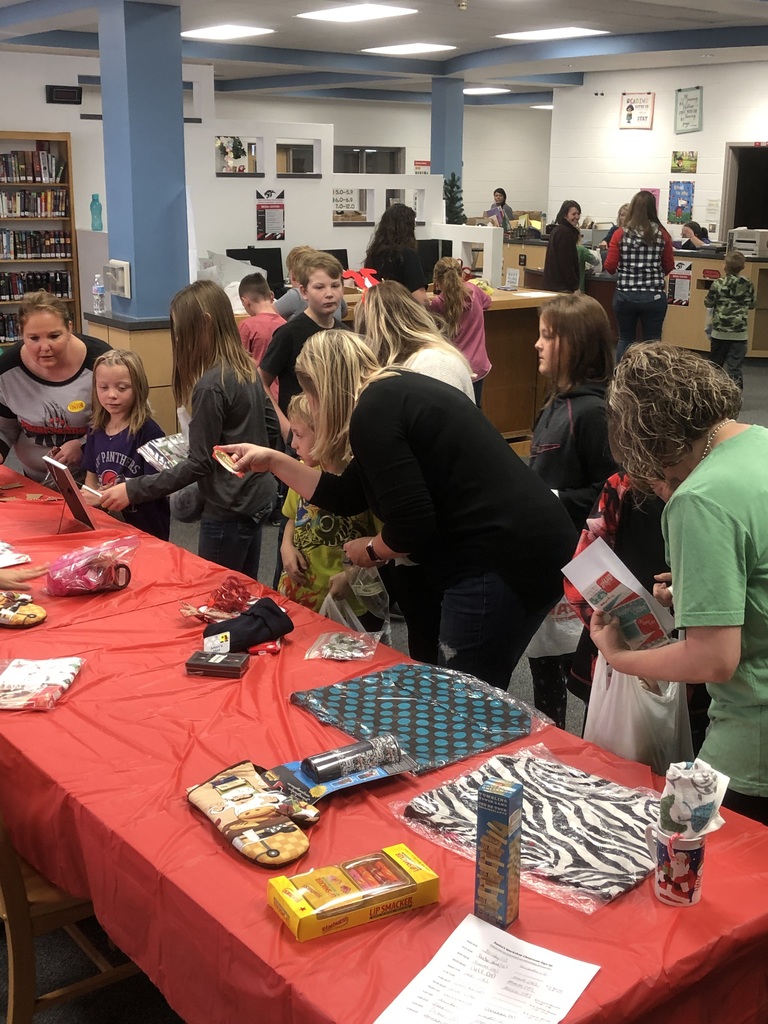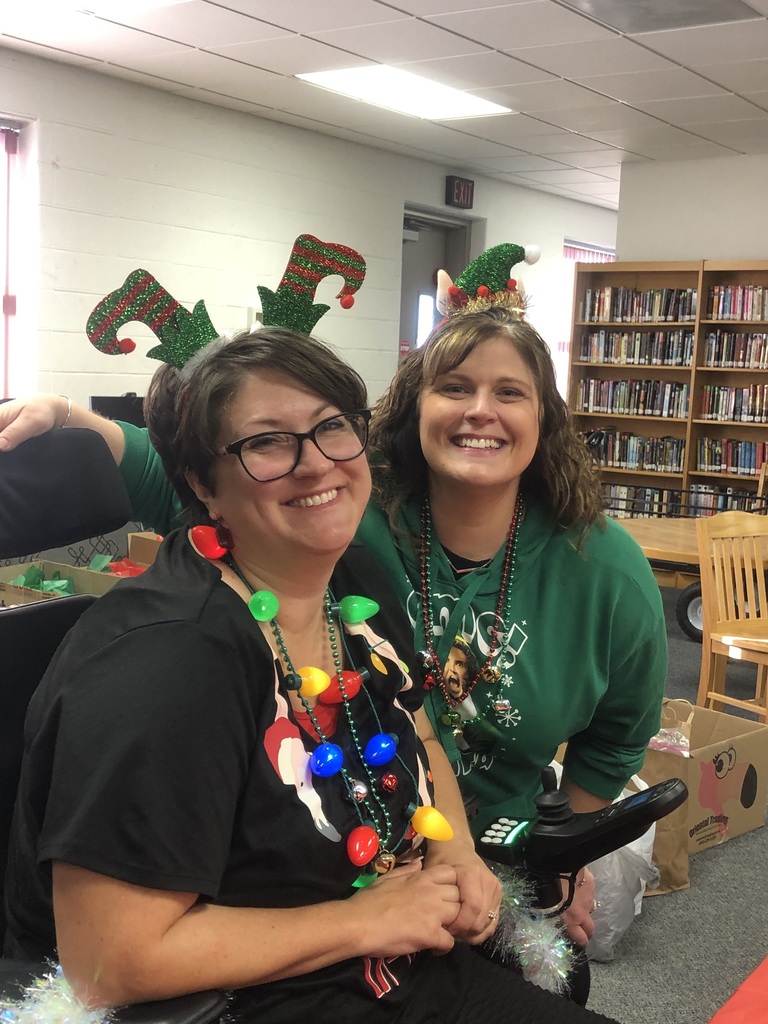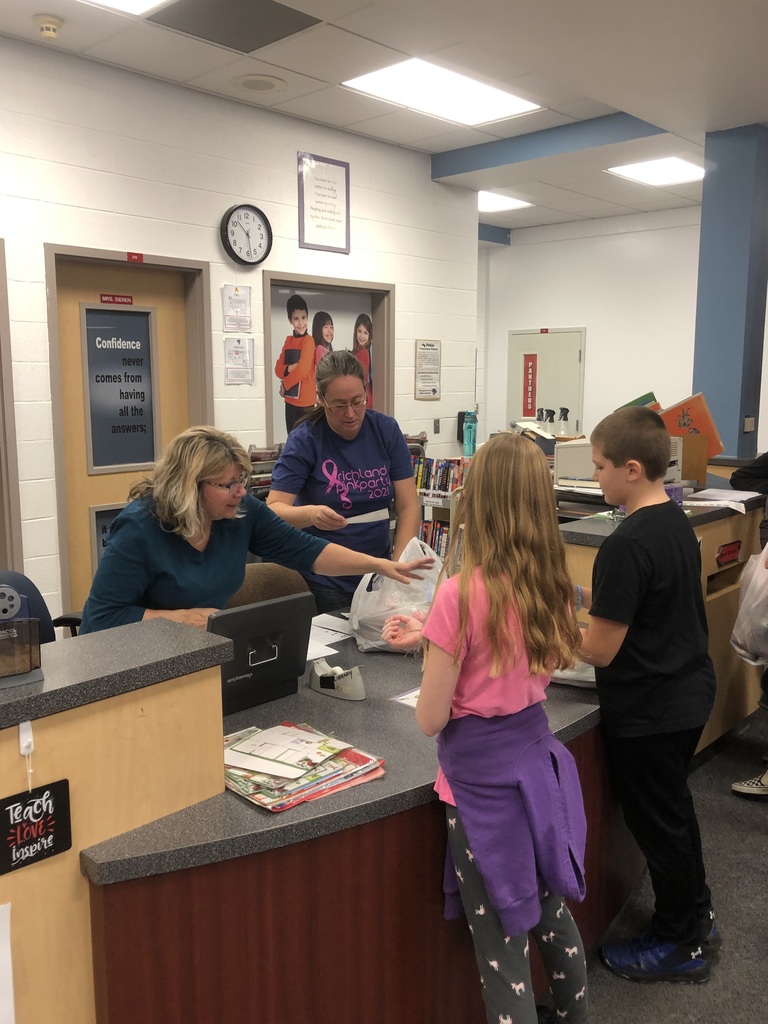 Second Graders have been very busy this past quarter. We are working on being responsible, organized and better listeners in the classroom. We recognized Veteran's Day by having an assembly and doing different activities in the classroom. Students have been busy in Math, working on Math facts, counting money, addition and subtraction, counting up and counting down, tens frames and turn-around facts. These are all areas you can work with your child. Your child does have daily homework, so please check with them each night. Our class had our first goal party for students who met their goal in Accelerated Reading for the first quarter. Students are continuing to read and take quizzes to reach their second quarter goals. Please encourage reading each night at home. As the weather changes, please be sure your child is dressed appropriately. When weather permits, the students go outside three times a day for recess. We will be having a gift exchange on Wednesday, December 22nd. More information about the Christmas Party will be sent home at a later date. We hope you had a good Thanksgiving and enjoyed some extra time with your families. Mrs. Bradshaw Mrs. Brown Mrs. Neff

1st Grade Newsletter We would like to thank everyone who attended Parent Teacher Conferences. We enjoyed being able to share the progress that is being made by each student. We appreciate the time you have spent working with your student on Home Links, Rainbow Words, and spelling words. We can see the benefits here at school. We also encourage you to have your student read the take home books that they bring home. Please read these books with your first grader and have them practice reading smoothly. We have been working on students being better listeners, more responsible, and doing their work independently. These are life skills that are necessary for success. We look forward to our next Come Read With Me Day on Friday, December 17 at 2pm. We will send home an RSVP closer to that date. Thanks for supporting your first grader! We are seeing great progress already! Mrs. Brisby Mrs. Heisdorffer Mrs. VanDerHorst