For the District Track Meet this Thursday at Sigourney. Field Events start at 4:00pm Running Events start at 4:30 pm You will need to purchase tickets online from the following link:
https://www.iahsaa.org/tickets/
Click on Class 1A and find the Sigourney Site to buy your tickets. Please pass this to everyone planning on attending.

K-6 Girls Basketball Camp information is attached below.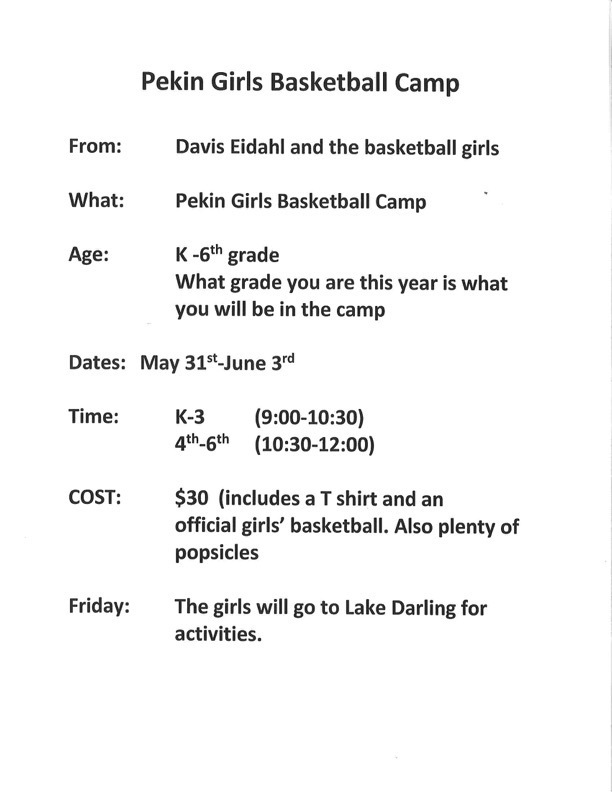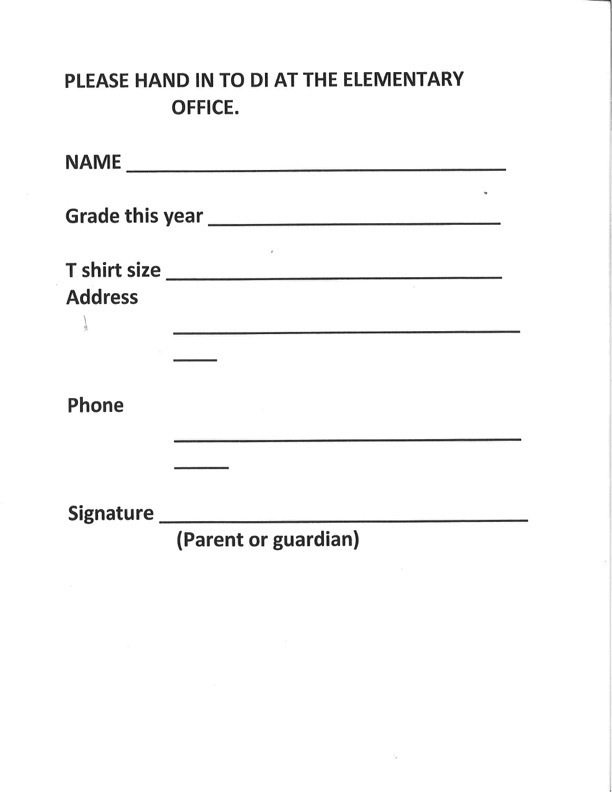 Boys Basketball Camp Registration form is attached below for all 4th-8th grade boys interested in participating.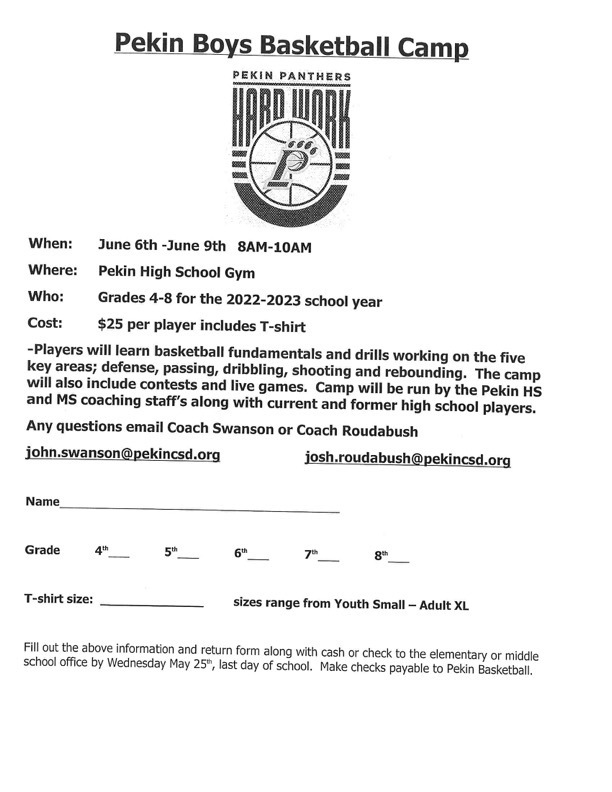 Pekin elementary will be celebrating our Book Blast arrivals with a pirate theme day on Friday, May 6. Dress like a pirate and be prepared for activities, snacks, and fun as we receive all the books each student earned during our Book Blast project. See if you can outdo Mrs. Millikin!

Preschool students visited Kdg. today in preparation for next fall. They enjoyed recess, classroom activities, and lunch. What fun!!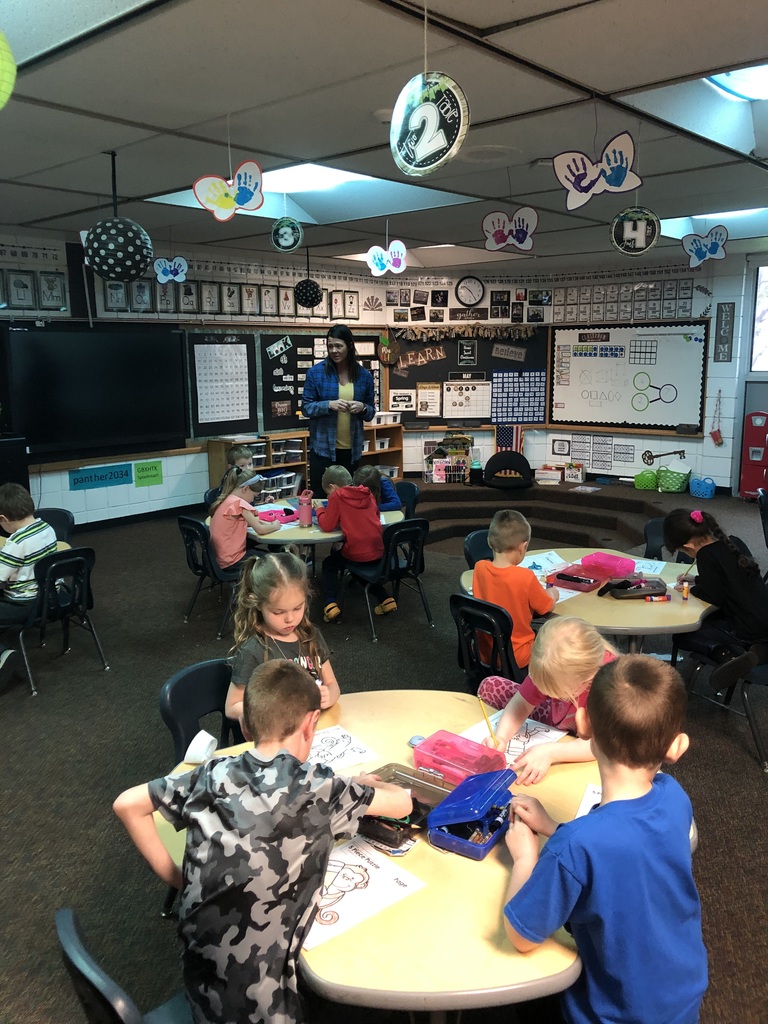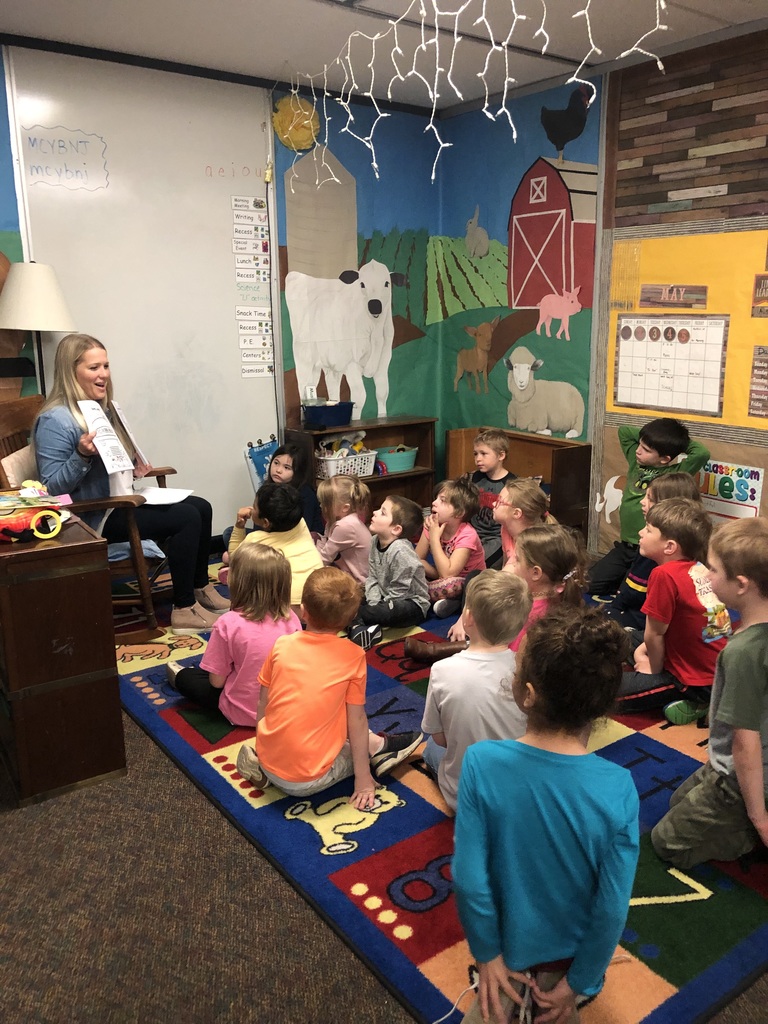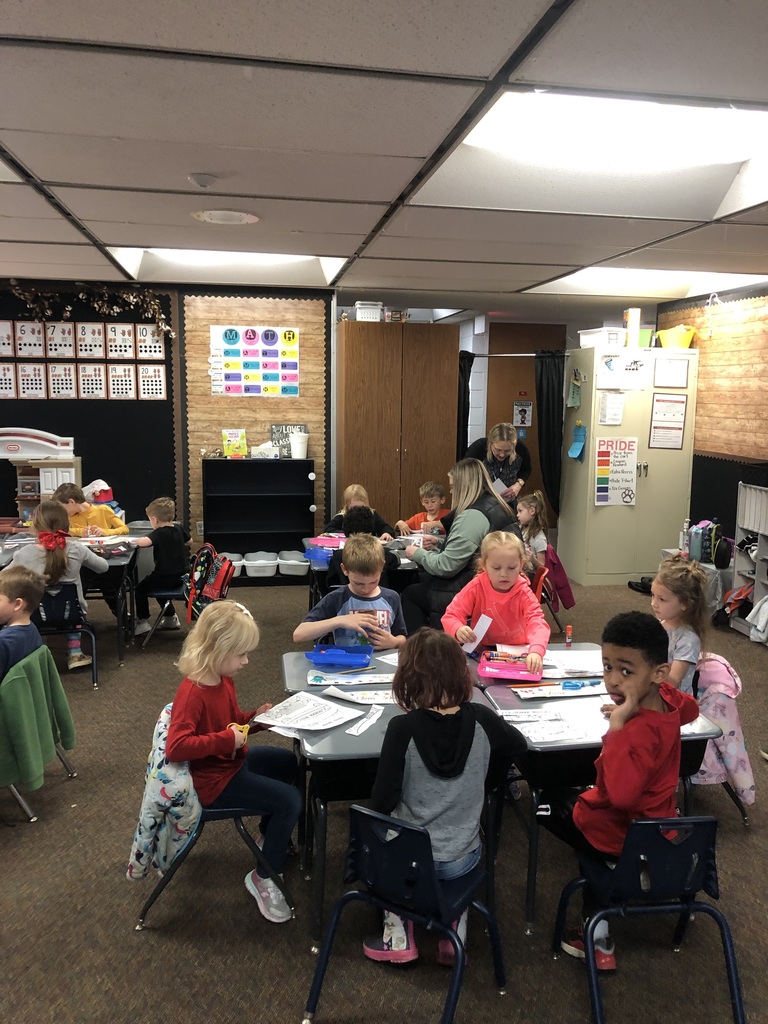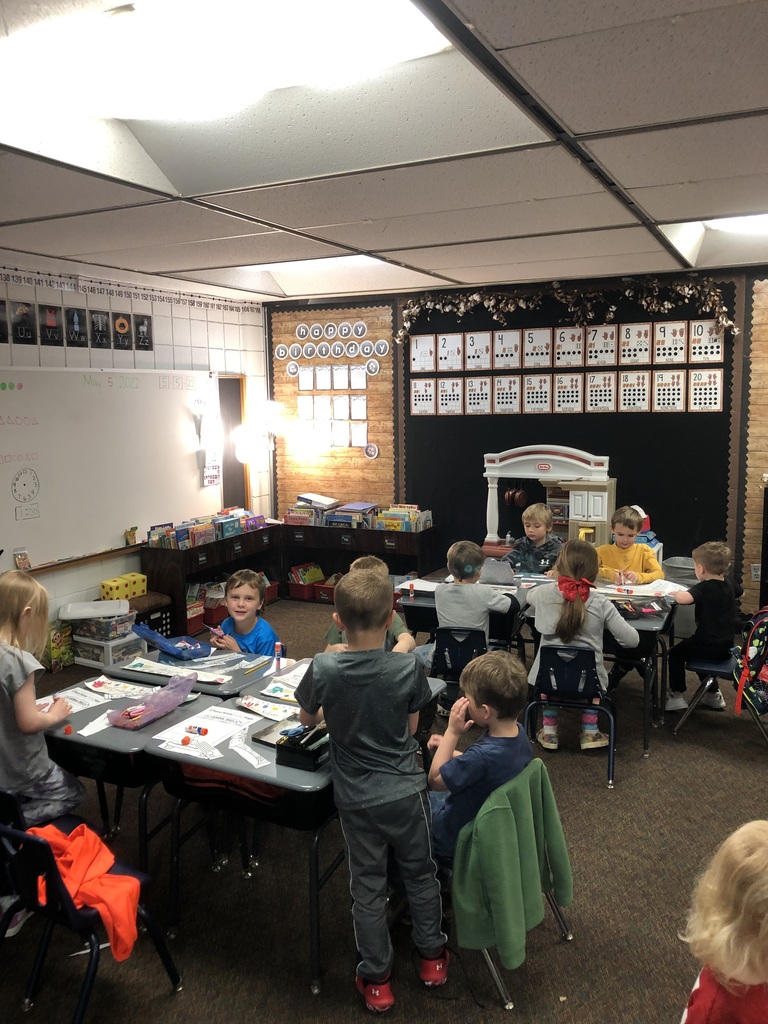 JH Track Meet scheduled at Cardinal today has been canceled and JH will not have practice after school today. Reminder: JH Track pictures will be tomorrow after school.

Access Energy came and gave an electrical safety demonstration to the 4th graders. Students really enjoyed learning and participating in the presentation.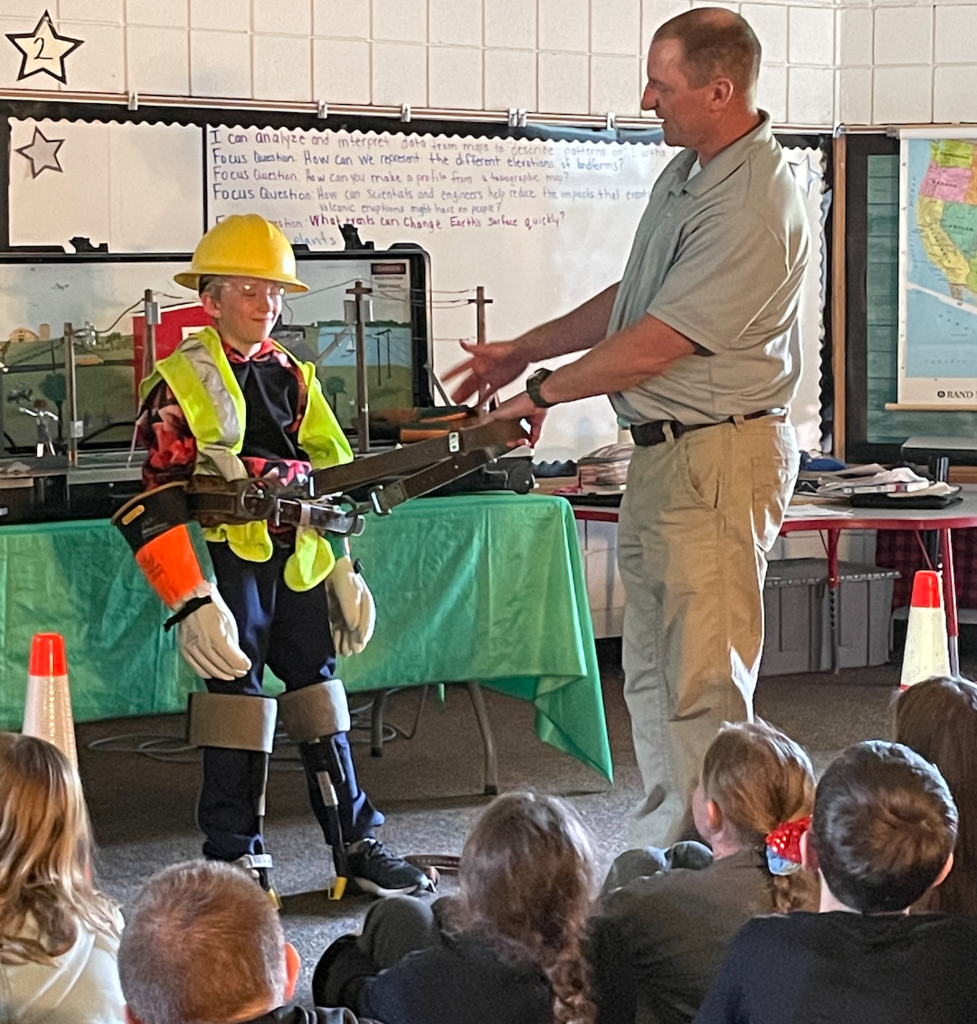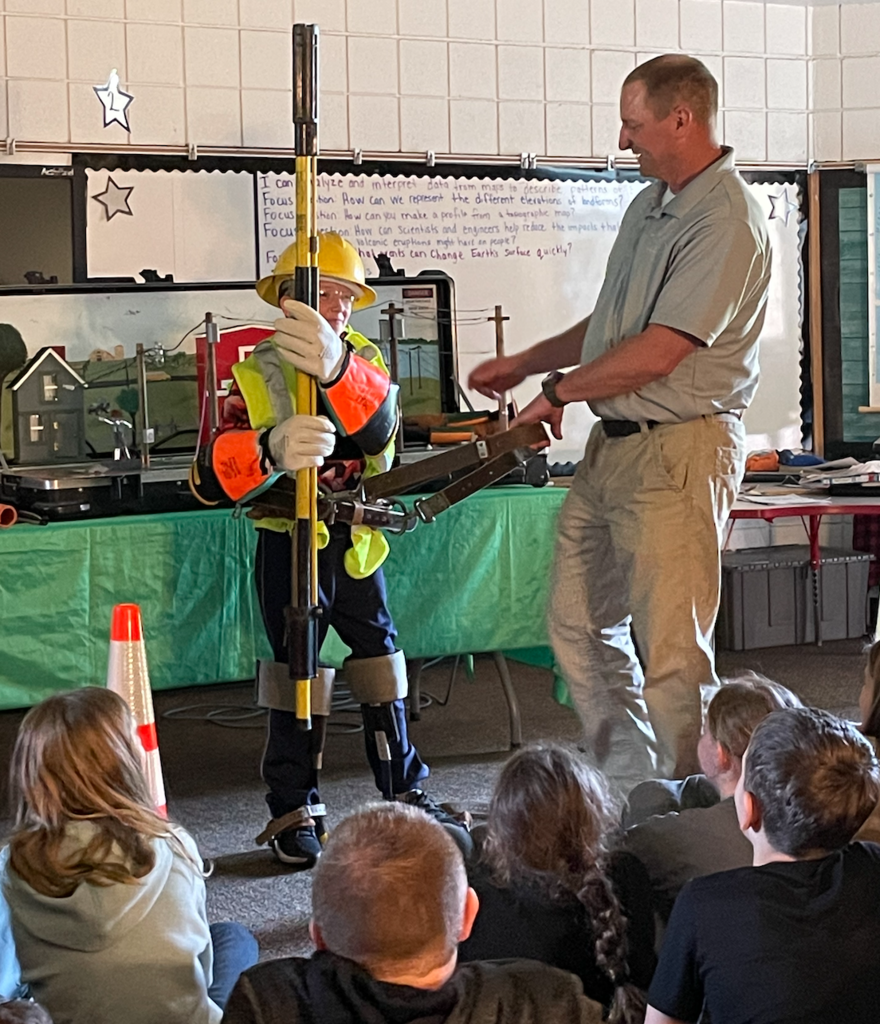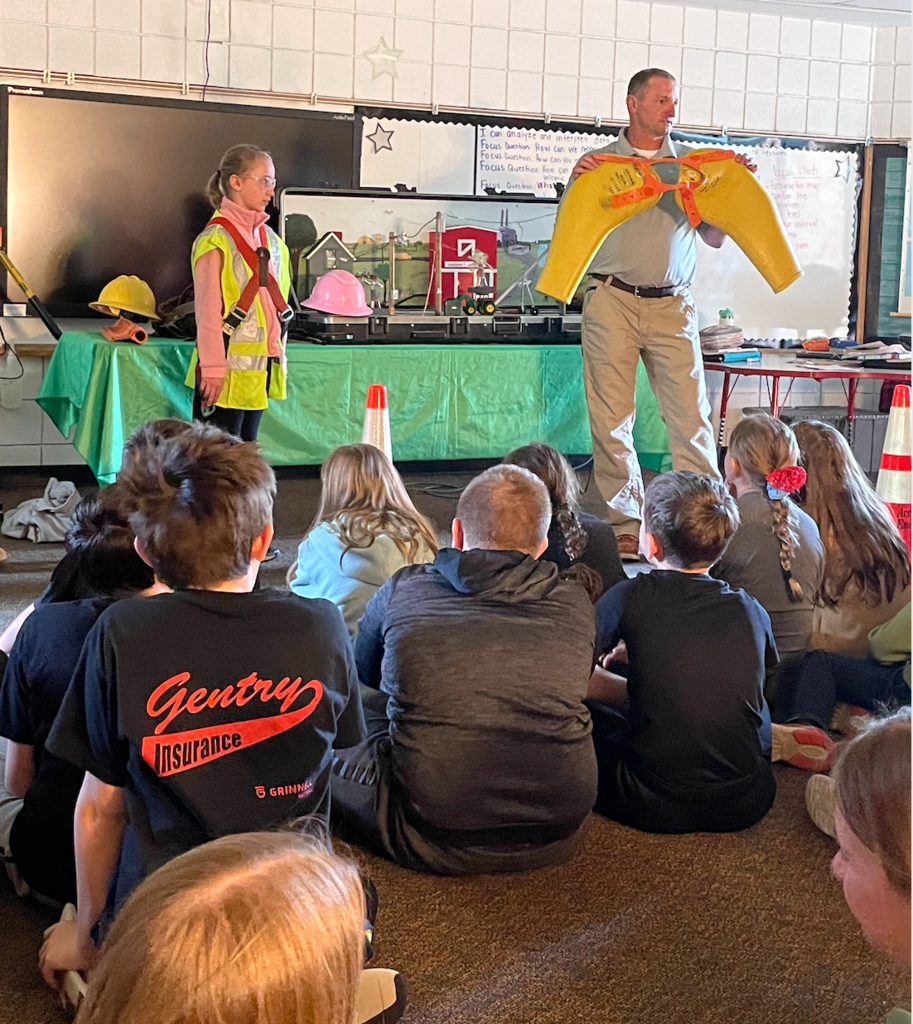 The first graders have had a fun month. Last week, we had our final Come Read With Me Day of the year. The first graders always look forward to this day and love having a special grown up spend the afternoon with them. We had a great turn out for our four Come Read With Me Days this year. Thank you to all the parents, grandparents, and special grown ups that spent an afternoon with us. Today, the first graders had their field trip to Jefferson County Park. Even though the weather didn't cooperate, we made the most of it. The kids explored the nature center, had a picnic lunch inside, got to hold turtles, and pet or hold a snake. We made it outside for a short hike before it started raining again! Our last stop was the Carnegie Museum in Fairfield. None of us had been there before, and we enjoyed taking a tour and seeing lots of different displays showing the history of Fairfield and Jefferson County. It's hard to believe that the end of the school year is quickly approaching. We've had a great year with our first graders! Kim Brisby Jina Heisdorffer Jody VanDerHorst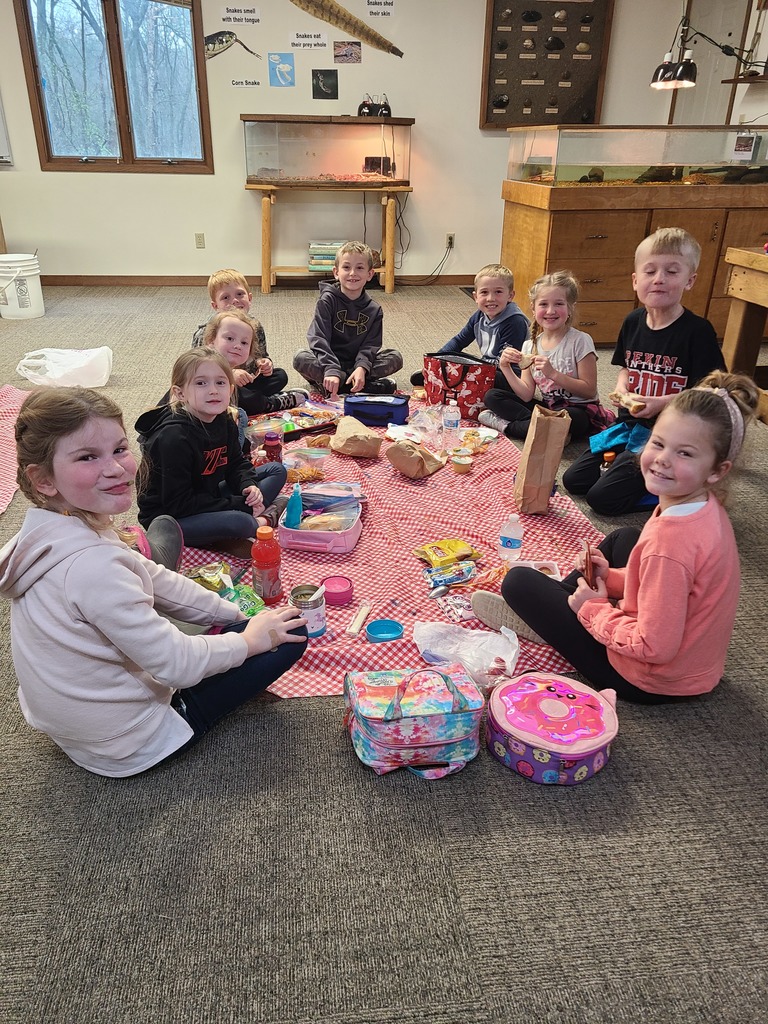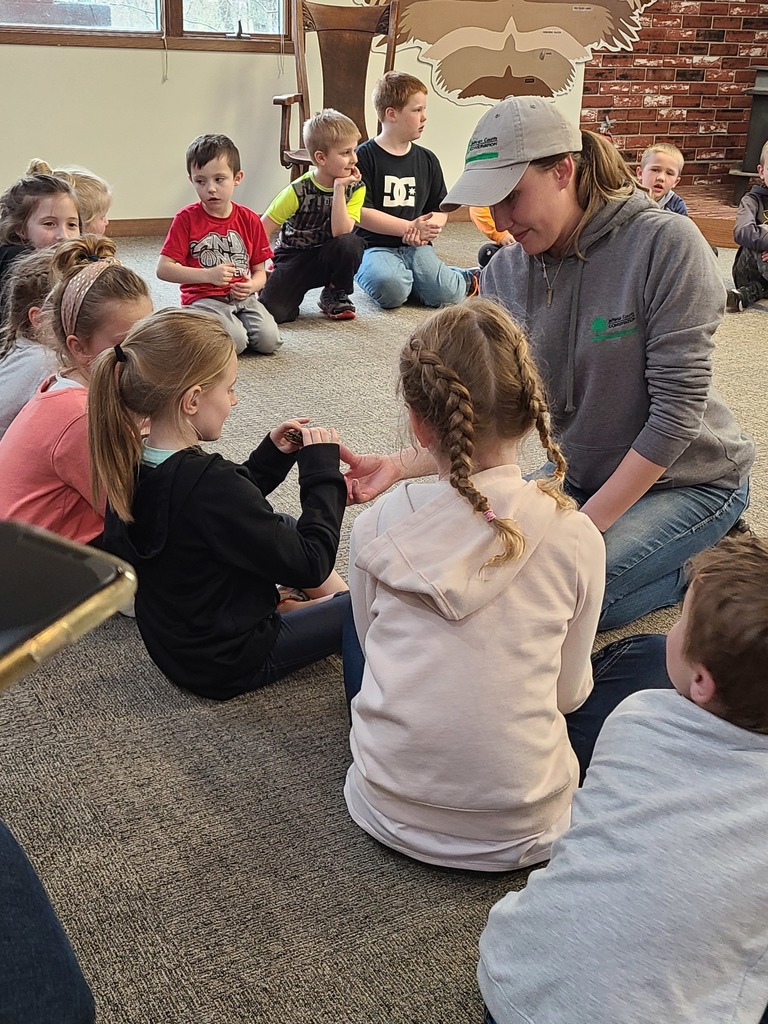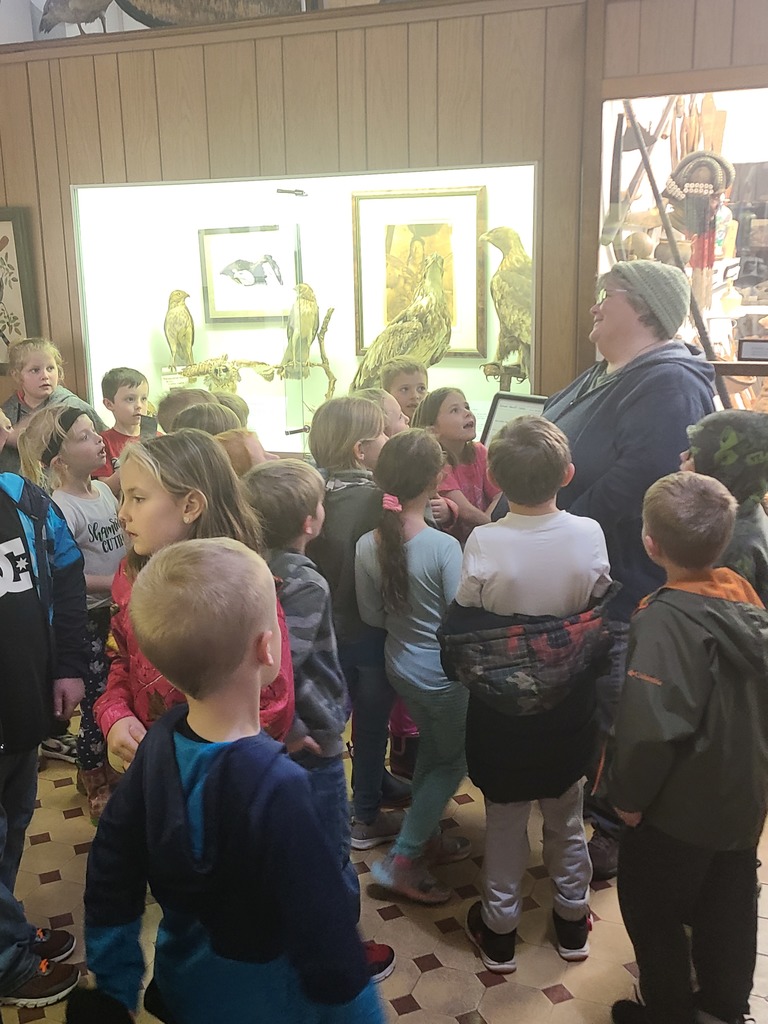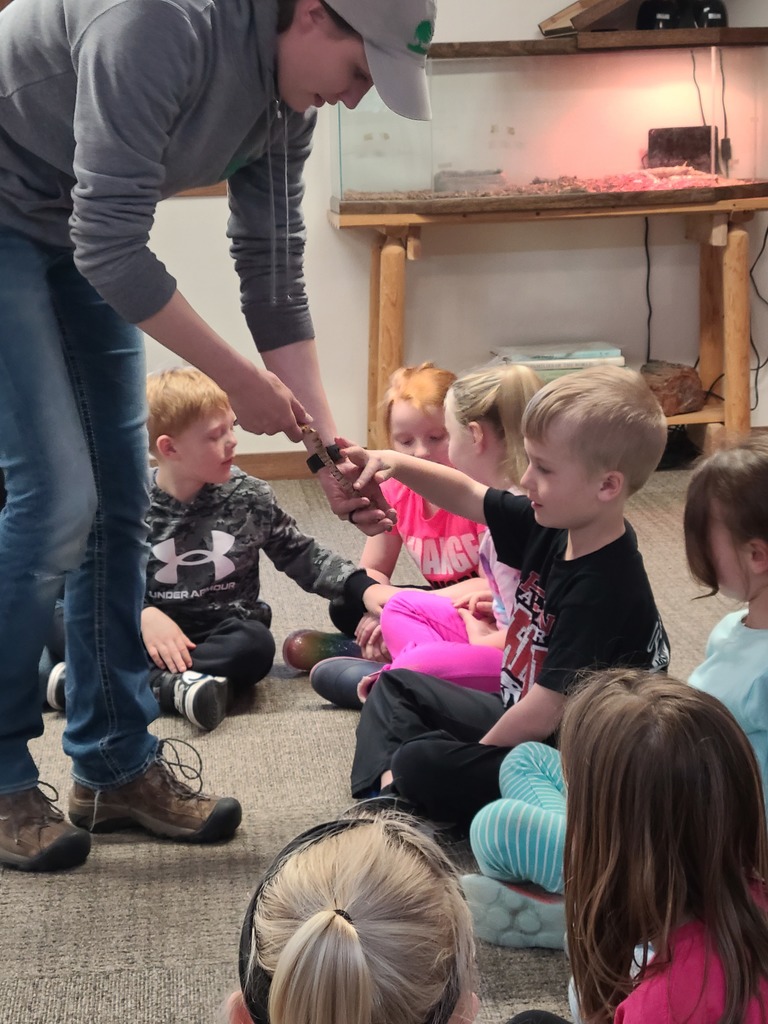 Pekin Preschool hosted a Family STEAM night on Tuesday, April 12 from 3:30 to 6:00 pm. Preschool families enjoyed fun science, technology, engineering, art and math (STEAM) activities provided by the Iowa PBS Education STEAM trailer.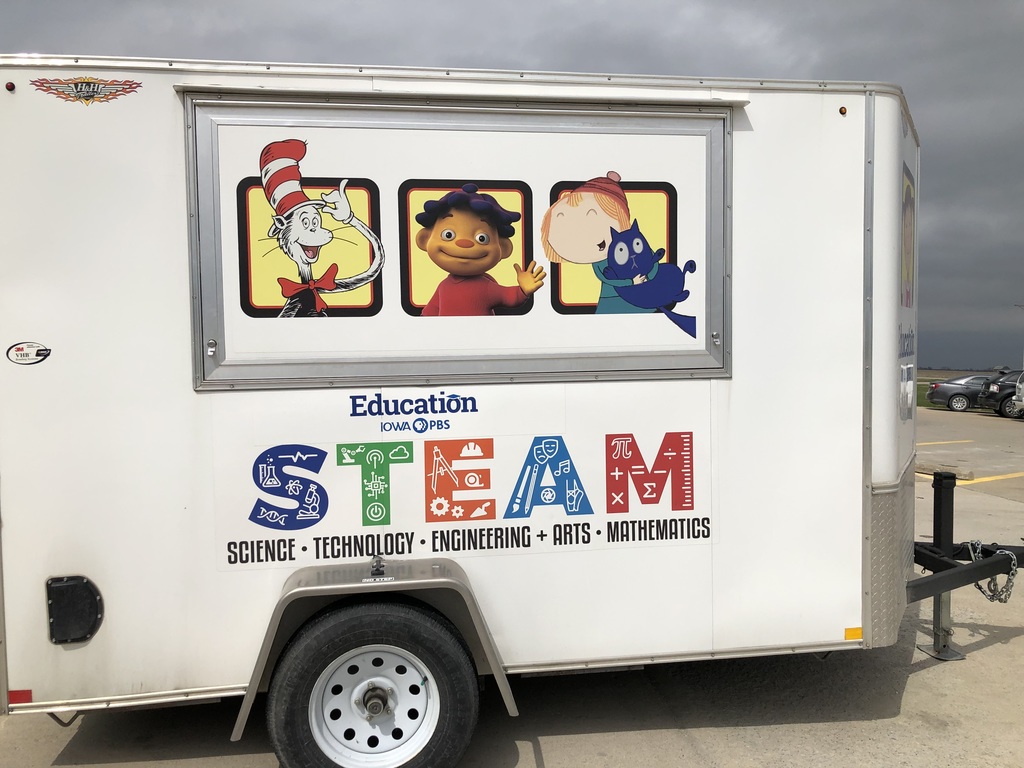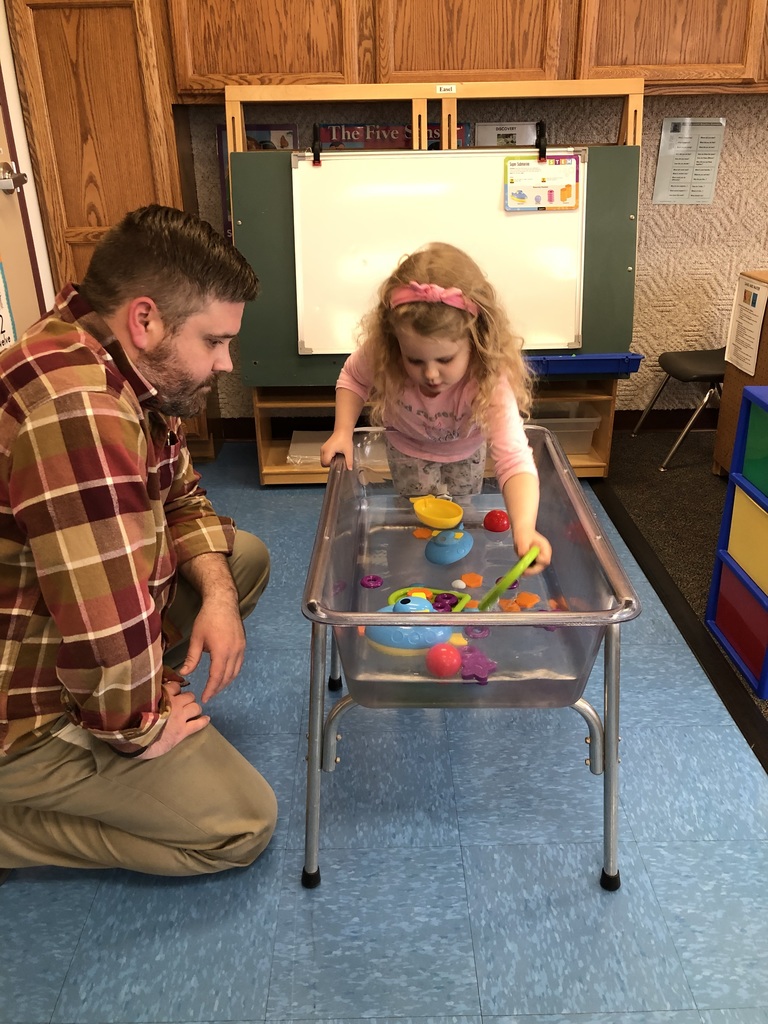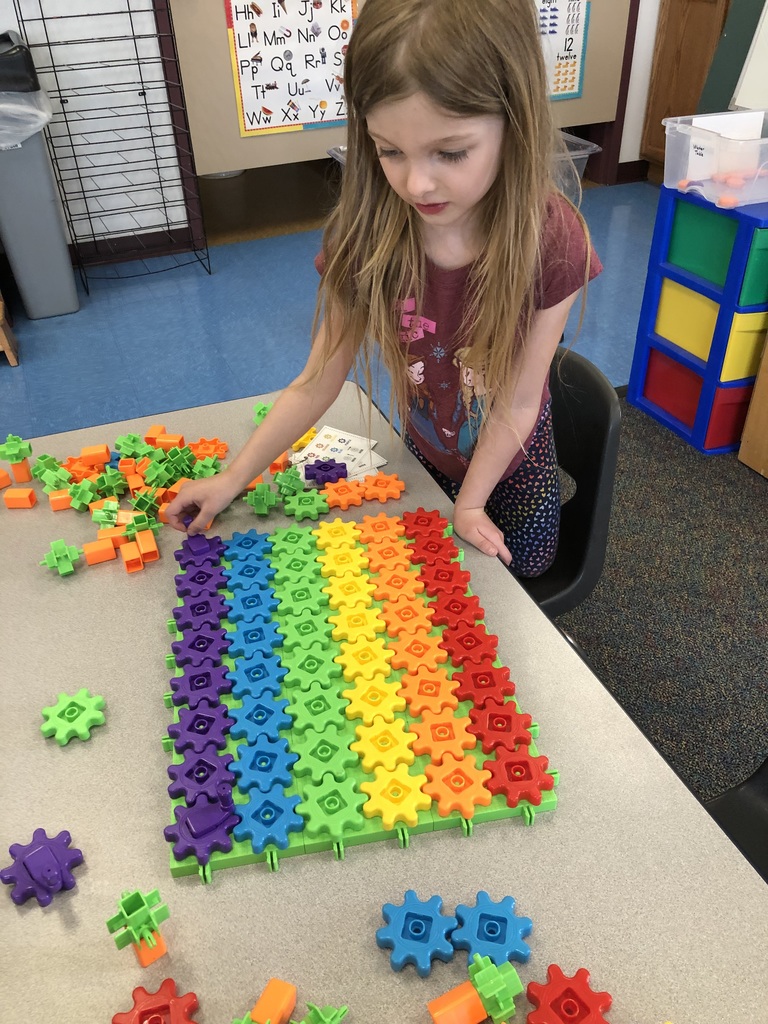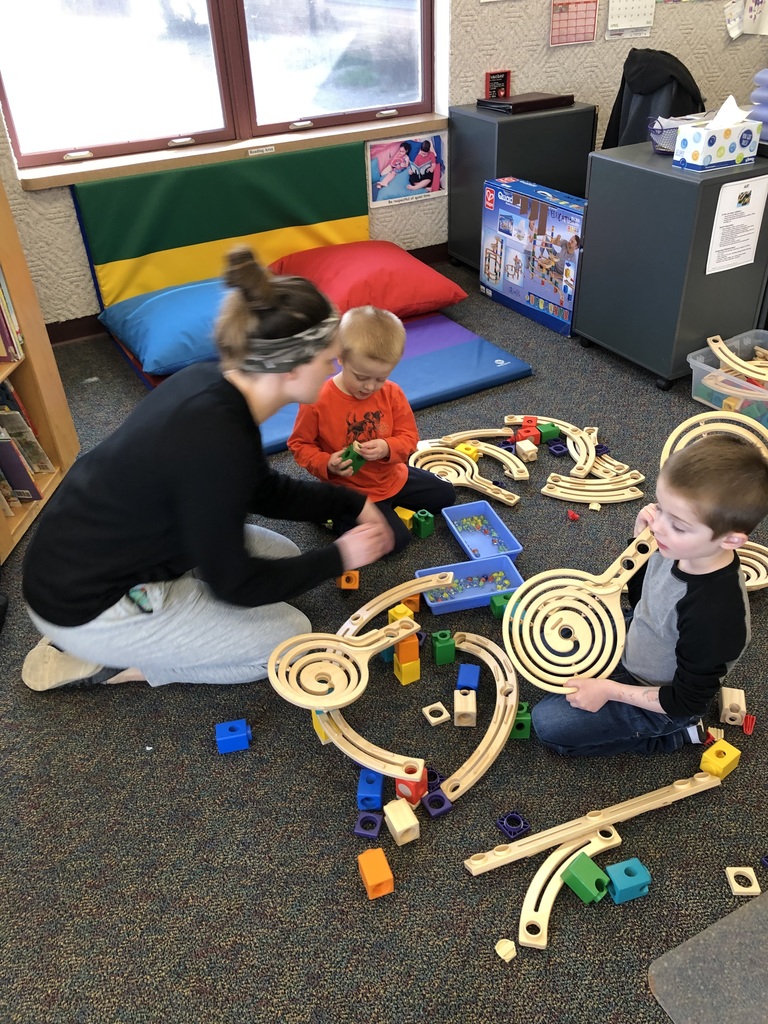 Due to windy conditions the Prom Grand March will take place at the High School main entrance. Bleachers will be outside and a limited number of seats will also be provided in the main hallway.

HS Boys Track at Pekin today has been canceled. HS Boys will have practice at 3:30 pm today.

The JH track meet schedule at Cardinal today has been canceled due to cold temperatures and high winds.

Pekin Elementary Seeks Kindergarten Students for the 2022-2023 School Year Any parents with children age five years old by Sept. 15, 2022 and interested in attending kindergarten at Pekin Elementary for the 2022-2023 school year, may attend Kindergarten Round-up Registration on April 28, 2022 from 2:00-6:00 PM in the elementary cafeteria. Parents will have the opportunity to complete registration materials, required medical forms, and receive information regarding the 2022-2023 school year. Please bring a copy of your child's birth certificate and any immunization records. Pekin preschool students will be visiting the kindergarten classrooms on Thursday, May 5th and Friday, May 6th from 9:45 A.M. to 11:30 A.M. in anticipation of the upcoming school year. If your child is not a student at Pekin preschool, but plans to attend Pekin Elementary in the fall, and would like to attend our classroom visit day, please contact the Pekin Elementary office at 319-695-3707 for more details.

Parents, Are you aware of the FREE digital resources available through the AEA? Iowa's AEAs provide students and educators with no-cost access to high-quality, vetted digital resources. They are proud to announce their lineup of digital instructional resources for the 2022-23 school year, including six new offerings! Students, educators, and parents have 24/7/365 access to these ebooks, streaming videos, encyclopedia, reference materials, and more! Check with your child's teacher or me (Mrs. Ledger) for log on information. These are a great resource to help with homework and to keep your student learning over the summer.
https://docs.google.com/document/d/1gNYoBXuN9UDAfnTIhNOROaDxL3F1g0RS-mvi1MDKmVw/edit


Come join our Team!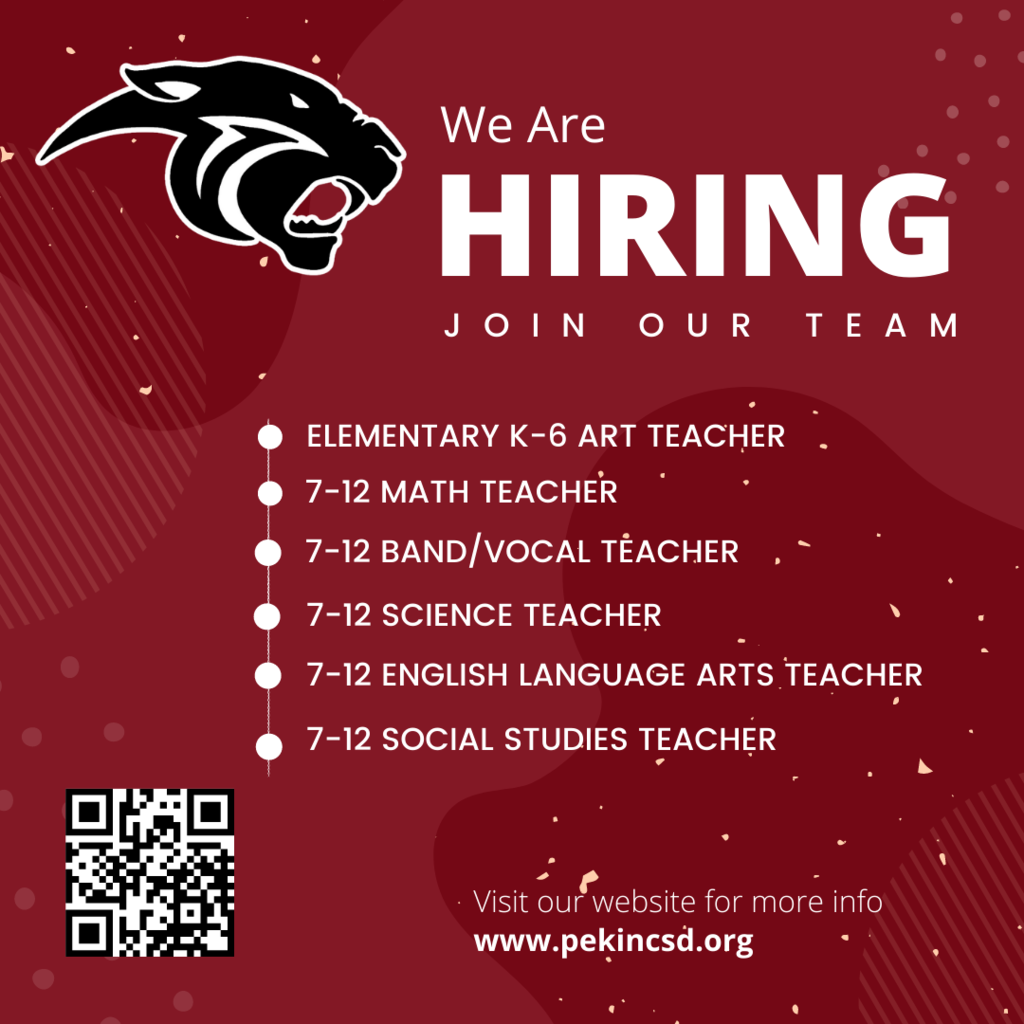 Dear Pekin Families, there will be no school starting this Thursday, April 14, Friday, April 15 and Monday, April 18 for the Pekin Community School District. Classes resume on Tuesday, April 19, 2022. As a reminder, the bridge is out on HWY 78. Finally, I will be sharing several DE required "Conditions for Learning" survey documents with all of you soon. Thank you!

Just a reminder to Pekin families that the highway 78 bridge is closed as of today.

Yo-ho-ho! There's land ahead! Stretch those sea legs because this is the final weekend to help support getting books into our kids' hands. If you know a student at the school, reach out to that student for the Registration Link to help build his/her home library. If you'd like to make a school-wide donation, you can contribute here:
https://bit.ly/PekinESDonationLink
through Sunday night. Thank you to all who have participated!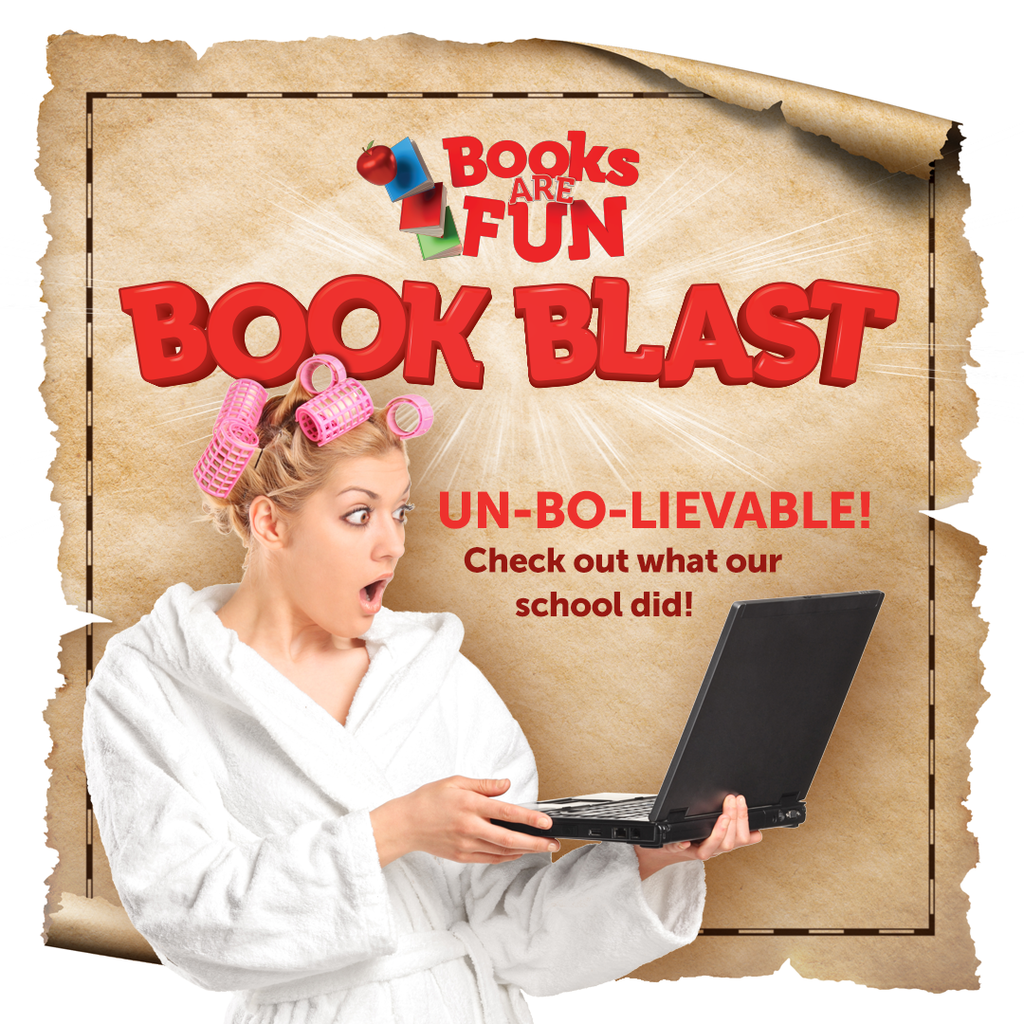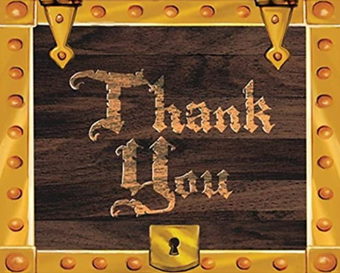 Elementary Music Update: It's hard to believe we are winding down this school year already! The 5th & 6th grade classes and bands are set to present their Spring Concert on Thursday, April 28th @ 6:00 pm. Watch for information letters coming soon. Here's what we've been learning: Kdg. has been learning about rhythm patterns and the sounds around us. 1st grade explored how we use our voices 2nd grade has been learning Folk Tunes 3rd & 4th grades have started to learn about the African Drum Circle along with playing the tubano drums 5th & 6th grade have been working hard to prepare their upcoming concert for you The dates for our 2022-2023 concerts have been finalized so please mark your calendars! December 8th - 5th & 6th grade classes/bands concert March 16th - K-2nd grade concert March 30th - 6th grade solo/ensemble contest @ Pekin April 8th - Mt. Pleasant Honor Band (selected 6th graders) April 27th - 3rd & 4th grade classes + 5th & 6th grade bands concert